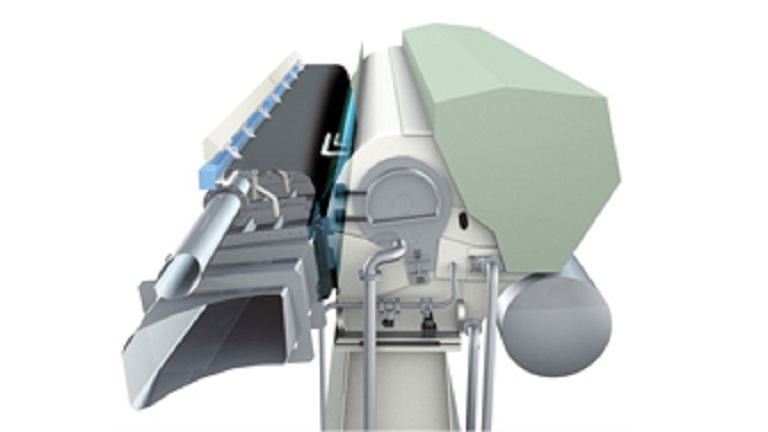 Dilution upgrade
For hydraulic headboxes
Valmet's dilution control up grade, Valmet Dilution Retrofit*, is designed for hydraulic headboxes. It provides a cost-effective way to upgrade an existing slice lip-controlled headbox to a dilution-controlled one during an extremely short shutdown.
Valmet Dilution Retrofit is ideal for:
paper and board machines equipped with a SymFlo-type hydraulic headbox with slice lip control
all paper and board grades at any speed
The dilution profiling facilitated by the dilution retrofit has many clear benefits compared to slice lip profiling. In a dilution-controlled headbox, stock consistency is controlled by diluting it locally in the cross direction.

End product quality improves, thanks to the very uniform basis weight and fiber orientation profiles that can be controlled independently of each other (in contrast to slice lip control). Uniform profiles also contribute to fewer web breaks and reduced broke, and quicker startup after shutdowns and long breaks.
*earlier known as RetroDilution