We deliver integrated solutions to guarantee safe and reliable performance. Our solid expertise from decades of marine deliveries, combined with the latest process automation solutions for LNG and advanced software innovation for the supply chain operations, provide reliable solutions for shipyards and shipowners.
LNG, the alternative fuel
The number of low-emission LNG-powered ships is increasing. LNG is part of the new energy strategy in Europe, where new energy sources are needed. This strategy aims to exploit the potential of LNG and gas storage to diversify the European gas system. In turn, the strategy requires infrastructure and market demand.
For marine, LNG is regarded as the preferred marine fuel alternative because it is clean-burning. It does not contain sulfur and is non-toxic. In addition, its carbon dioxide emissions are lower than those of fuel oil or diesel.
LNG is natural gas in liquid form, consisting mainly of methane (CH4). The gas is converted into liquid at liquefaction plants. Therefore, it requires less storage space and can be transported with trucks and vessels. Pipelines are not needed. LNG is re-gasified before use. Bunkering of ships and vessels happens in ports at filling stations, from truck-to-ship, ship-to-ship or even at sea.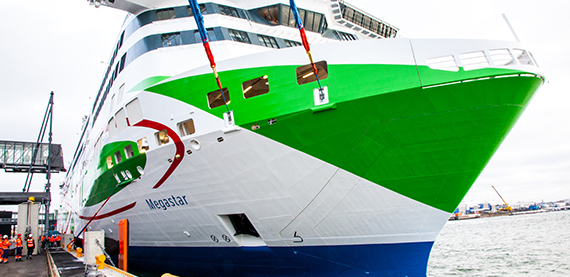 Megastar (Tallink picture bank)

Tallink's Megastar, a new-generation LNG-powered fast ferry
The fast ferry Megastar was built by Meyer Turku shipyard. At the beginning of 2017, it was delivered for the route between Helsinki, Finland, and Tallinn, Estonia. She uses LNG as the main fuel.
In the first year, she set a record, taking a total of two million passengers back and forth from Helsinki to Tallinn. The vessel supports Tallink's environmental responsibility very well.
Valmet delivered its DNA automation system for Megastar to control and monitor the machinery system and the electric power management system. It also includes an emergency shutdown system (ESD). Every step of the project, starting from detailed design, programming and testing, to onboard commissioning and completed sea trials, was handled by Valmet's engineering team.

Advanced automation for complex LNG-fueled vessels
Especially for vessels powered by LNG, intelligent automation systems make perfect sense. A well-developed automation and safety system is needed to manage a wide range of issues onboard as well as outside the vessel. For instance, the control system has a key role to play in helping the LNG-fueled vessel comply with regulatory standards. In addition, it must be capable of advanced process control to guarantee the vessel's safety at sea while ensuring operational efficiency.
Integrated monitoring and control functions have long been standard for world-class passenger ships. Not only is automation vital for the safety of crew members and passengers, but its role also includes the protection and management of all processes and equipment that enable efficient operation at sea, ultimately increasing the vessel's profitability.
An intelligent automation solution covers much more than just setting up several systems onboard. There are numerous parameters to be monitored and controlled on the ship. Temperatures, pressures, fuel consumption, machinery and equipment condition are just some of the control-critical parameters. Therefore, a shipowner needs to be confident that the entire process and system reliability is backed by a knowledgeable supplier.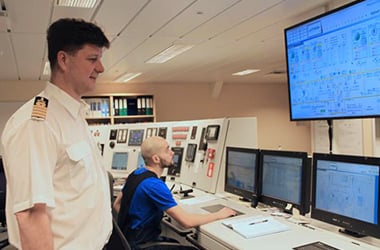 Ivo Andreas, Chief Engineer at Megastar is satisfied with the reliability of the automation system. He explains: "The system is very reliable, and that is of utmost importance for us. System troubleshooting is fast and easy, and helps us focus on the right issues. We can also learn from that for the future. Moreover, the history data is in use all the time. Written functional descriptions help the operators in situations that only rarely occur. These also play a part in the safety operation."

Valmet DNA Integrated Operations enhance LNG infrastructure
To serve customers better, Valmet's product palette has been further developed. Jani Hautaluoma (in picture below), Director, Process Automation, explains: "Valmet is targeting this niche market by offering new solutions with our innovative Valmet DNA Integrated Operations for LNG operations, the Industrial Internet being an integral part of the whole. This is the basic platform to collect real-time data from several databases. The same solution, of course, can also be used for other industries, for instance, even on the corporate level."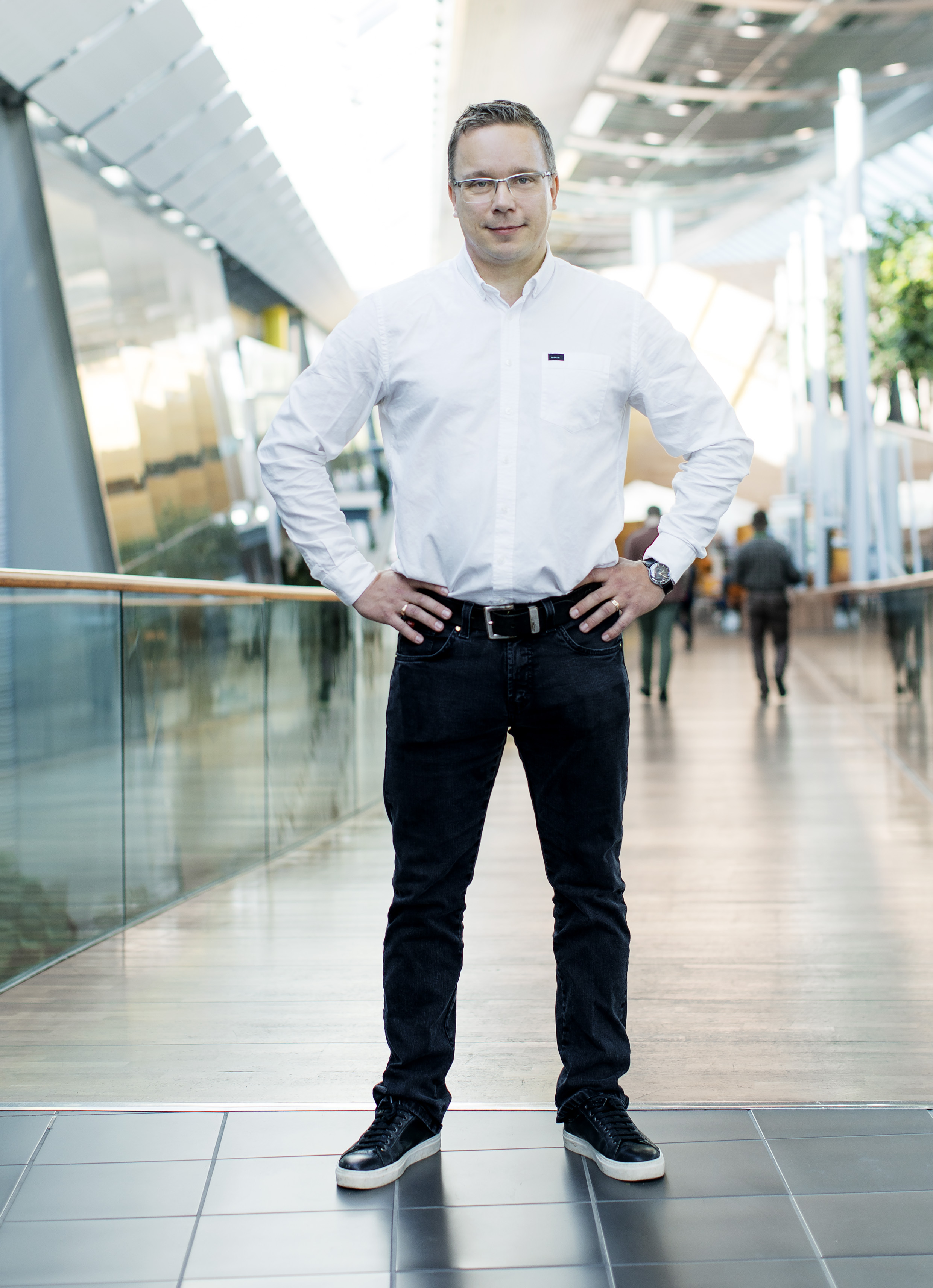 One of the targets in Europe is to encourage supply and infrastructure development within LNG while reducing greenhouse gas emissions. The supply chain of LNG involves production plants, terminals, liquefaction plants, trucks and vessels. To ensure a smoothly working supply chain and provide real-time data for everyone involved – when and where they need it – has been a challenge. DNA Integrated Operations solves these problems by combining all the necessary information into a single, intuitive user interface. Even the process data from the automation system can be utilized.
With the help of real-time measurement data and online connections, we are able to gather all information about the supply chain in one place. The whole process becomes much more accurate and efficient because communication happens simultaneously between many different parties.
Bunkering the new way

On-time bunkering is required to ensure the seamless operation of vessels, even though several different parties are involved in this complex process. Today, the order process is rather time consuming, because several separate databases are used. A lot of different systems are involved, with different people saving various data in various ways. Manual input and human error are often part of the shortcomings of such a method.

With DNA Integrated Operations, all this work is accomplished using a single interface – quickly, accurately and all-inclusively. Access to the database can be allowed to all personnel who need it for job completion.

The target for Valmet's Integrated Operations has been to improve data transfer to all stakeholders within the LNG value chain. For example, bunkering can easily be tracked and then integrated with other operations in the Valmet DNA server.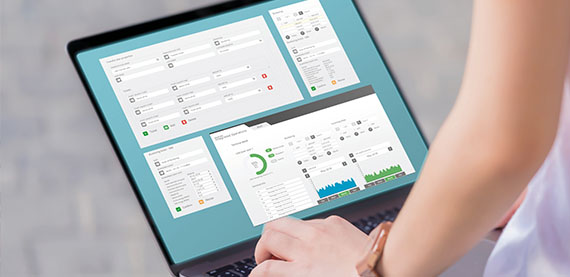 "When the first ticketing for planning the LNG order is done, the capacity reserve can be tracked. Later on, after the LNG delivery, invoicing happens automatically. Financial management can be improved when the data is reliable," explains Jani Hautaluoma.

Quality reports are available in the Valmet DNA Report tool, which provides a seamless interaction between the report tool and integrated operations. DNA Report contains all reporting and analyzing tools set up for each user. It can be used in a web-based portal by all personnel who need access to this information.

Safety comes first

The ESD system for flammable liquid systems, ventilation fans etc., is designed as a fully redundant and standalone segment of the integrated automation system. Operation is done via hardwired switch panels and/or dedicated operator stations.

When information is shared via DNA Integrated Operations to selected persons, even the authorities can be informed about possible accidents. And, the user interface is not only available in the control room – it is with the user, wherever it is wanted – on an iPad or mobile phone.
For more information:
Jani Hautaluoma, Director, Process Automation
jani.hautaluoma at valmet.com