Flow Control business line supplies and develops mission-critical flow control technologies and services for process industries. The Flow Control business line's valves, pumps and valve automation technologies are known for quality, reliability, and the highest safety. Flow Control business line's customers operate in a variety of process industries, including the pulp, paper and bioproducts industry, renewable energy, oil and gas refining, mining and metals processing, and chemicals. Our flow control solutions allow them to produce materials that keep our societies and infrastructures up and running. Wherever liquid or gas is moved in a pipe, valves are involved. The role valves play in the productivity and safety of process plants makes them mission-critical.  
Approximately 30 percent of Flow Control business line's net sales come from customers operating in pulp & paper industry. The most important geographic markets for Flow Control business line are North America and Europe.
Flow Control business line was formed on April 1, 2022, when Neles was merged into Valmet and it has been consolidated into Valmet's financials since April 1, 2022. Flow Control business line is part of the Automation segment. See also the Flow Control business line in brief video and Flow Control's presentation from Capital Markets Day 2023.
Key figures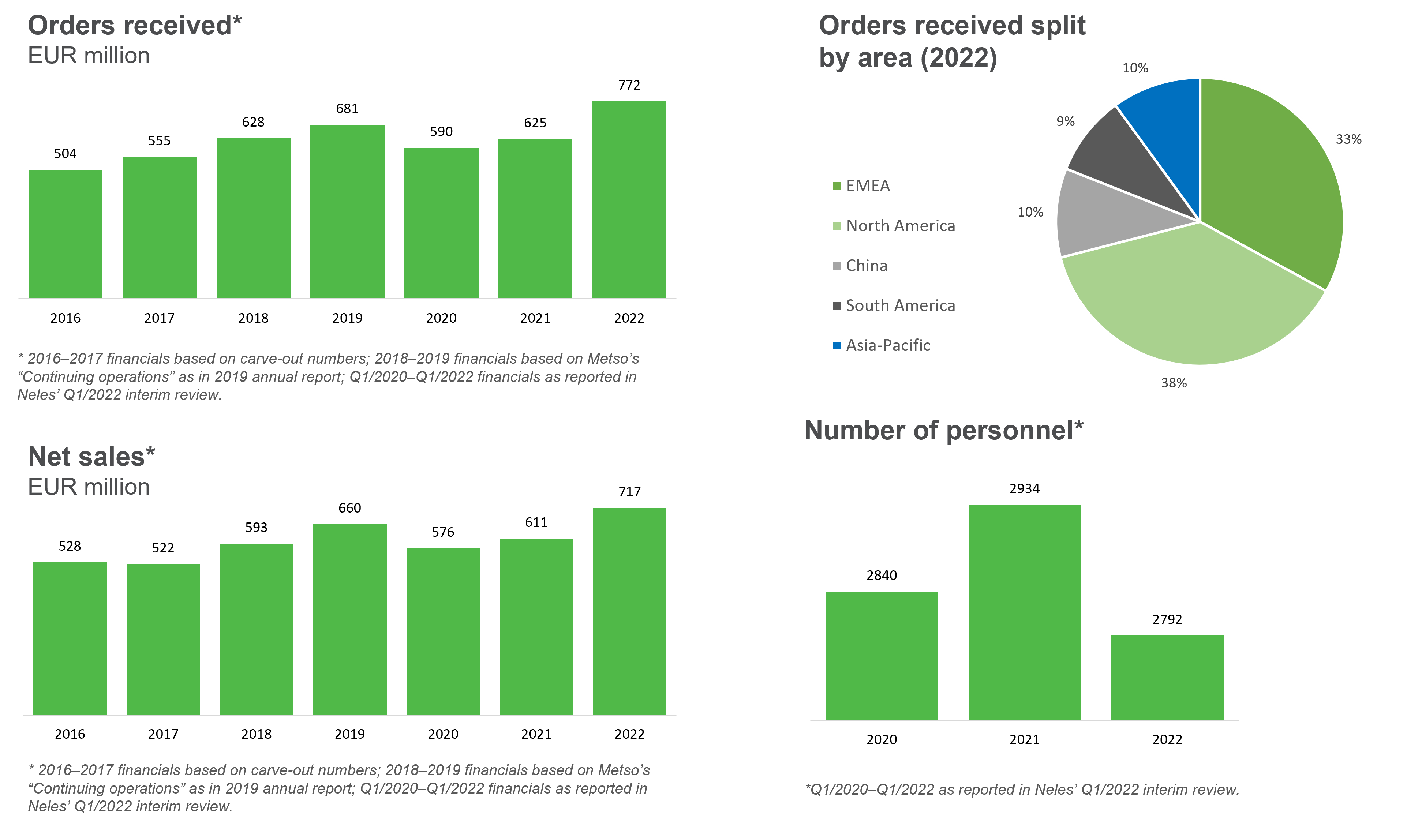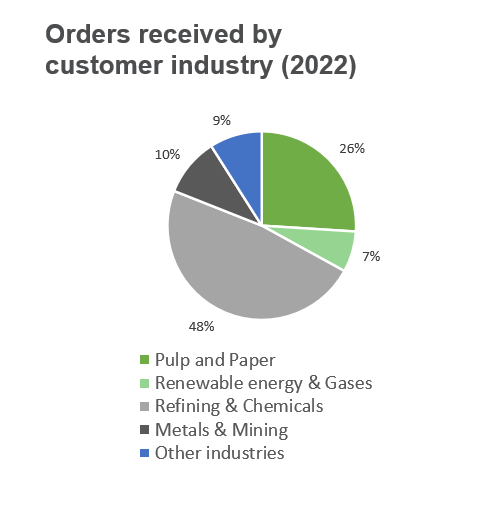 Market drivers
Industry

Market position*

Market size and growth*

Market drivers

Refining & Chemicals
#5-10

~ EUR 9 bn

~ 3% - 4%

• Large installed base with demand for valve maintenance and repair
• Investments in new projects and renewal investments to add capacity, upgrade and replace
• Growing sustainability requirements for customers' products and processes, e.g. biofuels and needs to mitigate emissions in production
• Growing automation levels and digitalization are driving investment into more automated valves/control valves and services
Pulp & Paper
#1

~ EUR 1 bn

~ 1% - 3%

Metals & Mining
#5-10

~ EUR 2 bn

~ 3% - 5%

Renewable energy & Gases
#1-2 (industrial gases)

~ EUR 2 bn

>5%
Source: internal analysis. All figures estimates.
Flow Control business line in brief