Sizer roll covers for board and paper making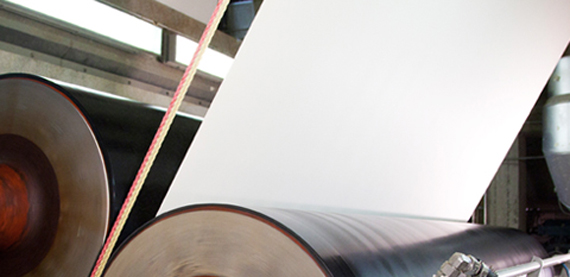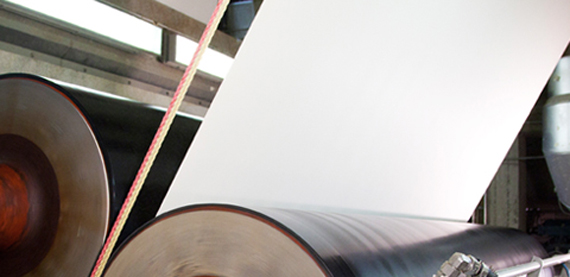 Excellent paper quality with sizer roll covers
The film sizing and film coating process have a direct impact on paper and board quality, both on paper strength as well as on paper appearance. Moreover, as on-line processes they are critical for the paper machine line efficiency. This puts high demands on the sizer roll covers.
For sizing, pigmenting and coating Valmet offers a wide range of soft and hard rubber and polyurethane covers, as well as hard composite covers and coatings.
The Valmet sizer roll covers are suited for all types of sizers such as film sizers, spray sizers, pond sizers and GRSPs. Valmet sizer roll covers produce excellent paper quality due to the uniform coat weight and film profiles reducing skipping, splashing or misting. Long roll cover running time makes production cost-efficient and of low maintenance.

Benefits
Excellent film formation for good board/paper quality
Long grinding intervals for economics in operation
Flexibility in roll changes
Reliable process with durable and stable covers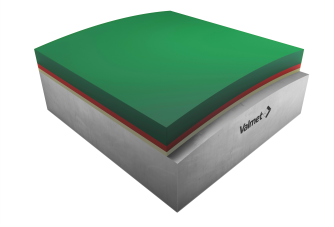 Valmet Sizer Roll Cover SH and Valmet Sizer Roll Cover CF have been developed from special rubber and polyurethane materials that contribute to a trouble-free sizing process. They are high performing covers with wear resistant for maintaining both CD profile and surface roughness, for long running times with high stable film amount. The long lists of deliveries confirms the excellence of these covers.
And we continuously strife to improve on our performance, the recently introduced composite cover for pond and spray sizers offers increased running time compared to hard rubber covers, while being more affordable than hard coating.
Get access to local and global customer support with Valmet's sizer consumables agreements. The customer gains operational efficiency and immediate needs will be attended promptly by Valmet experts and professionals with long term experience and know-how.
Find optimal roll covers for every board and paper process

Click the image above to use Valmet's roll cover application tool to find the right covers for your sizer section applications
Articles and references
Uncompromised roll cover performance for sizing and coating
Valmet is the market leader in film coaters and sizers, and has developed a great deal of related process know-how. We have put this expertise to good use in developing new roll cover materials that deliver uncompromised sizing and coating performance with both grooved and smooth rods, as well as with coating blades.

Soft rubber covers for sizing
Sizing adds value to the paper quality by enhancing its properties. Sizing paper with starch can increase both the surface strength of the paper, as well as the bulk strength. Sizing or pigmenting can also be applied with PVA or silicone which transforms the base paper into release paper. Additionally, sizing can be used to densify and seal the paper surface, thus reducing the absorption, for instance, from the coating process.

Sizer roll cover lasted for 55 weeks
"The roll replacement cycle was far too short, so we needed covers that would better withstand wear and deformation. The potential performance offered by Valmet Sizer Roll Cover SH convinced us," says Mill Service Manager Harri Siitonen.
keyboard_arrow_leftBACK
{{currentHeading}}
keyboard_arrow_right
{{productForm.Name}} {{"("+productForm.Size+")"}}
| | | NAME | TYPE | LANGUAGE | FILE | |
| --- | --- | --- | --- | --- | --- | --- |
| | {{file.MaterialIcon}} | {{file.Title}} | {{file.MaterialType}} | {{lang(file.Language)}} | get_app{{file.ContentSize === 0 || file.Title == null ? "" : filterSize(file.ContentSize) + " MB"}} | |