Oct 31, 2023
Ningbo Asia Pulp & Paper's PM 2 started operations in 2014, with a designed operating speed of 1,400 m/min. It mainly produces white cardboard and liquid packaging board. As the global benchmark machine for white cardboard production, the current maximum operating speed has surpassed 1,500 m/min. To further improve the paper machine's operational efficiency, NAPP invited Valmet to develop a solution to reduce the sizer's paper web creasing issue and excessive roll wear, and thus extend the sizer cover's running intervals.
Customer's challenge
The original sizer roll cover in the PM 2 had an average operating time of only about 20 days. Recently, production had frequently encountered problems like folding on both sides of the paper web and excessive sizing variation. In extreme cases, these problems could even lead to paper breakage and temporary shutdowns, significantly hampering the paper machine's overall operational efficiency. After use, the sizer roll covers exhibited problems like local wear and scratches, leading to uneven sizing and an excessively short overall running time for the covers.
Effective collaboration produces results
Valmet's expert team conducted an on-the-spot investigation of the sizer's process and equipment. Based on its results, Valmet made adjustments to the sizer process and equipment, and recommended upgrading the sizer roll cover to Valmet Sizer Roll Cover CF.
This delivery of CF to NAPP PM 2 marks the first use of the cover in a high-speed heavyweight white cardboard and liquid packaging board machine. Renowned as Valmet's star product, CF has had numerous successful deliveries, both in China and globally. The applications encompass a wide range of sizing machines from various manufacturers for film transfer sizing and coating processes. With Valmet Sizer Roll Cover CF, mills can increase their sizing machines' operational efficiency, achieve better sizing film formation, and reduce their overall operating and maintenance costs.
During the project, Valmet and the mill collaborated to establish a project team that monitored the onsite conditions in real time for prompt feedback. Using WeChat groups, video conferencing and onsite communication, both parties were able to maintain communication, achieve a rapid response and make timely scheme adjustments, even during the pandemic.
Ma Xiaowei, Senior Manager of Valmet's Services business line says: "From the aspects of data tracking and collection and onsite process transmission adjustment to mid- to high-level corrections, NAPP's team could provide accurate and professional requirements and advice. We were also very impressed with the execution and professionalism NAPP's team demonstrated throughout the project. Their commitment and expertise played a vital role in ensuring its successful completion."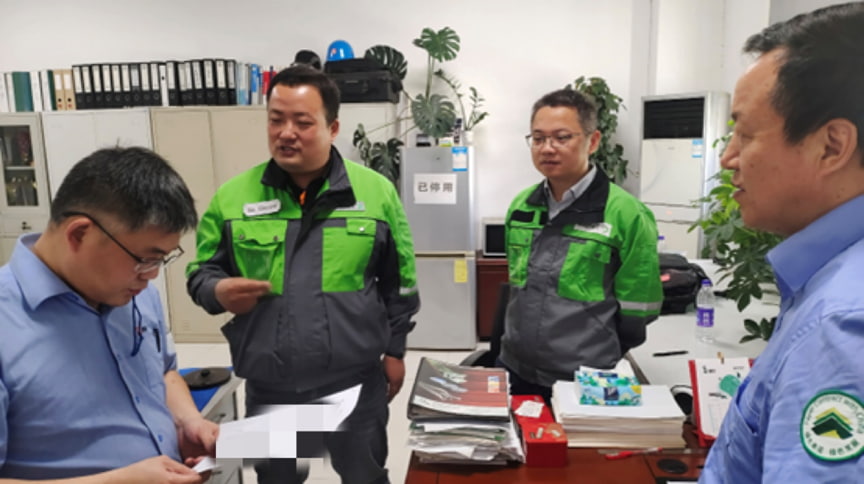 Improved operational stability and better performance
Since undergoing multiple rounds of adjustment and utilization, the sizer has achieved remarkably consistent film formation. The problem of folding on both sides of the paper web before entering the sizing process has been substantially improved. As a result, the occurrence of web breaks and the associated unplanned downtime have been significantly reduced."
"A paper machine's normal downtime is approximately one month. Before this, we frequently had to halt operations prematurely to replace the sizing rolls due to their limited duration. Now that CF's grinding cycle has stabilized to more than two months, we have ample time to strategize the downtime maintenance schedules. The sizer's stable operation has greatly contributed to enhancing the paper machine's operational efficiency."
Longer duration
"Our longest use of CF was more than 67 days, and when we inspected the replaced sizer covers, their condition closely resembled that of brand new ones. This indicates there is potential for even longer use cycles in the future. Later, we added new orders and successfully deployed them. Although the single purchase price may be slightly higher than that of rubber covers, the overall operating cost is still deemed highly advantageous."
Text: Xuehui Niu