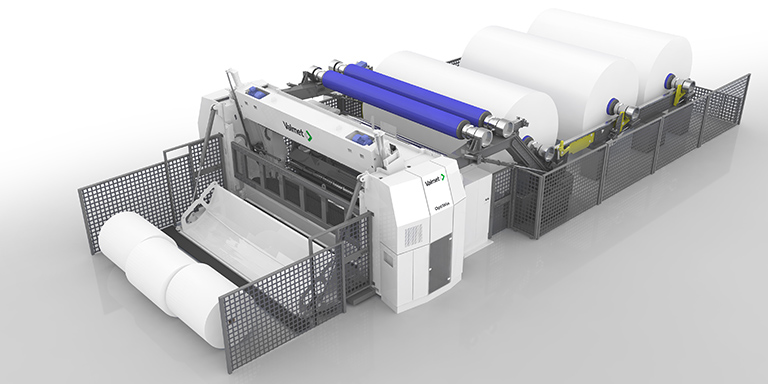 OptiWin Belt belt-bed winder
Winding with outstanding performance and retained bulk
OptiWin Belt features the belt-bed winding method, which is renowned for its outstanding performance and unrivaled roll quality. Belt supported winding is advanced two-drum winding for demanding grades, such as coated board, LWC and release grades.
Unique winding method
With OptiWin Belt, rolls are wound on a driven belt-bed and a rear drum. As the roll diameter increases most of the roll weight is transferred to the belt-bed. Proper nip load distribution between the belt-bed and rear drum is controlled by maintaining an appropriate winding angle and belt tension. This control of excessive nip load prevents roll defects such as crepe wrinkles, uneven gloss, and mottling.
Winder installation and start-up take only a minimum of time, since the wind-up frame is one complete unit and belt-bed tests are carried out during workshop assembly.
OptiWin Belt offers the broadest operating range of winding force (the peripheral force exerted by the belt-bed to the set), which is used as the primary tool to control the roll structure. Winding force together with controlled nip loads allow accurate roll hardness control and ensures superior roll quality.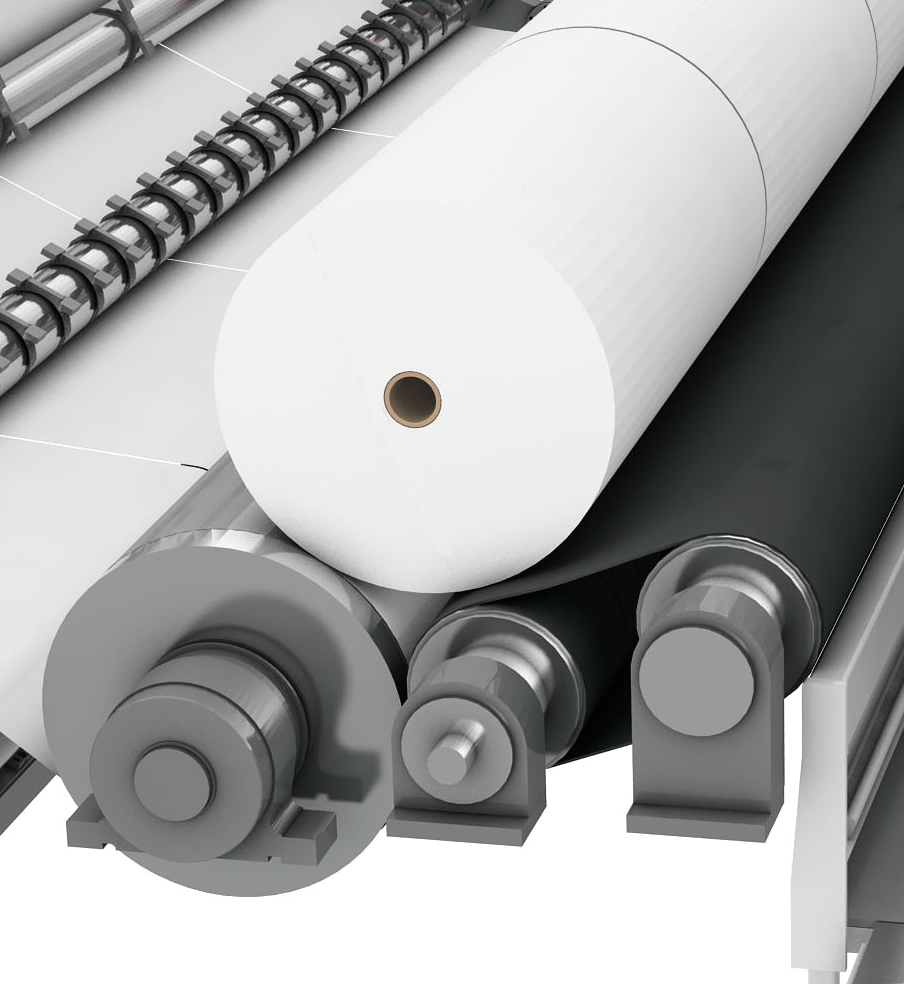 Automation up to your needs
OptiWin Belt's automation level can be tailored according to each mill's needs. The winder can also be equipped with Continuous Winding for fully automated winding performance that allow one-man winder operation.
We invite you to carry out your winding trials at Paper Technology Center. All winding technologies can be tried out with your own paper or board.
Valmet´s famous WinDrum Pro, WinDrum, WinDrum Compact, WinBelt and pulp winders are now available under the renewed OptiWin winder family.