Valmet Tubel Evaporator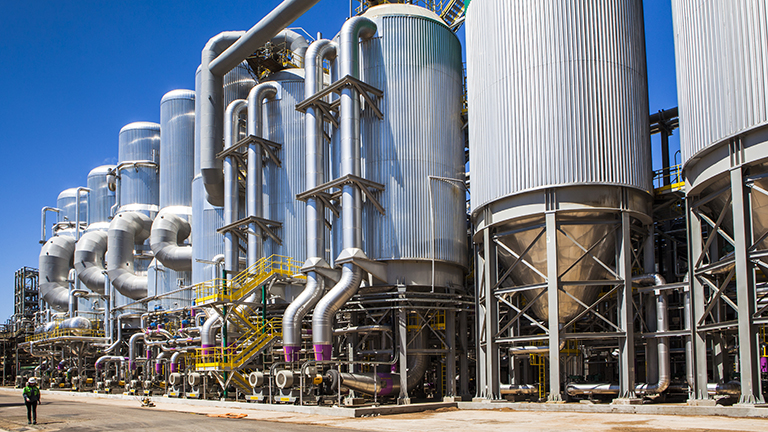 Excellent availability is the hallmark of Valmet's Tubel evaporators. Valmet's well-proven Tubel design has been shown to provide greater availability in high dry solids or scaling applications.
High dry solids without scaling problems
In a Tubel evaporator, a falling film of liquor is evaporated on the outside of tubes heated by steam or vapor. To minimize the risk of bridging, the tubes are spaced widely. And the open design eliminates the risk of plugging.

On-line washing is easy, because of the convex shape of the tube surface. Off-line washing with hydroblasting is normally never needed in kraft liquor applications.

Mechanically reliable

The heating surfaces in Tubel Evaporators are manufactured in our own workshops with proven, automated manufacturing methods. Tubes are mechanically reliable and give superior strength and a longer service life. Valmet's Tubel Evaporators are known for their outstanding reliability.

Valmet Tubel Evaporator
Higher capacity at very high dry solids
Steam of high temperature and pressure can easily be used in a Tubel Evaporator. This can increase evaporation capacity or reduce the viscosity of the liquor at very high dry solids contents.
Compact concentrator
When space is limited, a Tubel Concentrator is normally designed with one shell divided into two or more sections. For best operating characteristics, steam and liquor circuits in the sections are controlled separately.
Tubel – the ideal solution
Tubel is the ideal solution for applications where scaling problems may arise and is therefore very suitable for concentrators. Moreover, the mechanical reliability of old plate-type units can be improved by replacing their heating surfaces with Tubel elements.
Contact us
To learn more about Valmet's evaporation solutions, get in touch with us through your local Valmet office, or use the contact us pages on www.valmet.com.