Measuring the raw ingredients for success
Valmet Fiber Image Analyzer (Valmet FS5)
The Valmet Fiber Image Analyzer (Valmet FS5) delivers advanced offline fiber analysis to unlock the full potential of raw materials. Compact and easy to use, you can quickly measure a wide range of fiber properties and particles.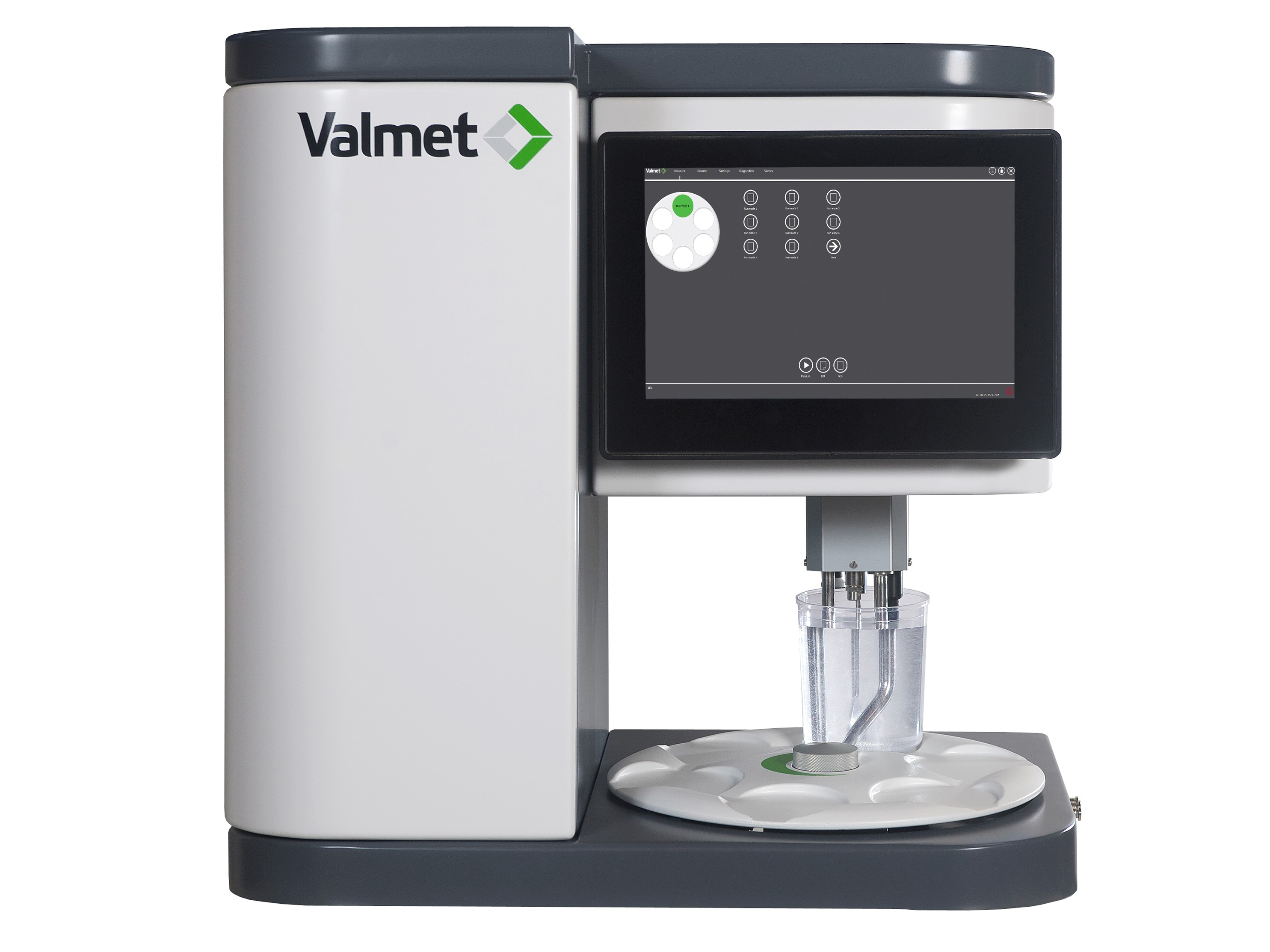 Fiber measurements made easy
Routine mill lab work and research are incredibly simple with Valmet FS5. Virtually anyone can run a fiber analysis. Simply insert the sample, use the built-in touchscreen to select a testing sequence and start measuring. The total analysis takes only a few minutes.
The increased analysis speed is enhanced by automatic sample conditioning. Insert samples without any special preparation, effectively eliminating the potential for procedural error and further saving time.
The Valmet FS5 is also fully customizable, equipped with only the measurements you select. It is easily programmable to fit your exact fiber analysis and reporting requirements.
Advanced image analysis for data-driven optimization
Enhanced accuracy, reliability and speed of fiber measurement open the door to more ways to improve competitiveness. Measure the fiber furnish characteristics that are essential for your process management and final end product quality.
Using the latest developments in imaging technology and patented image processing, the Valmet FS5 allows pulp and paper makers to see more from the fibers than ever before. Advances in image processing create new possibilities to extract information for optimizing your operations. With the Valmet FS5, the payback is measured in mere months.
Over 40 years of fiber measurement experience are built into every Valmet FS5. Our pioneering work in industry standards is reflected in the algorithms used by the Valmet FS5 to assess the meaning of sample data. Advanced modeling and teaching methods help the Valmet FS5 translate hundreds of measurements into practical quality properties.
Reliable and flexible measurements
A comprehensive set of measurements makes the Valmet FS5 suitable for a wide variety of applications. Use it to analyze virgin and recycled fibers, micro cellulose, as well as synthetic and non-wood fibers such as cotton, hemp, jute, and flax. Measurements comply with the ISO standards and can be easily used to verify data from online measurements.
The Valmet FS5 is easy to maintain and features automatic self-cleaning and diagnostics. You get high availability and reliability that is supported by Valmet's global service network. With the Valmet FS5, you can leverage the full range of Valmet Industrial Internet capabilities.
Available measurements
Fiber dimensions (length and width)
Fines particles
Optical and gravimetric coarseness
Curl
Dirts
Blend ratios (hardwood/softwood, synthetic/natural)
Fibrillation
Kink
Vessel cells
Shives and minishives
Fiber bundles
Flocks
Stone cells
Parenchyma
Cell wall thickness & cross-sectional area