Valmet Fiber Image Analyzer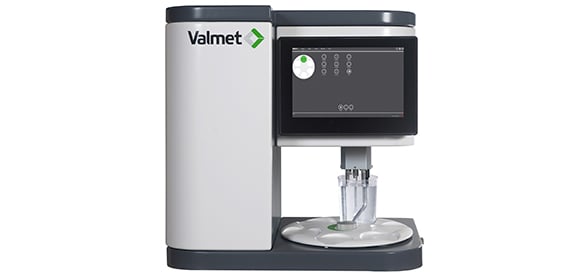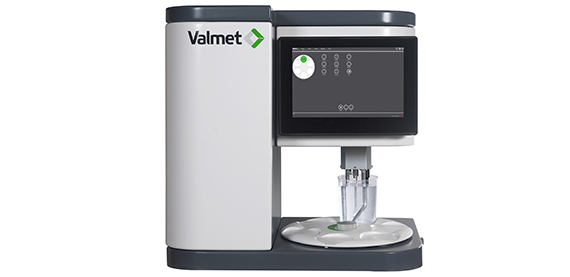 The Valmet Fiber Image Analyzer, known as the Valmet FS5, enables pulp and paper mills to unlock the true value potential of their raw material for optimum end product quality. With the new compact and user-friendly unit, you can benefit from a wider range of available measurements combined with improved usability and reliability resulting in savings in terms of both time and resources. As a result you can ultimately achieve considerable returns in even a short time span.
New technology, increased measurement capacity, ease of use and improved connectivity enable pulp and paper mills to unlock the true potential of their raw material. Vessel cell, fiber entanglement and minishive/floc recognition based on neural network classification plus fiber fibrillation and advanced fines particle measurements are added to the already familiar fiber dimension, fines, coarseness, curl and HW/SW ratio measurements. Designed for routine pulp and paper mill laboratory use as well as laboratory research, Valmet Fiber Image Analyzer (Valmet FS5) offers a comprehensive set of automated fiber measurements.
Features
The Valmet FS5 is individually customizable, equipped with only the measurements you select, and easily programmable for customized analysis and reporting. The increased analysis speed is enhanced by automatic consistency adjustment, allowing samples to be inserted without any special preparation, effectively eliminating operator error.

The introduction of neural network classification and modeling offers new tools for the estimation and prediction of the physical properties of pulp and their effect on end product quality. External fiber fibrillation, available as a fibrillation index, provides the key to developing fiber to fiber bonds and resultant strength in a paper, board or tissue sheet.
Benefits
Suitable for a wide variety of
customer needs
Comprehensive set of available measurements
Savings through ease and speed of operations
Increased accuracy with less chance
of human error
Increased availability and reliability through easy maintenance and automatic self-cleaning
Supported by Valmet's global
service network
Measuring a wide variety of fibers
Pulp and paper
Recycled fibers
Synthetic fibers
Numerous other non-wood fibers: Cotton, hemp, jute, flax, tobacco etc.
Fiber portfolio
Valmet offers solutions based on the same technology for online and offline measurements. Offline measurements like the ones obtained with the Valmet FS5 can be easily used to verify online fiber measurements carried out with one of Valmet's pulp or kappa analyzers.
Available measurementS
Fiber dimensions (length and width)
Fines particles
Optical and gravimetric coarseness
Curl
Hardwood/Softwood ratio
Fibrillation
Kink index
Vessel cells
Mini shives
Fiber bundles
Cell wall thickness