Customer case:
Valmet FS5 powered by expert remote support and local service
Ramco Industries Limited in India relies on Valmet Fiber Image Analyzer (Valmet FS5) to study the pulp characteristics. For them, remote expert support and the help from the local service team have been very valuable. Ramco Industries Limited was established in 1967 and is one of the leading manufacturers of corrugated asbestos and non-asbestos roofing sheet, calcium silicate, and fiber cement boards.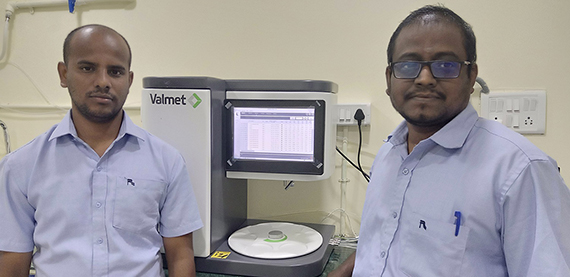 Valmet FS5 analyzer is very simple and provides reliable results instantly for fiber materials. Overall the service is good and Mr. Prasanna Kumar has done a good job with the installation and calibration. He is always approachable and co-operative.
Location
India
Challenge

Ramco Industries Limited wants to supply good quality products to its customers at a competitive price. They wanted to get an in-focus analyzer that is easy and fast to give results from day one to study the characteristics of pulp and optimize usage to reduce costs.

Solution
Results

User-friendly product for classification of raw materials and tight process control with accurate measurements
Cost-effective product and solution support with Valmet tools

Keywords
Fiber Image Analyzer, Automation, India, Asia Pacific