Customer case:
University of Oulu replaces old technology with a new Valmet FS5
University of Oulu's Fibre and Particle Engineering research unit in Finland replaced their old Kajaani FiberLab analyzer with a new Valmet Fiber Image Analyzer (Valmet FS5) to fulfill the need to measure particles and fibers made from field, wool, pulp, synthetic and many other materials.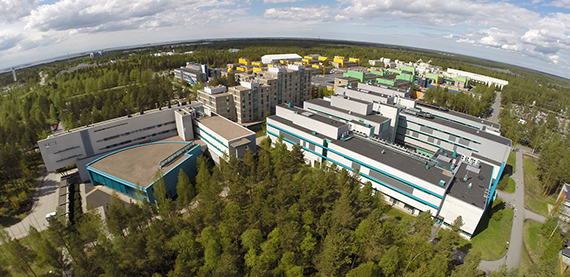 The implementation of the new analyzer was well-organized, and the device was ready to analyze various types of samples starting from day one. Advanced technical and application support has always been easily available by Valmet. Actually, we have further developed the analytical procedures in collaboration with Valmet. Overall, we have been very satisfied with our co-operation with Valmet over the years.
Summary
Location
Oulu, Finland
Challenge

Need to measure cellulose micro fibrillated (CMF) particle dimensions and monitor cellulose nano fibrillated (CNF) production process performance.

Solution

Valmet Fiber Image Analyzer (Valmet FS5) with UHD technology
Larger image size enables the measurement of long fibers (up to 10mm like wool and synthetic fibers)
Accuracy performance of the optics enables the measurement of CMF particle dimensions, monitor particle size reduction over CNF process, and detect oversize particles in the final product

Results

New and fast measurement data will be available for materials & application research
Latest imaging technology and particle detection from 1µm~ particles in size
Easier measurement and sample preparation will save laboratorians' time

Keywords
Fiber Image Analyzer, University, Automation, Europe