Moisture analysis simplicity is efficiency
Valmet MR Moisture Analyzer
The Valmet MR Moisture Analyzer (Valmet MR) sets a new standard for moisture analysis. Harnessing the power of Magnetic Resonance, the analyzer provides remarkably simple and reliable moisture measurements.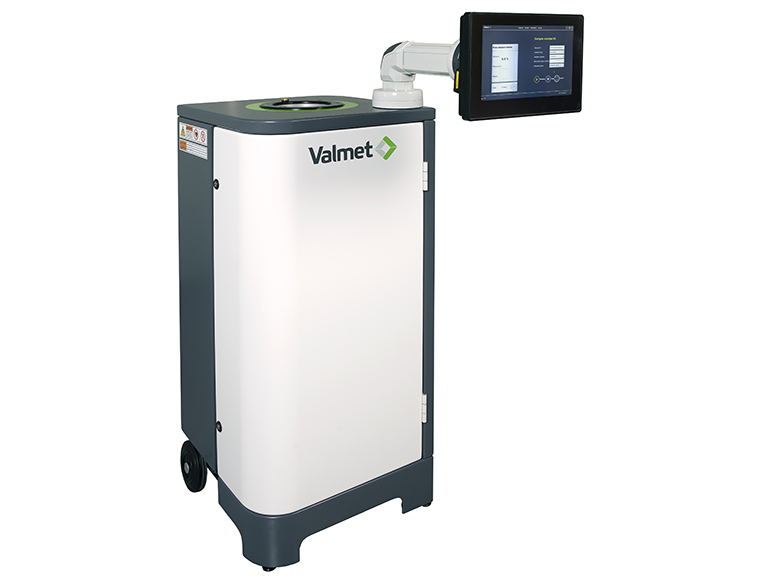 Control the impact of moisture on profitability
Efficiency simply means getting the best possible results for the least effort. Apply this principle to moister analysis, and you get the revolutionary Valmet MR. A truly unique device, the Valmet MR determines water content by measuring the hydrogen atoms of free water molecules
Because it uses Magnetic Resonance technology to measure moisture, the Valmet MR works on virtually any sample, from woodchip to mineral slurries. With such an easy moisture analysis tool, you can address significant savings potential across your entire operation.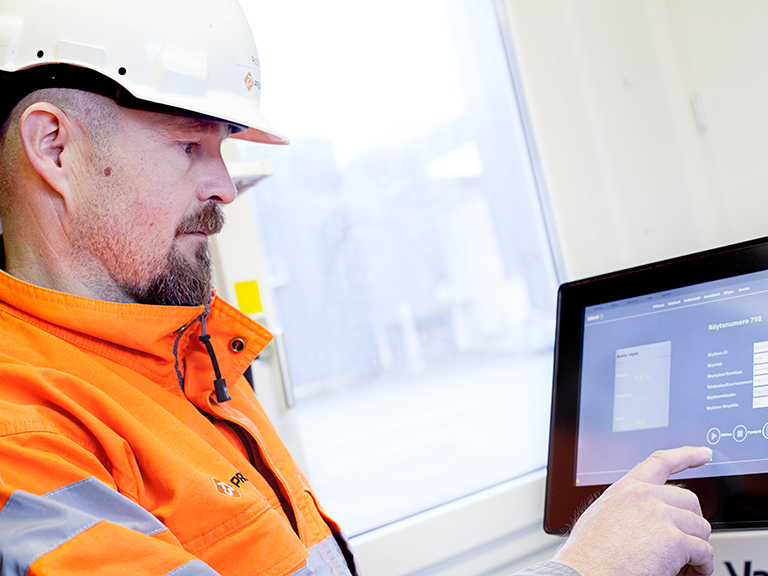 Measure moisture anywhere
Compact and mobile, you can safely transport and operate the Valmet MR in most any location at the mill or in the laboratory. Plug-and-play functionality with an easy touch screen user interface makes the analyzer extremely simple and fast to use.
The handy reusable sample container accommodates sample sizes up to 0.8 l (0.2 US gal). The analyzer can take multiple measurements from larger volumes and present average results.
The flexibility of the Valmet MR makes it a perfect addition to fuel management. Integrate the Valmet MR with the Valmet DNA Fuel Data Manager, for example, and you can cover fuel management from gate to boiler with complete control of fuel deliveries, energy and quality.
Fast, reliable moisture results
After easy calibration with regular tap water, the Valmet MR delivers excellent moisture measurement accuracy with a 10–90% measuring range. The sealed sample container prevents evaporation, a typical challenge for standard oven drying methods, and contributes to the measurement accuracy.
Anyone can use this simple device to get moisture measurements in just a couple of minutes. Built-in connectivity options allow you to share results with other plant systems. Durable construction with no moving parts ensures you the Valmet MR Moisture Analyzer keeps on delivering no matter how often it is relocated and put to use.