Total and true ash consistency for a stable wet end
Valmet Retention Measurement
The Valmet Retention Measurement (Valmet RM5) wet end sensor can be used in any application needing continuous, single line measurement of consistencies. It is the only solution on the market capable of measuring total, ash, fines consistencies, and furnish flocculation accurately.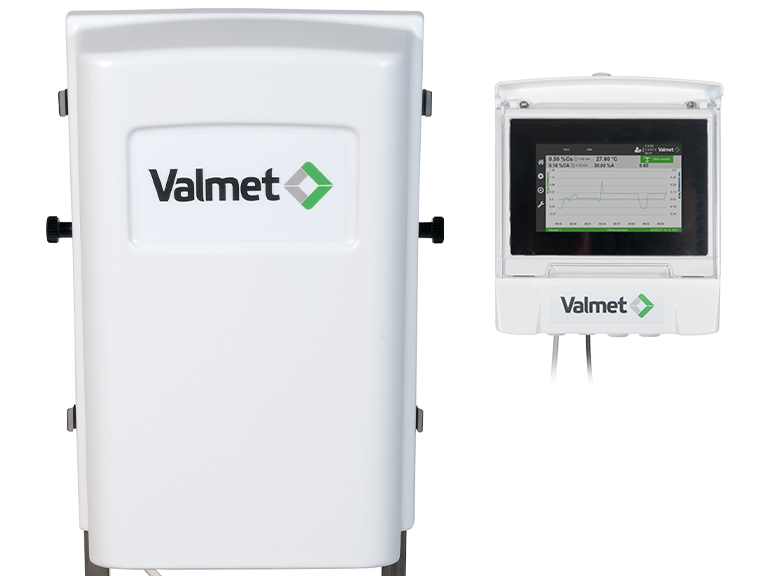 Cleaner wet end for better productivity
Able to measure real total and true ash consistency, the Valmet Retention Measurement (Valmet RM5) sensor forms a solid base for advanced, integrated process monitoring and control. Improve runnability with fewer breaks and higher productivity. Make quicker grade changes and startups while running higher machine speeds.
A stable wet end also helps ensure uniform quality with better system cleanliness and fewer washings. Versatile and reliable measurements are why Valmet Retention Measurement has been the industry standard for decades.
Providing real-time, continuous monitoring of wet end consistency and retention, the RM5 is suitable for all pulp types in applications such as:
Automated closed loop wire retention control solutions
Paper and board machines of all types and sizes
Headbox and white water
RCF and DIP applications
Tissue machines
Improve process monitoring
With a versatile, reliable and continuous window into wet end conditions, you can quickly see the changes happening in the process. The Valmet RM5 supports decision making and helps identify and localize problems so you can quickly find the right solutions.
Use the analyzer for online response to, for example, chemical test runs. Not only are the test runs faster, but you also get to process optimization faster with less laboratory work.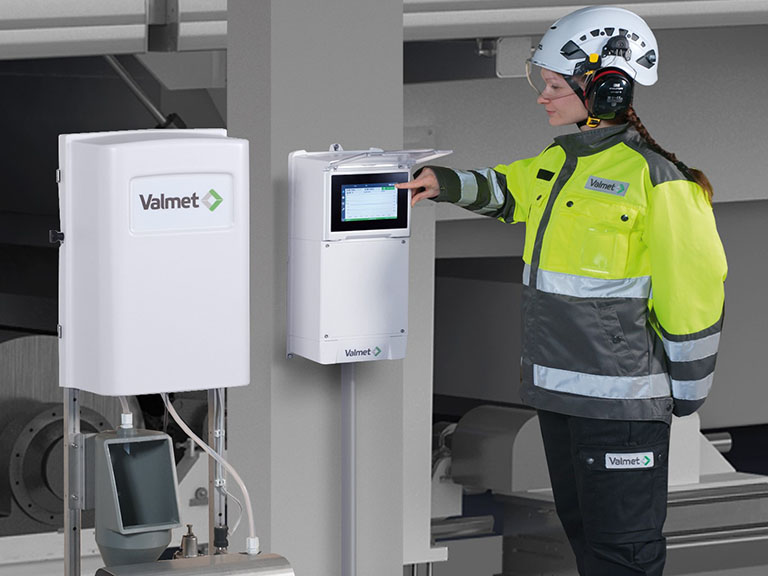 Better control over closed loops
The Valmet RM5 is the only sensor in the market for automatic closed-loop wire retention controls. Continuous online information from state-of-the-art optical measuring ensures reliability and accuracy in all situations. You can improve wet end stability, minimize needed resources (fresh water, steam, chemicals, fiber material losses, etc.) and gain higher efficiency.
The Valmet RM5 can be used to adjust filler flow to keep headbox ash consistency stable during breaks. Recover faster from breaks with less production losses by quickly reaching your paper ash target after the break. This is especially valuable with board and paper grades when final product ash is controlled with Valmet IQ quality control system (QCS).
In addition, consistency control can be used to automatically adjusts retention aid flow to keep white water consistency stable. This enables more uniform paper quality with less variation in white water and headbox consistency. The Valmet Stand-Alone Retention Control (Valmet RET) has been developed for this application, integrating the Valmet RM5 measurement and with retention control.
Benefits

Measurements

Accurate and quick response to the process changes
Fast recognition of process changes enables fast decision making
Identification and localization of problems in the process
Accurate chemical dosages based on process response
Proven fast return on investment

Total consistency 0–2.0 % (0–20 g/l)
True ash consistency 0–1.0 % (0–10 g/l)
Fines consistency 0–1.0 % (0–10 g/l)
Flocculation 0–100 (relative)
Total retention 0–100 %
True ash retention 0–100 %