True cost optimization through recovery ash control
Valmet Recovery Ash Analyzer
An innovative online solution for measuring ash composition and treatment, the Recovery Ash Analyzer helps control fouling and corrosion while reducing costs and environmental impact.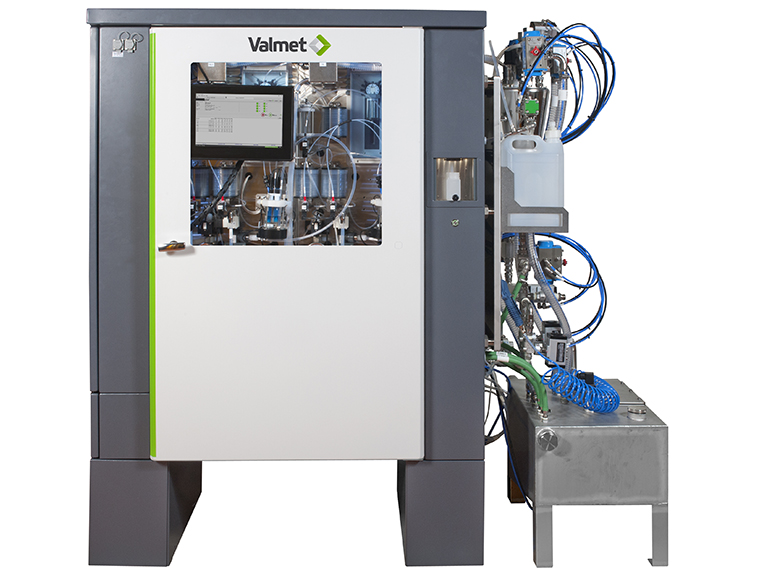 Improve recovery boiler capacity
As chemical recovery improves at pulp mills, a new challenge arises. Accumulation of non-process elements in the liquor circulation, particularly chloride and potassium, puts the recovery boiler at risk. In high concentrations, chloride and potassium can corrode the heat exchangers. They can also lower the melting temperature of fly ash and increase fouling in flue gas passages.
To mitigate these risks and boost boiler capacity, the Valmet Recovery Ash Analyzer measures the complete chemical balance of carbonate, sulfate, chloride, potassium and sodium concentrations. The results are used by the Valmet Ash Balance Advisor software to calculate how much ash needs to be treated or dumped.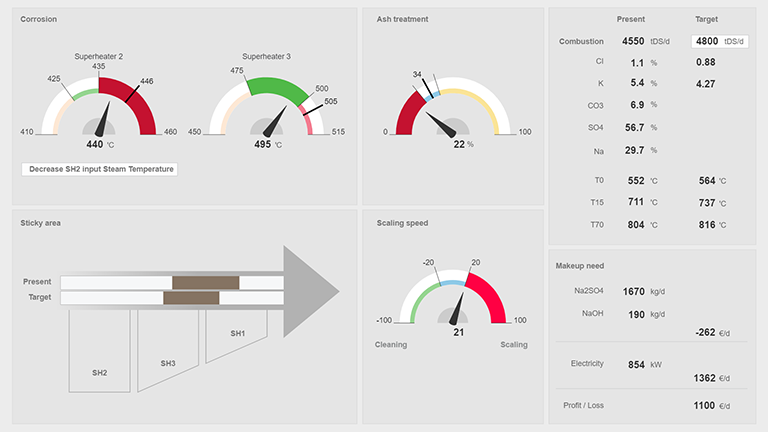 Balance total operational savings
With the Valmet Ash Balance Advisor software, you get an online view of ash balance and boiler operation parameters. Using the ash melting temperatures T0, T15 and T70, it provides an operational target for ash treatment volume.
If a corrosion risk is identified, the Advisor calculates how much ash needs to be treated or dumped and determines the associated sodium costs. This is compared to the loss of electricity production if instead the main steam temperature is decreased. Control operators can make informed decisions to maximize boiler production capacity.
Achieve a higher degree of sustainability
More knowledge of ash composition is the key to improved recovery boiler and ash treatment controls. Optimized ash treatment decreases the level of harmful chloride and potassium while retaining valuable sodium. The environmental impact of your recovery boiler is reduced as less ash is removed from the closed process.
The Valmet Recovery Ash Analyzer measures ash composition at the electrostatic precipitator in real time. The ash sample is taken by a robust, patented stainless-steel sampler. Comprehensive diagnostics and secure Valmet Industrial Internet (VII) ready capabilities ensure reliable and dependable results with easy access to data and remote services from Valmet.