Multiline analyzer for stable wet end chemistry
Valmet Wet End Analyzer (Valmet WEM)
The Valmet Wet End Analyzer (Valmet WEM) is a unique, online measurement solution that provides tissue, board and papermakers with all the key variables for effective wet end management.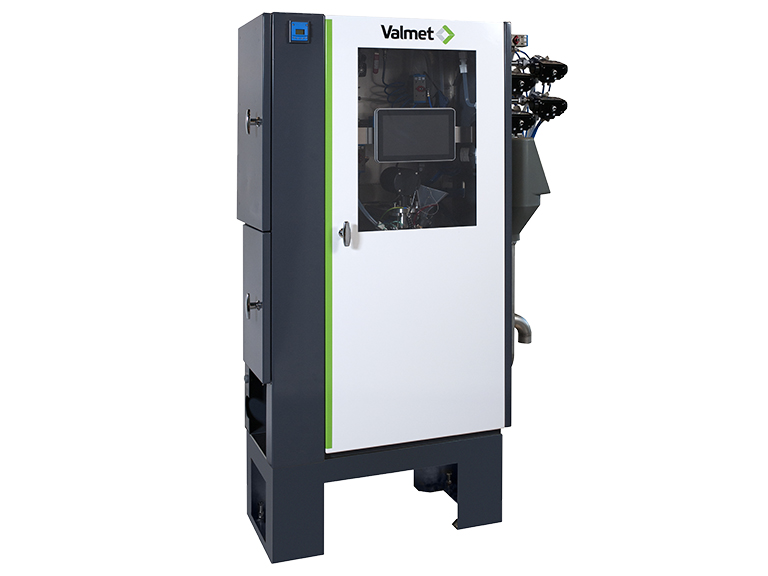 Stabilize the wet end for best performance
A stable wet end is essential for optimal board, tissue and paper-making conditions. Achieving stability is getting harder and harder as the number and complexity of chemicals in the wet end increases. The Valmet WEM is designed to help you bring the wet end under complete and precise control.
This multiline analyzer helps you create the best wet end conditions for stabilizing consistencies, ash content, charge and chemistry. Reap the benefits from proven improvements in quality, runnability and overall efficiency through automatic control that stabilizes retention and charge.
Automate wet end control with a strong baseline
The WEM can be used for a wide range of wet end applications including paper, board and tissue machines of all sizes, RCF, DIP lines, and water circulations.
Automated control of white water consistency ensure higher wet end stability, better runnability and ultimately better quality. The Valmet WEM also enables automatic charge control. With a stable charge, you get a steady effect from cationic chemicals, fewer defects, and a stable release angle on center roll.
Measurements tailored to your needs
Thanks to a modular design, you can combine optional modules to measure charge, chemistry, retention and turbidity. The Valmet WEM delivers enhanced measurements for superior wet end management and control, exactly how you need it.
Analyzing as many as six separate sample points, each analyzer can be tailored with the measurement lines and modules needed for a specific process. Up to four measurement modules fit into one analyzer cabinet. Once installed, you gain immediate insights into wet end dynamics.
The modular, robust construction also improves safety and uptime, reducing overall cost of installation and lifetime ownership. Built-in and remote diagnostics through the Valmet Industrial Internet connection, ensures that the extensive expertise of Valmet is never far away.
Measurements
Charge
Chemistry (pH, temperature, conductivity, and redox)
Total and true ash consistency
Total and ash retention
Ash content
Turbidity