Customer case:
UHD upgrade offers better fiber optics and comparability
Irving Pulp & Paper produces softwood and hardwood grades of kraft pulp in Canada. They had been using different generations of online and offline fiber measurements and wanted to utilize the latest technology. So, the customer decided to standardize the optics of their Valmet Fiber Image Analyzer by upgrading to the latest ultra-high definition (UHD) technology. This offers better comparability, helps them to save time in interpreting results, and improves reliability.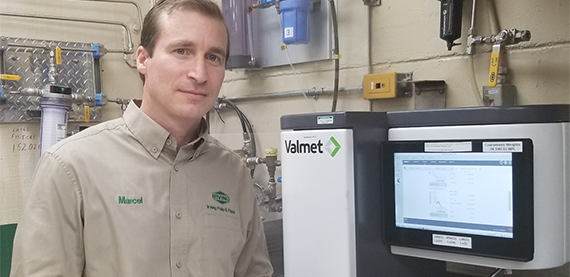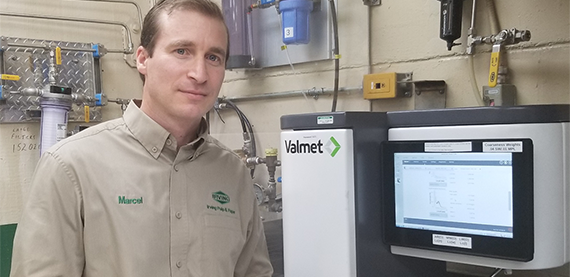 We wanted to have the same UHD technology in our Valmet analyzers a site and we decided to upgrade. I am really satisfied on how things went. Valmet and the mill did a good planning, all ran smoothly and on time. Our Valmet FS5 is running well, and correlates very well with our Kappa Analyzer.
Summary
Location
New Brunswick, Canada
Challenge
Different generations of fiber measurements in use with different optics
Solution

Ultra-high definition (UHD) upgrade for Valmet Fiber Image Analyzer (Valmet FS5). The analyzer is also covered by a service agreement.

Results

All analyzers have the most advanced fiber optics
Easier and more accurate fiber length comparison between different equipment

Keywords
Automation, Fiber, Analyzer, Upgrade, Canada