Jan 17, 2019
For the Borealis Polymers plant in Porvoo, Finland, regular automation lifecycle roadmaps have proved valuable in ensuring smooth process continuation. As part of their latest automation system migration, more than 3,000 centralized input/output (I/O) cards were successfully replaced.
Lifecycle roadmaps
Automation upgrades and renewals in Porvoo are based on long term lifecycle plans made together with Borealis and Valmet. Valmet customers are regularly updated with automation lifecycle roadmaps, part of which condenses the status of an existing system to one graphic using color codes to indicate spare part availability covering short, mid and long term requirements. This focuses attention to upgrades that can be made before critical end-of-life conditions occur with the possibility to budget well ahead of time and avoid unnecessary maintenance or unplanned replacements. "This is really good support for preparing our own roadmaps which also cover instrumentation and other devices throughout the plant. We are already in discussion with Valmet about the 2022 turnaround which is four years away," says Mika Etholén, Borealis Senior APC Engineer – Technical Development and Engineering, Hydrocarbons.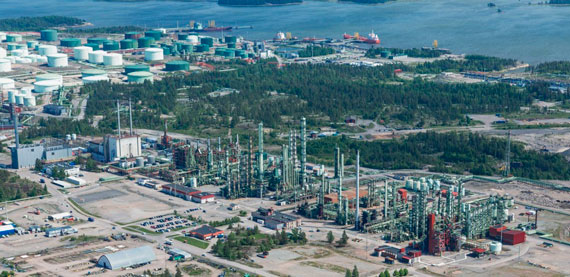 Pilot project
Control room and process stations had already been upgraded in 2012 and planning for the next turnaround to take place in 2017 was already in progress. "Valmet's announcement in 2013 that CIO spare part availability could only be guaranteed until the end of 2020 was a wakeup call," says Etholén. "We had not had any maintenance issues with the I/O, but there is no redundancy and failure of a critical control could shut the plant. With process turnarounds only every 5 years, a risk assessment had to be made as to whether we go for replacement in 2017 or wait until 2022. For 2017 we had only 4 years to plan, which is actually quite a short time" A pilot project was decided upon where one I/O cabinet, with 169 I/O's, in the adjoining aromatic plant would be migrated to Valmet's new I/O cards. There were three main targets for the pilot:
a. Test the new Valmet DNA ATEX I/O cards in real process environment
b. Find technical solutions as to how all old I/O cards can be replaced by Valmet's new I/O units as efficiently as possible, from time schedule and cost point of views and at the same time minimize possible mistakes during replacement project
c. Estimate needed time and resources needed to do the I/O replacement project in the olefin plant
The pilot project was successfully concluded in the spring of 2015 with the new intrinsically-safe DNA ATEX I/O units tested and implemented without any real technical problems. By using CIO adapters, Valmet was also able to deliver a solution for replacement of old cards without needing extra cabling which would save time and minimize risks in the bigger replacement project. The Borealis project was the first one in which new Valmet DNA ATEX I/O units were being used; ATEX denoting equipment intended for use in potentially explosive atmospheres. A total of 1,846 ATEX units in addition to 1,234 normal process I/O units were to be installed in 31 existing I/O cabinets in the main cross connection room and 4 new cabinets in the storage tank area for a total of over 8,500 I/O's.
Thorough planning enabled the replacement of over 3,000 centralized input/output cards ahead of schedule.
Documentation
Most technical details about the process connections were solved during the basic engineering phase done in 2016 before Borealis placed the main order. This thorough planning made it significantly easier for both parties to make a quick start to the project. A major problem when replacing legacy systems is documentation and, although the field wiring and cross connections were to remain unchanged, some 6800 field connection drawings needed to be checked and modified as necessary. "The plant started in 1971 so the documentation we had a was mixture of CAD and rasterized pictures which meant that updating the I/O blocks could not be done by script but had to be done manually. With Valmet's help all the circuit drawings are now all updated and stored in our SAP maintenance system," says Etholén.
Installation in just 8 days
With a comprehensive plan in place and resources assigned, ten days were reserved during the 2017 three week turnaround for installation. As existing cabinets were to be used, the complete installation was assembled for testing on temporary wooden racks in Valmet's Tampere automation factory. Factory acceptance testing with tree teams started in the spring of 2017 to test each process controller with its new I/O, Ethernet devices and dedicated software as a complete package. The final installation at the Porvoo plant took 8 of the ten days allowed with four installation teams working on the 31 I/O cabinets right through the weekend. Because storage tank area was in continuous use, the installation of the four new cabinets was staged loop by loop during 2018.
Good startup
"Valmet performed very well during the whole project with very skilled personnel. After the turnaround the startup went well and after one year we have only had to replace 3 cards, so called infantile failures in the first few months, which has been very good. Our maintenance personnel are also really happy now with the new I/O supporting HART and FDT/DTM data transfer from field instruments and valve positioners which makes their job much easier," concludes Etholén.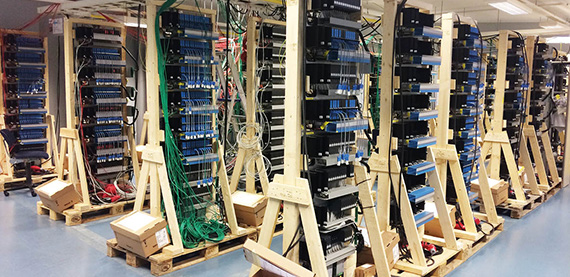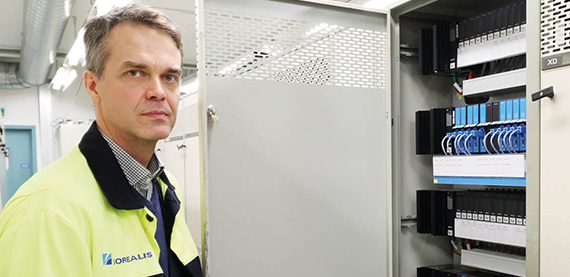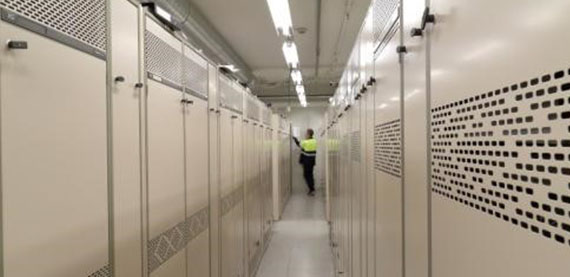 Text and photos Nigel Farrand