May 25, 2023
The construction and start-up of Asia Symbol Guangdong Paper's (ASGD) PM 13 represents a new success. The project took just 17 months and started up on schedule in March 2022. Just four months later it reached a speed of 1,610 m/min.
PM 13 is a high-speed production line for uncoated wood-free paper and Valmet supplied the process from the pulp preparation all the way to winding and rewinding, including the air systems, the fabrics for the whole machine, the Valmet DNA Automation System, the Valmet IQ Quality Control System, and the control valve and on-off valve system for the complete line.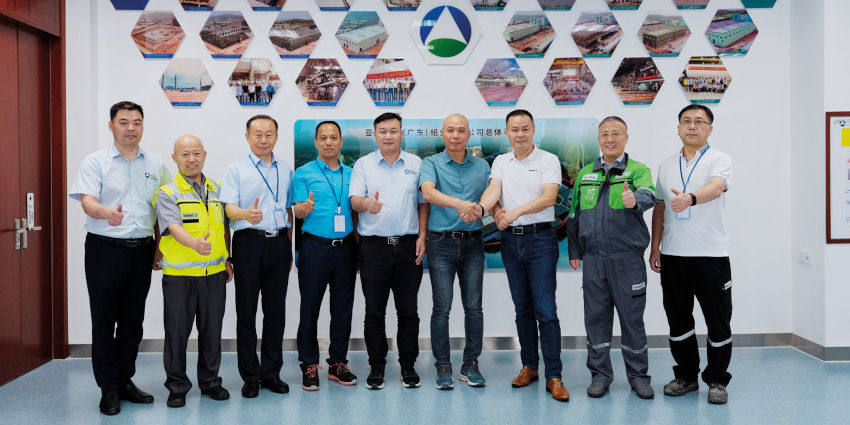 Dedicated to joint efforts for success
The project represents Valmet's commitment to its customers from start to finish.
"I especially appreciate Valmet's philosophy of listening to customers," says Hong Qinglong, Managing Director of Asia Symbol. "Our cooperation with Valmet can be traced back to 1997, and our PM 11 and PM 12 machines have been generally recognized as the most efficient in the world for many consecutive years. Teamwork was on display everywhere throughout the construction of PM 13, as well," Hong Qinglong enthuses.
The PM 13 project has far exceeded our design expectations.
"Asia Symbol's unplanned downtime rate is usually 0.5 percent," Hong Qinglong says proudly. "PM 13 exceeded 1,610 m/min early in July, and the time efficiency of PM 11/12 reached 99.6 percent early in June. All this is due to the project team's work. ASGD's team has great confidence in Valmet because of their full life cycle services, and this is also a very important reason for choosing Valmet – they have always offered us improvements. For example, we applied hard nip calendering technology to PM 12, which extended the rolls' service life and also reduced the replacement frequency. So, we continued to use this in PM 13."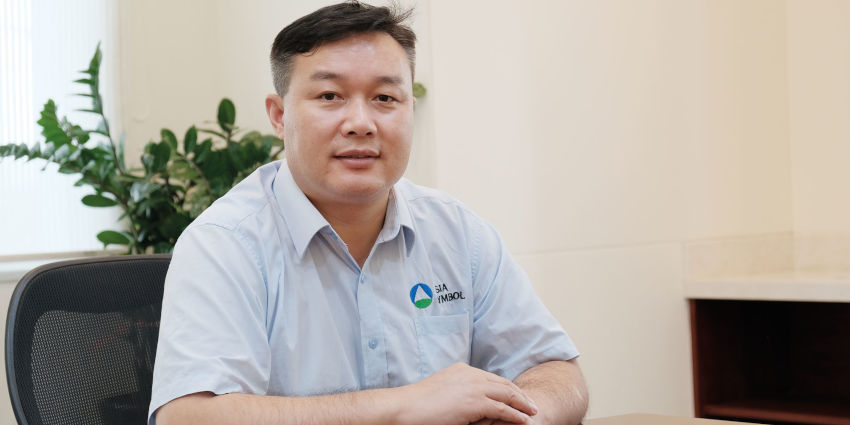 A perfect score right from the start-up
"Since PM 13 project construction started, Valmet conscientiously managed every detail and continuously pushed ahead with the project," Chu Xiqing, Chief Operating Officer of the ASGD, says happily. "The start-up curve was also very beautiful and, impressively, the second roll of paper produced after the start-up reached our standard for grade A paper."
Our PM 11 and 12 lines for uncoated wood-free paper rank first and second in the world, respectively, for productivity.
"I would say there is no project in China that is currently better than the PM 13. It scored a perfect score right from its start-up, which is absolutely unprecedented," summarizes Chu Xinqing. "The PM 13 project has far exceeded our design expectations."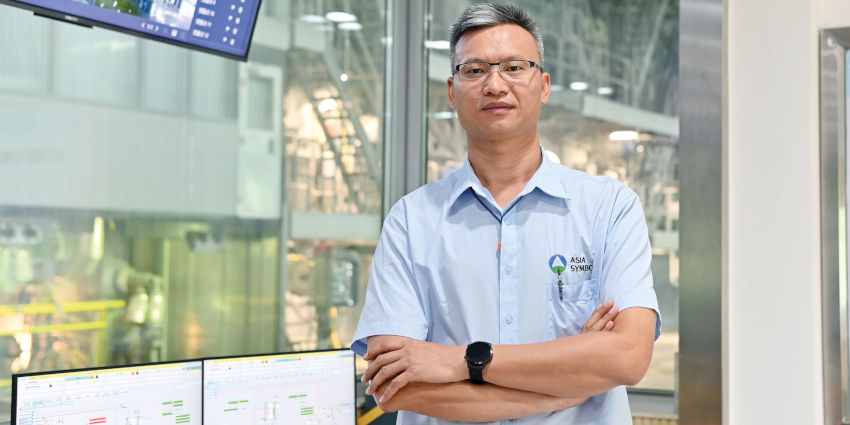 More efficient, streamlined production
"The automation system and human-machine interaction are very user-friendly," says Ou Guofang, Senior Manager of the maintenance department at ASGD. "The overall experience of the automation system is good, and it can achieve smooth and accurate control. The automation has increased production efficiency and accuracy. It also requires fewer operators, resulting in a more streamlined production line."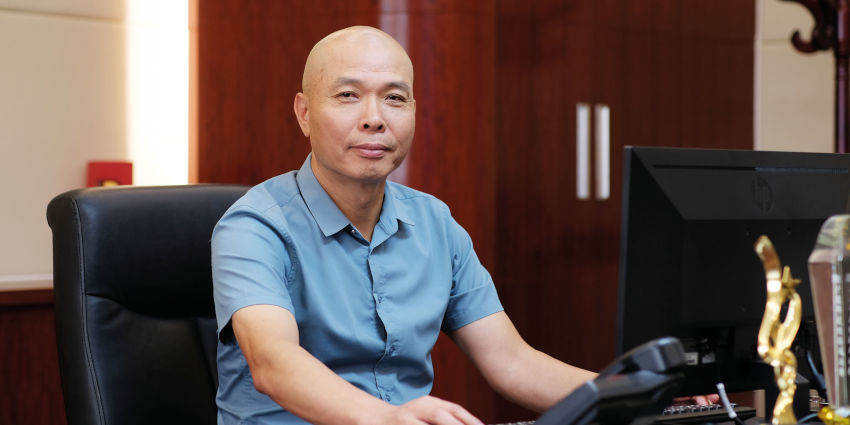 "PM13 also uses a flow control system from Valmet," adds Ou Guofang. "The linear characteristics of the valves are very good, with accurate control and good sealing performance. In addition, Valmet's remote services play a vital role for PM 13. Asia Symbol's team makes full use of Valmet's remote services to solve problems."
Reduced environmental footprint
"Asia Symbol has obtained Guandong's Green Card for Environmental Protection," Hong Qinglong says proudly. "We have increased output without increasing pollution, and we have reduced water, electricity and gas consumption. Flue gas and dust are only 3-4 PPM, and the nitrogen oxide emission value is only 30 to 40 percent of the standard. Our new projects use clean energy from liquefied natural gas to support the country's policy on peak carbon emissions and carbon neutrality. The Green Card for Environmental Protection is a credit to Asia Symbol. We have actively responded to the country's carbon neutrality initiative."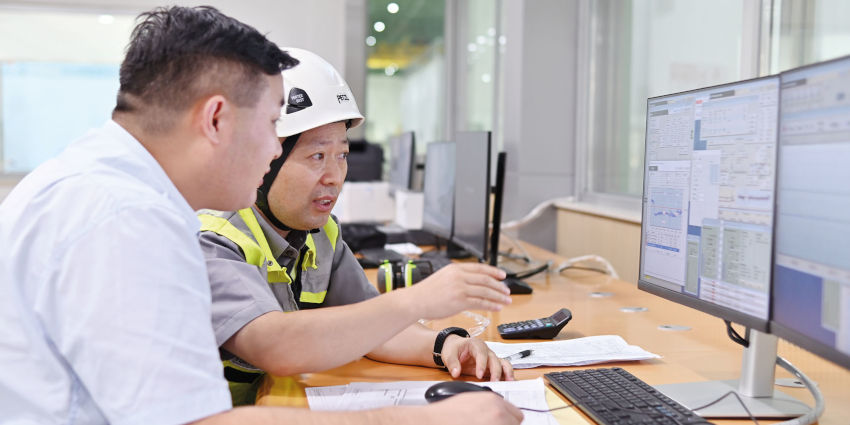 Cooperation that leads the industry
"Valmet is one of our strategic partners. We have confidently chosen Valmet for our existing PM 11 and PM 12, our present PM 13 and our PM 14, which is under construction. We believe in Valmet and believe strongly that our cooperation will improve and continue to lead the industry in breakthroughs and development," says Steven Leong, ASGD's Project Purchasing Director.