Oct 19, 2022
Klabin's Puma II project in Brazil is making history with new standards for kraftliner production. Their new PM 27 board machine has already achieved impressive results producing Eukaliner® – the world's first kraftliner using 100 percent eucalyptus.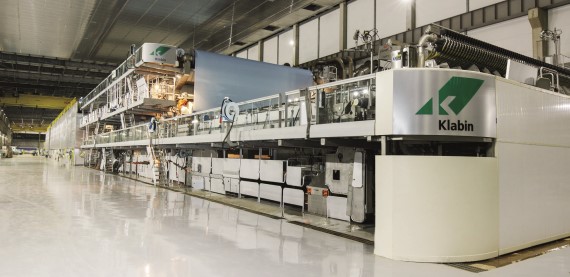 During Klabin's Puma II project's first phase, Valmet and Klabin developed a new high-performance kraftliner grade based on 100 percent eucalyptus pulp. The production process includes Valmet's Continuous Cooking, refining, stock preparation, OptiConcept M board machine and winder.
Shortly after the start-up in the third quarter of 2021, the new kraftliner machine was already achieving impressive results in quality and performance indicators. This board machine is rewriting the papermaking textbook with Eukaliner®, the world's first liner grade based on 100 percent eucalyptus.
Exceeding expectations since the first months in operation
By June 2022, more than 214 thousand tonnes of paper have been produced, with all the parameters of physical properties and quality well above the guaranteed values. The goal is to achieve 420 thousand tonnes per year by 2023. Eukaliner® enables the production of better structured and stronger corrugated boxes with better printing quality.
PM 27 generates an enormous amount of data which helps obtain reliability and better operational results.
The results during the first months exceed all expectations, with considerable savings in steam, energy and sizing. Steam consumption is between 10 and 15 percent lower, and Eukaliner's® better heat transfer favors operating the corrugators at machine speeds that are 10 percent faster. Kraftliner production has achieved an excellent basis weight, moisture and thickness profile, and a superior surface finish, because fiber composition is associated with state-of-the-art equipment. Finally, Eukaliner® production requires a smaller planted area to produce the same amount of kraftliner compared than regular paper from different regions of the world. All the aspects are improving sustainability, helping Klabin achieve their sustainability goals for 2030.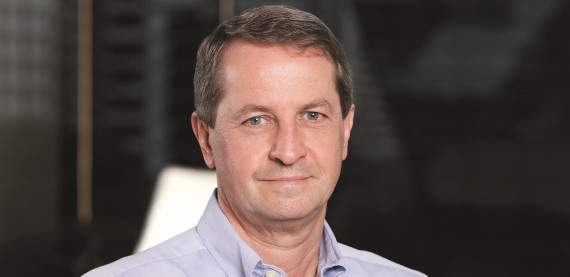 "When we design a new machine, we always apply the best technology on the market, with robust equipment that consumes less water, energy and steam. This is the goal we always pursue in our projects – we're always aiming to produce more with fewer resources to improve the company's sustainability," explains Francisco Razzolini, Director of Industrial Technology, Innovation, Sustainability and Pulp Business at Klabin.
Automation for improved reliability and operating results
The newest automation and advanced control technologies are part of PM 27, ensuring process stability and optimization. The new board machine has an integrated portfolio on a single platform. Valmet DNA (DCS) and Valmet IQ Quality Management systems, including scanners, profilers and machine vision with delivered analyzers and measurements, are continuously improving process performance by enabling savings in fiber, chemical, and energy consumption. Stabilizing controls and optimization solutions ensure high level performance from stock preparation all the way to the winder. The quality data, combined with the Valmet Industrial Internet (VII) applications, contributes to maximizing production capacity. Valmet's online condition monitoring integrated into Valmet DNA provides information about the machine's condition for effective planning and maintenance operations.
Wide scope of Industrial Internet solutions
Valmet's delivery included a wide range of Industrial Internet solutions like Data Discovery and predictive and advisory applications like Dynamic Centerline Advisor, Online Quality Predictor and Paper Machine Diagnostics. All these applications improve the control of the paper's final quality in advance, identify causes of web breaks, and act in advance to evaluate process conditions to achieve better paper machine performance through KPIs and lower-level process indicators. This is also the basis for Advanced Process Control for the paper machine that uses the process and predictability capabilities from these applications and closes the control loop, aiming for the best efficiency and lower production costs.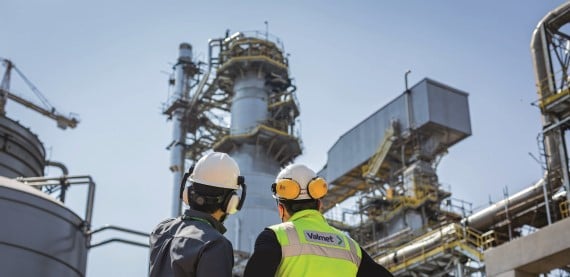 Another unique feature is that the PM 27 OptiConcept M line is the first paper machine in the world with Valmet Virtual Mill and Valmet Training Simulator from the beginning to the end of the production process to train and empower the operators. The introduction of paper production process simulation has seen a significant gain in the operators' learning curve.
High quality pulp and strict control with the new continuous cooking system
Since the beginning of the Puma project, Valmet has been helping Klabin with a chip to board approach. There are many advantages to having one supplier covering everything from wood handling to the final paper to achieve both profitable and sustainable results.
Besides the board machine, Valmet supplied a fiberline based on the new Continuous Cooking G3™ system in the Puma II project. Valmet's Continuous Cooking G3 plant has been operating at Klabin-Puma for several months and has already met the set targets. Valmet's Continuous Cooking G3 system is suitable for large-scale hardwood pulp production. It maintains the characteristics of eucalyptus fiber, allowing incremental increases in paper stiffness and final corrugated box structure such as SCT (Short Compression Test) and BCT (Box Compression Test). 
The new improved G3 system allows long impregnation times to be achieved at low temperatures, giving a low cooking temperature with high selectivity, which in turn results in better fiber strength.
A higher target kappa, still at low shive levels, enables a higher yield and efficient use of the raw material. The fiber properties created in the cooking plant are maintained by efficient refining.
Both displacement washing and pressing are combined in the fiberline with the latest Valmet TwinRoll wash presses. Valmet's wash press technology ensures efficient washing. In addition, the high discharge consistency from the last wash press should provide an efficient water barrier between the fiberline and the kraftliner machine.
The Puma II project demonstrates that Klabin is innovatively and boldly rewriting the market path and their own history. And Valmet is proud to support it from chip to board!
Text: Livia Bianco, Lotta Forssell, Pauliina Purola
Photos: Rafael Chui, William Felice