Oct 19, 2022
In 2021, APP Group successfully started up their new Jingui BM2 machine. The Valmet-supplied technology used in BM2 helps the company meet its goals for low-carbon operations.

APP Jingui BM2 is a complete large-scale high-speed production line for coated white cardboard. Valmet delivered and integrated every part of the line, helping APP reach their goals of low-carbon production, and environmentally efficient and sustainable operations.

A success from the start
APP Jingui BM2 has been a success from the moment it started up on December 8, 2021. It took only three hours to achieve a smooth start-up in the uncoated section – from the stock entering the headbox to leaving the pre-calender. And, just four days later, the machine was producing salable Grade-A coated white cardboard that hit all targets, with low weight, high bulk and flatness. BM2 had an excellent start-up curve, reaching an operating speed of 1,050 m/min in the first month, and over 1,300 m/min just a few months later.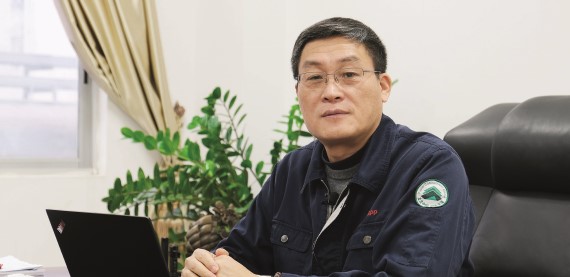 Excellent integration
Valmet supplied the entire delivery for BM2. Jiang Peng, Global Technology and R&D General Manager of APP, says, "Having a single supplier with the capability to deliver a full range of technologies and automation allowed the systems to be perfectly coordinated. This resulted in a significant increase in our return on investment and minimized the line's environmental impact." Mr. Jiang adds, "We are very satisfied with Valmet's full-range integration capability in this project."

Lei Jiangbo, Deputy General Manager of APP Jingui, says: "APP Group attaches great importance to environmental protection and always follows high environmental standards during supplier selection and project execution. We were really impressed with Valmet's focus on environmental efficiency and the smooth project implementation."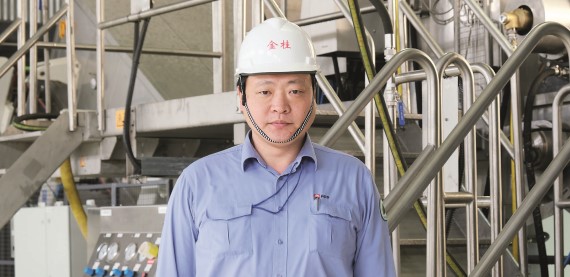 Superb coating and drying
Director Liu Guangyou oversees BM2's coating machine, which is equipped with four sets of OptiCoat Jet coating stations and OptiDry Coat air dryers, including a new OptiDry Profile air dryer. "Valmet's coating machine has a high degree of automation, small coat weight variation in machine direction, and a good web control. It's also highly operable and easy for novices to get started on," he explains.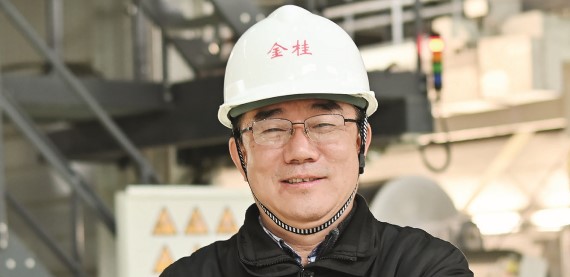 Wei Liwen, APP's Global Technology and R&D Senior Engineer, speaks very highly of BM2's dryer section. "Valmet's integrated design allows overall energy savings. This includes the compact and optimized dryer cylinder and guide roll arrangement, with Valmet Runnability Systems, OptiAir Hood and other systems, which all work well together."
Valmet technology yields high quality
Mr. Jiang says, "BM2 has many technical highlights that contribute to the line's environmental efficiency and low carbon operation. These include the approach flow system's energy-saving design, the forming section's flexible operation and the paper formation uniformity's easy adjustment." He adds, "The press section with three shoe nips also make it highly stable and guarantee paper dryness."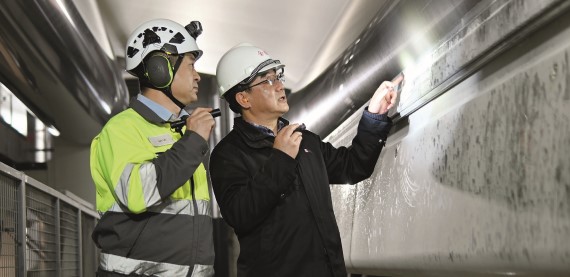 Mr. Lei adds, "BM2 is superior in energy and raw material efficiency, and product quality. It's usually pretty difficult for high-speed paper machines to produce lightweight white cardboards. But BM2 produces high-quality lightweight products. Our end customers praise its interlayer bond, flatness, web uniformity, printability and bulk. We've now switched to using BM2 to produce both food-level and non-coated food-level cardboards. BM2 has clearly demonstrated its competitive advantage."
Text Sara Li