OptiWin Pro winding with extremely high capacity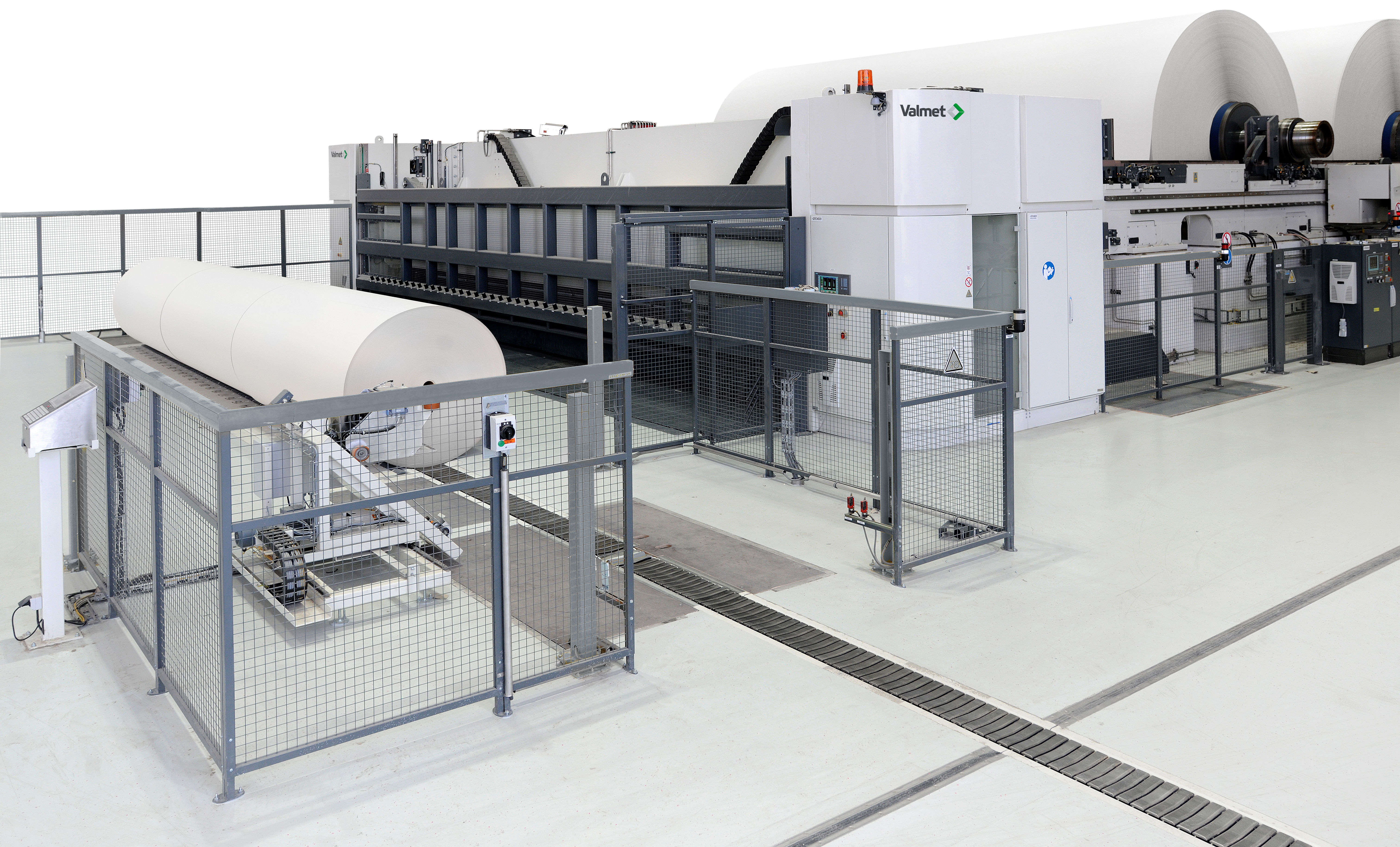 High productivity and capacity with just one winder
OptiWin Pro two-drum pro winders feature same the two-drum or belt-bed winding methods than OptiWin Drum or OptiWin Belt winders. Compared to OptiWin Drum or OptiWin Belt, OptiWin Pro has even higher capacity due to its proactive winding geometry, faster sequences, and many advanced winding tools.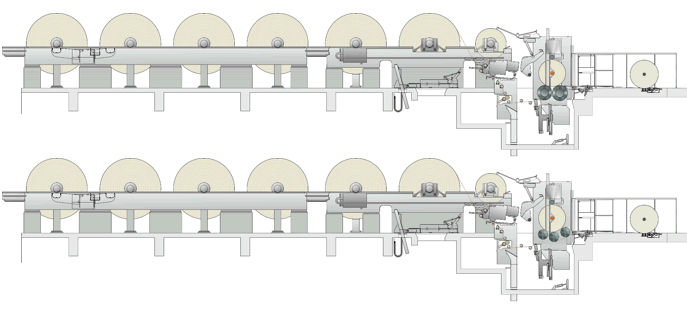 OptiWin Pro equals two winders
OptiWin Pro winder can be equipped with dual unwind with splicer, the fastest parent roll change system in the world.
OptiWin Pro is the first comprehensive approach to eliminating vibration on winders. This is achieved by improving the resistance to vibration in all crucial winder components, such as the core locks, rider roll beam and drums. As a result with proactive geometry, OptiWin Pro makes it possible to equip vibration-prone and fast production lines with just one winder.
OptiWin Pro highlights
High capacity based on a 15-second set change and good runnability due to excellent vibration control
Adjustable gap between winding drums to avoid running in resonances
Low operator costs due to high level of automation
No broke due to excellent spreading, automated sequences and vibration control
We invite you to carry out your winding trials at Paper Technology Center. All winding technologies can be tried out with your own paper or board.

Propapier - 2,300 tonnes per day through one single OptiWin Pro winder
"We have honestly never looked back or wished we had installed two winders instead of one. The advantages of a single winder, including lower capital investment, simplified material flow, handling of parent rolls and spools, and manpower savings, give us very clear benefits. We have been able to run over 2,300 tonnes per day on the OptiWin Pro without any problem.