Dec 11, 2017
Dynaxcel, a key supplier for Valmet in India, started working with Valmet in 2009. Since then, the companies have been working together to achieve mutual benefits from supplier cooperation. One aspect has been the integration of sustainability principles into Dynaxcel's operations.
After the cooperation began, Dynaxcel started to hear about the concept of sustainability from Valmet. Since then, the company has adopted the principles of sustainable operations, and has begun working also with their own suppliers to increase sustainability.
"Sustainability is a way of existence for us. We have started the process of assessment, evaluation and documentation, and recording all the activities that we do. All and all, it has been improving our performance," describes Shailendra Mishra, Director, Dynaxcel Engineers, in the video above.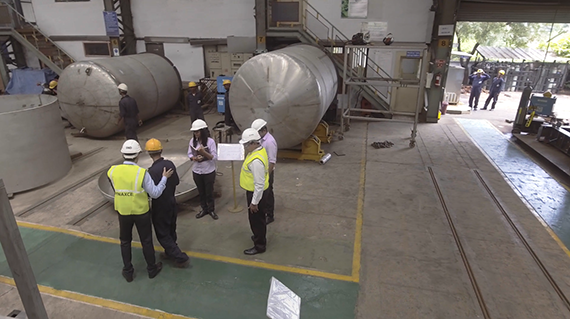 Valmet conducts around 50 supplier audits annually.
Supporting suppliers in sustainability
Valmet conducts annually around 50 sustainability audits for selected key suppliers to ensure sustainability throughout its value chain. Furthermore, the aim is to support suppliers in overall operational development. After each audit, a corrective action plan is made to correct all findings. A follow-up plan ensures all findings are corrected accordingly.
Dynaxcel was audited in May 2016. The company had shown a forthcoming attitude and proactively corrected all the audit findings within the agreed time.
"Valmet is a customer-focused and a forward-looking company with sustainable supply chain as a key success factor. Indian supply chain is one of the key contributors in offering cost-competitive solutions," explains Manish Sharma, Director, Asia Pacific Supply Centers, Valmet, in the video above.
Good practices in supplier cooperation
Cooperation with Dynaxcel can work as a good example of a successful and mutual supplier relationship. The two-way interaction has offered both parties new ways to develop operations.
"Dynaxcel has been active in offering ideas on how to improve quality and manufacturability of Valmet's products. Common workshops with employees from both companies participating have been arranged to turn the ideas into practical improvement. Stakeholders from important functions inside Valmet, such as engineering and project management, have been present at the workshops and this has proved to be a valuable way to make sure that the ideas are taken forward in a way that fits into Valmet's way to operate in product development and project execution," says Mika Granlund, Vice President, Operational Excellence, from Valmet's Paper Business Line.
"From Valmet's point of view, this approach has helped to find common understanding in development matters and has generally improved communication between the companies. Both parties have learned good things from each other during this process," Granlund concludes.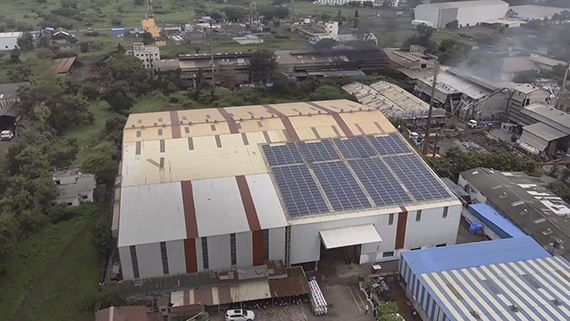 Dynaxcel's workshop is solar powered.