May 10, 2023
Valmet's global social responsibility program consists of several local programs around the world. In the Asia Pacific area, we have cooperated with The Mirror Foundation to improve the facilities at three rural schools in Thailand. The work was finalized earlier this year, and the project's completion was celebrated in a special ceremony in March.
The ceremony was held at Pha Khwang Wittaya school. The staff had decorated an area outside the library very nicely, and the guests were warmly welcomed by the school's specialized teacher Mr. Suvit Chaiya and a group of students.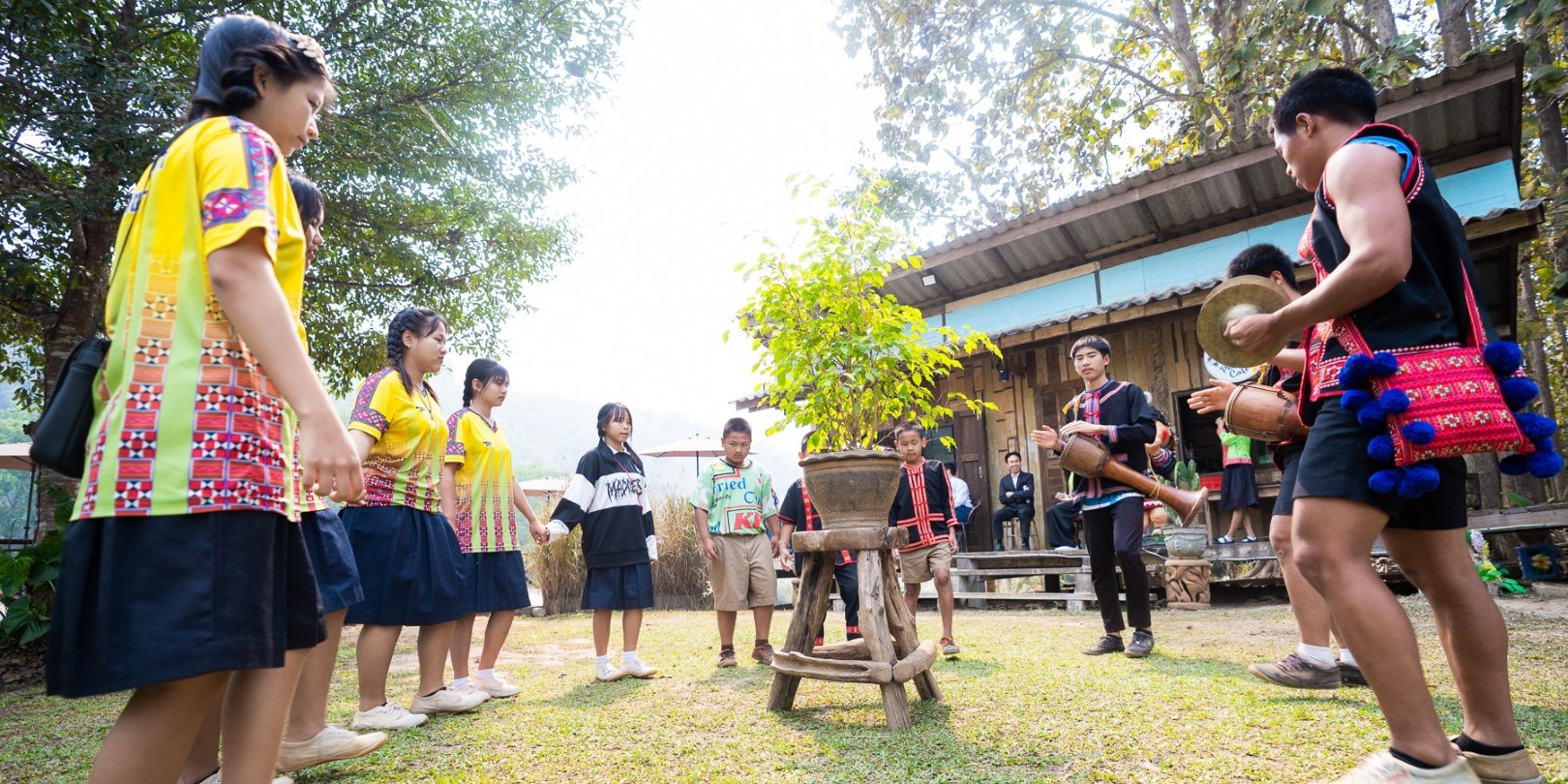 Vice Chairperson Ms. Prapai Kedsara from The Mirror Foundation expressed her gratitude for Valmet taking the initiative for improving the lives of the children at the rural villages.
"We are only about 40 kms from the city center, but the quality of life for the children living here is totally different. There are still many children that lack the opportunity for education, clean drinking water and toilet facilities. Valmet's support is very meaningful and improves the quality of life of the children significantly," Prapai Kedsara says.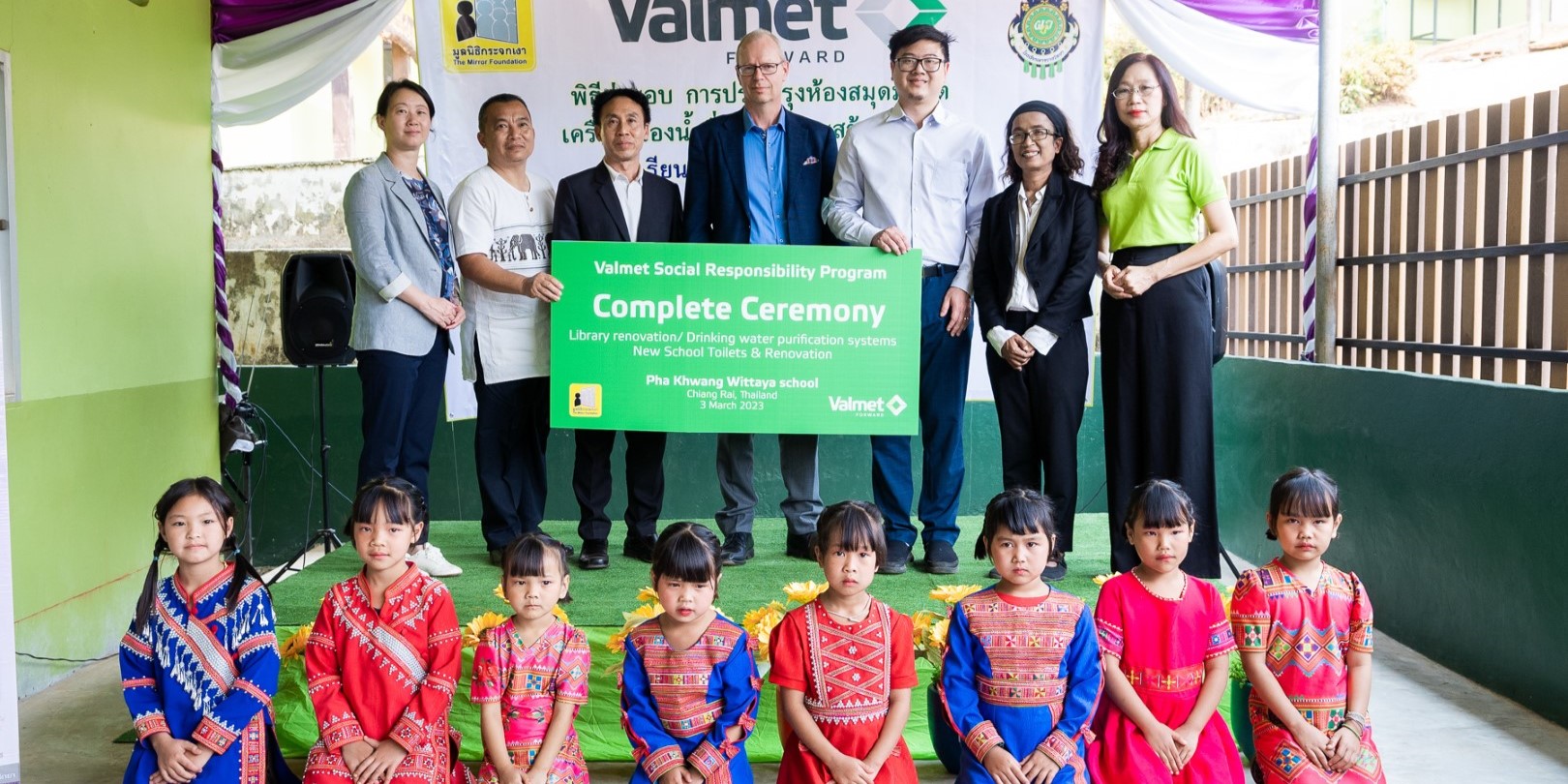 Promoting equal opportunities for wellbeing
With Valmet's donation, Pha Khwang Wittaya school received both new and renovated toilets, water purification systems and a renovated library, Thung Luang school a new toilet and a shower room and new water purification systems, and Mae Yao Wittaya school new water purification systems. The three schools host around 900 students, many of them also accommodated at the schools during the week due to long distances.
"It is absolutely great to see the excellent results of the work done at the schools – and the obvious impact it has on the children's wellbeing and possibility to education. It is important for us as a company and as individuals to be part of such initiatives. I believe we have been able to make the world at least a bit better place to live," Valmet's Area President Petri Paukkunen says.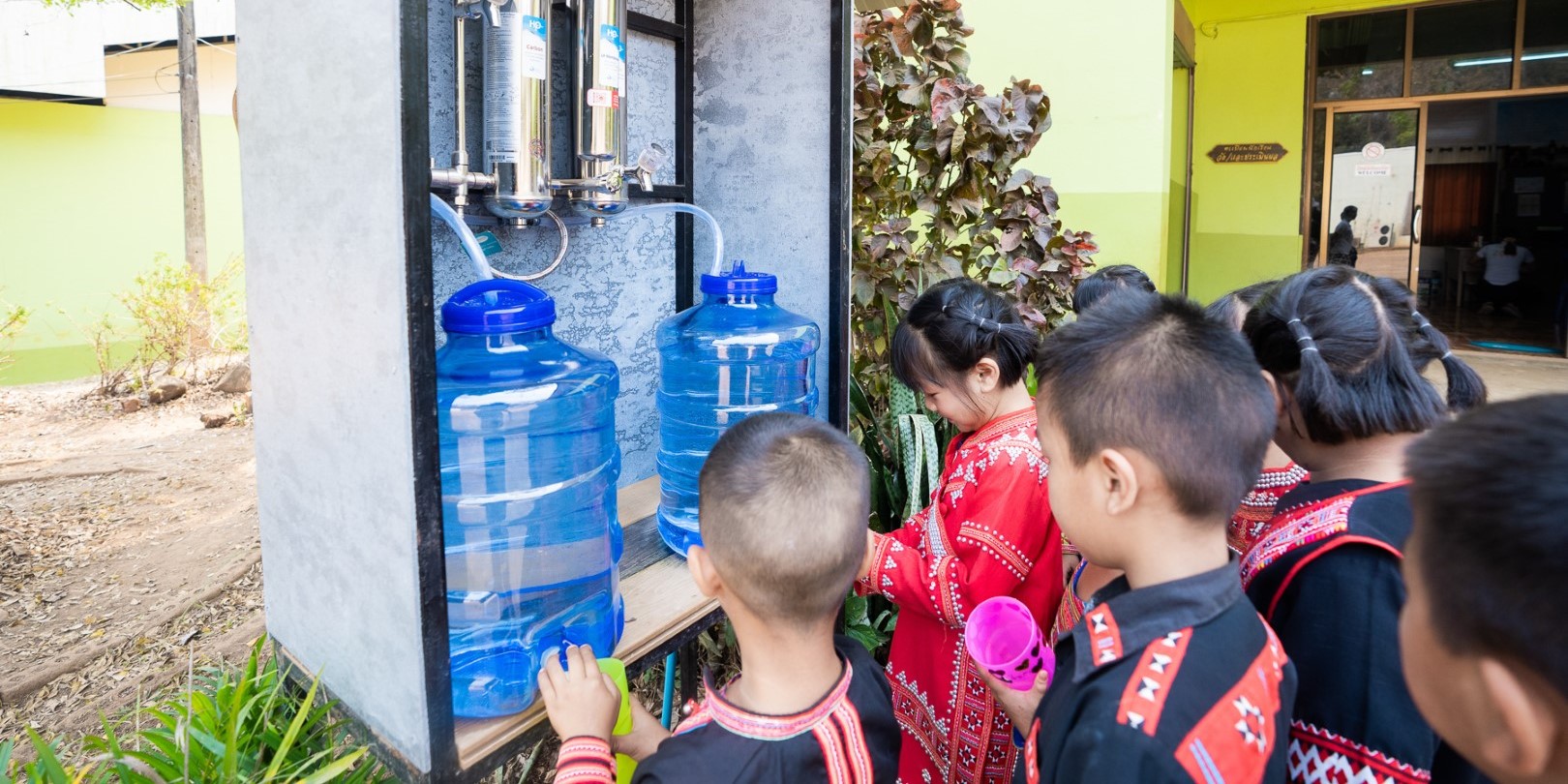 "I'm very grateful for this first local social responsibility project in Thailand – a massive thanks for my employer, Valmet, for the donation, and for the Valmeteers for voting to make this happen. I'm sure we will all cherish this project and our visit many times, and remembering the smiling faces of the children will definitely lead us to do something similar in the future too," Naparat Phutanavarat, Manager, Brand & Marketing, Asia Pacific and Marketing & Communications, SEA regions, says.