Nov 13, 2023
Valmet's social responsibility program supports selected local projects around the world that promote science, nature and equal opportunities. In North America, Valmet supports Make-A-Wish® Foundation with the theme "Equal opportunities for wellbeing".
Make-A-Wish® has been granting life-changing wishes for children diagnosed with critical illnesses for over 40 years. With Valmet's donation, more and more children in the USA, Canada and Mexico will receive their life-changing wish.
Amanda G. Joiner, Director of Event Development at Make-A-Wish® Georgia, underlines the importance of corporate as well as private donors.
"We could not grant wishes without people like you. You bring hope and joy to kids and their families that are in the fight of their lives. You change their mindset by raising money for wishes. You make them believe they have a chance. Your fundraising gives them something they will never forget: their wish. We are so thankful for you all," she says.
Valmeteers actively participate in fundraising events
Throughout the year, Valmeteers in North America have been participating in fundraising events around Georgia. In May, employees from the Atlanta office came together at Truist Park to participate in the 19th Annual Walk for Wishes, a family-friendly event supported by wish families, volunteers, companies, donors, and friends.
"After all the planning and coordinating, being able to participate in this event was electrifying. Team Valmet had a great time together and I am so proud of everyone for getting out there and getting those donations. We are looking forward to next year and growing our team even bigger," Brianna Johnson, Valmet Team Captain, said.
Just recently, the attendees of Valmet Roll Maintenance School enjoyed an outing to Topgolf Augusta. The occasion added some fun and games to the professional learning experience while continuing Valmet's partnership with Make-A-Wish®. The event was sweetened with doughnuts, as Topgolf generously donated $1 for every donut hole sale to support wishes.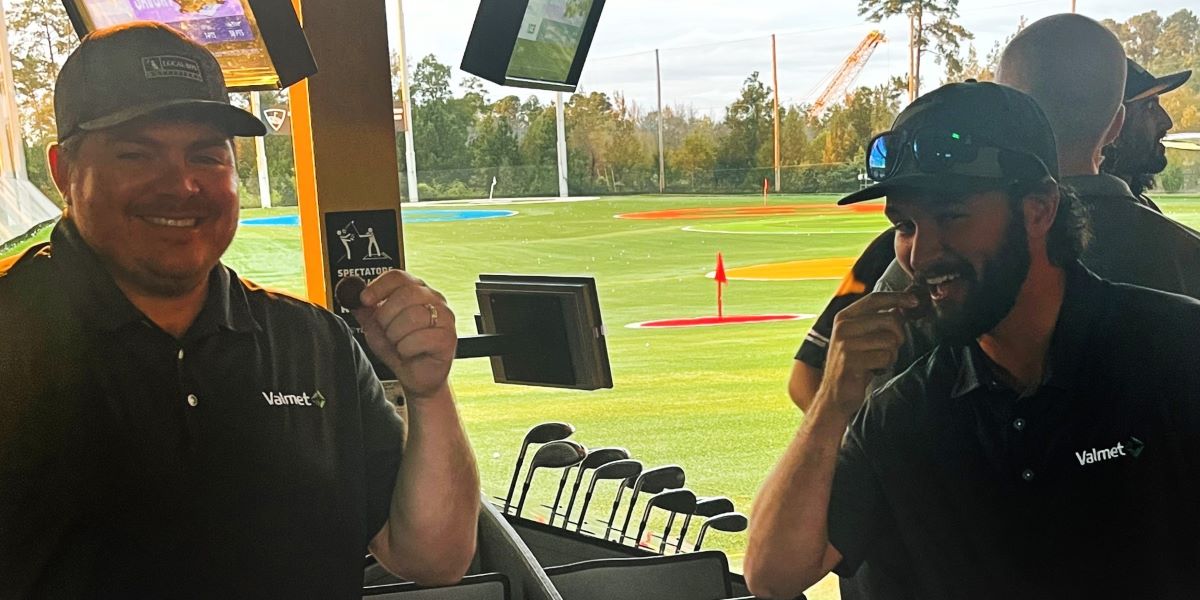 Donations have a life-changing effect
As mentioned earlier, Make-A-Wish grants wishes to children diagnosed with critical illnesses. One of those children is Zayden, who, at just two days old, was diagnosed with congenital heart disease. His condition has required him to undergo over 40 procedures and four open heart surgeries by the time he was eight.
Zayden's wish was to blast off into outer space, visit Saturn in a red rocket ship and meet a friendly alien named "Beebo". To fulfill a seemingly impossible wish, it became clear that VR (Virtual Reality) was the perfect way to make Zayden's wish come true. With the help of former NASA astronaut, Commander LeRoy Chiao and a community fondly named "Zayden's Squadron," he received expert astronaut training to prepare him for take-off.