Oct 10, 2023
Valmet hosted the second Beyond Circularity ecosystem event on September 27, 2023. The topic of the day was "Growing forward together." Beyond Circularity is Valmet's R&D program and ecosystem for transforming waste and emissions into valuable resources for sustainable growth and accelerating the green transition. The program is partly funded by Business Finland.
Turning the Beyond Circularity vision into action​
The day started with a joint session moderated by the talented Anna Ståhle. First, Valmet's Beyond Circularity program team gave an update on the program's status.
"At Valmet, we've been positively surprised by how much interest our program and ecosystem have generated. We're currently working on 18 joint projects funded by Business Finland or the EU with more than 130 partners in our ecosystem, which already exceeds our original partner-related target. I want to thank all the involved ecosystem partners and Valmeteers. We're growing forward together and cultivating promising results," says Janne Pynnönen, VP, R&D in Valmet.
"We're still welcoming more partners to innovate with us. If you want to join us to renew the industry and accelerate the green transition, visit our Beyond Circularity web page for more information," encourages Virpi Puhakka, Director, Ecosystem in Valmet.
The program has also progressed at a good speed internally at Valmet. "We have more than 60 internal R&D projects from all our business lines – great work from our Valmet colleagues!" says Viivi Villa-Nuottajärvi, Director of Valmet's internal Beyond Circularity program.
The stream leaders updated the participants about the status of their streams. You can read more about the streams and their ecosystem projects on the Beyond Circularity web page.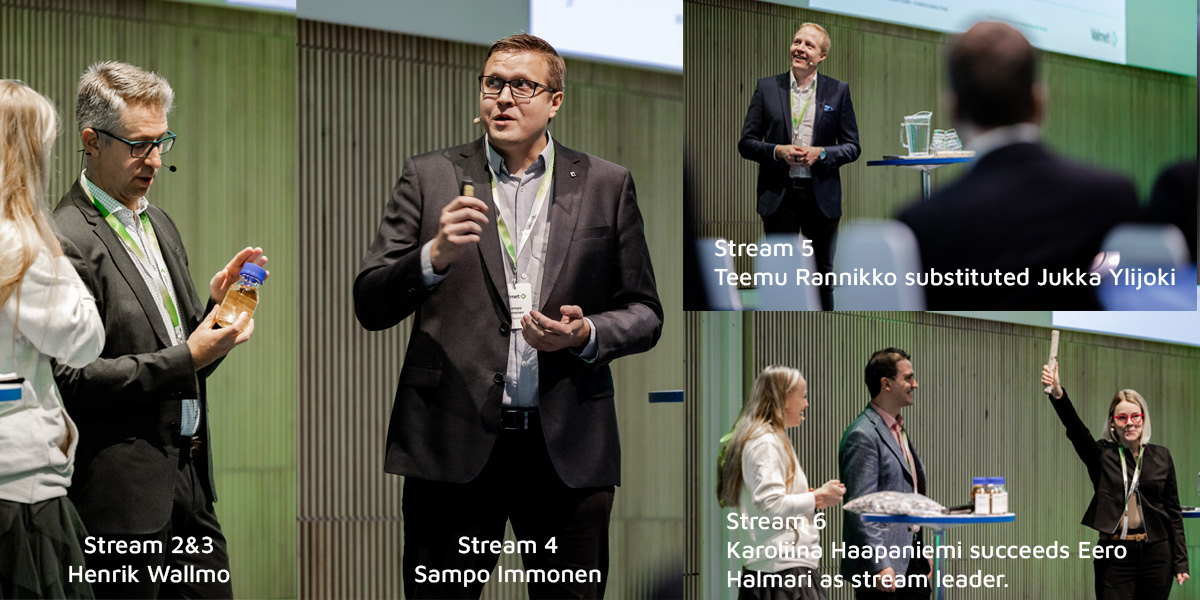 Cultivating ecosystem success​
After some networking, it was time to give the floor to the Beyond Circularity ecosystem. Tuuli Kaskinen, CEO of the Climate Leadership Coalition, gave an inspiring keynote speech: "Planet-positive business happens in ecosystems." She shared insights about Finland's Moonshots for Green Growth from CLC's research with the Boston Consulting Group. The report highlights Finland's five moonshots: net-positive living, bio-based products and materials, decarbonization technology and services, circular batteries and green metals, and green hydrogen-enabled solutions.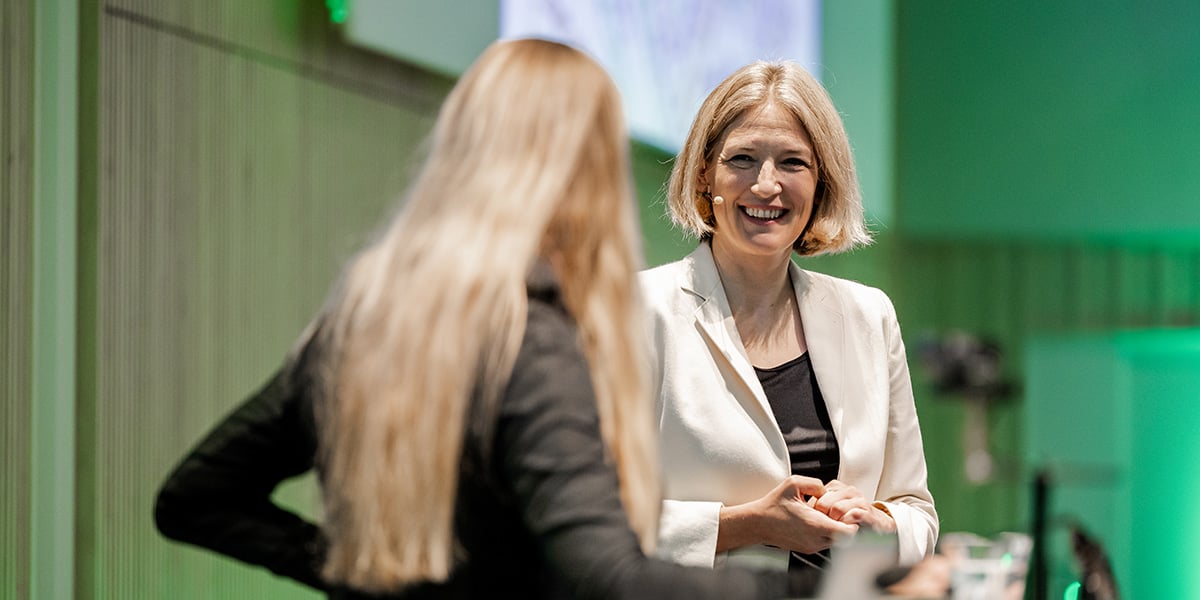 After the keynote, we had the pleasure of listening to our ecosystem partners, Juha Salmela from Spinnova, Teija Laitinen from Neste, Tanja Suni from CLIC Innovation and Henrikki Liimatainen from the University of Oulu, about how to succeed with ecosystems.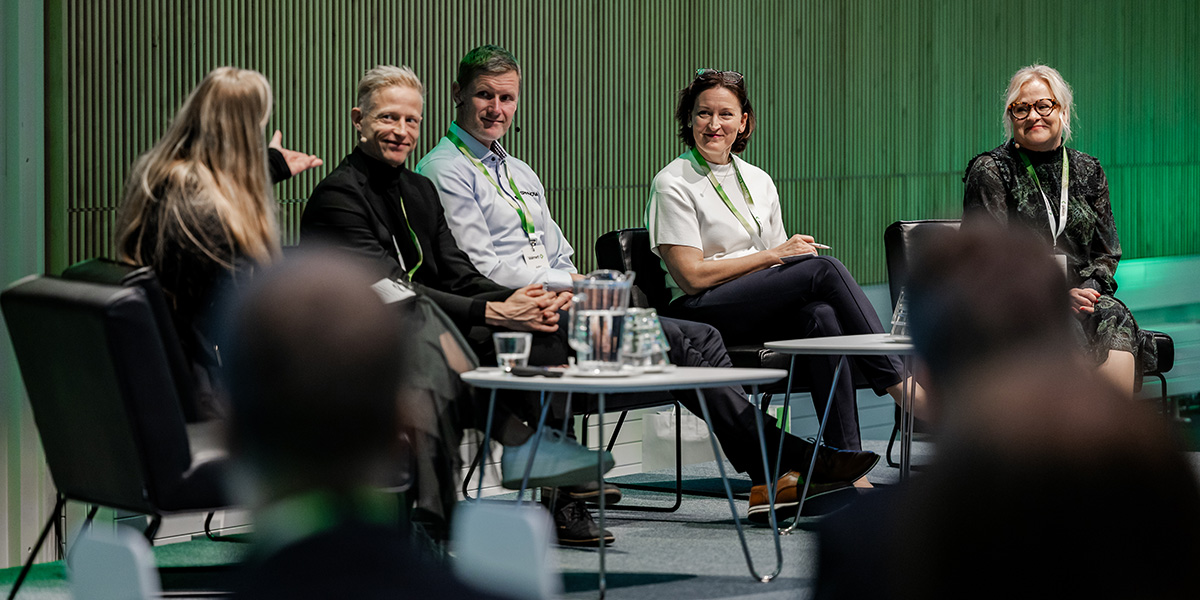 Uniting ecosystem forces – a call for collective action
In the afternoon, it was time to join forces in the workshops. Four parallel workshops targeted the acceleration of new ecosystem initiatives​:
Call for the preparation of an EU project​
Sustainable machine components​
Toward autonomous mills with industrial AI applications​
Eliminating waste throughout the value chain – how to achieve both green and profitable business​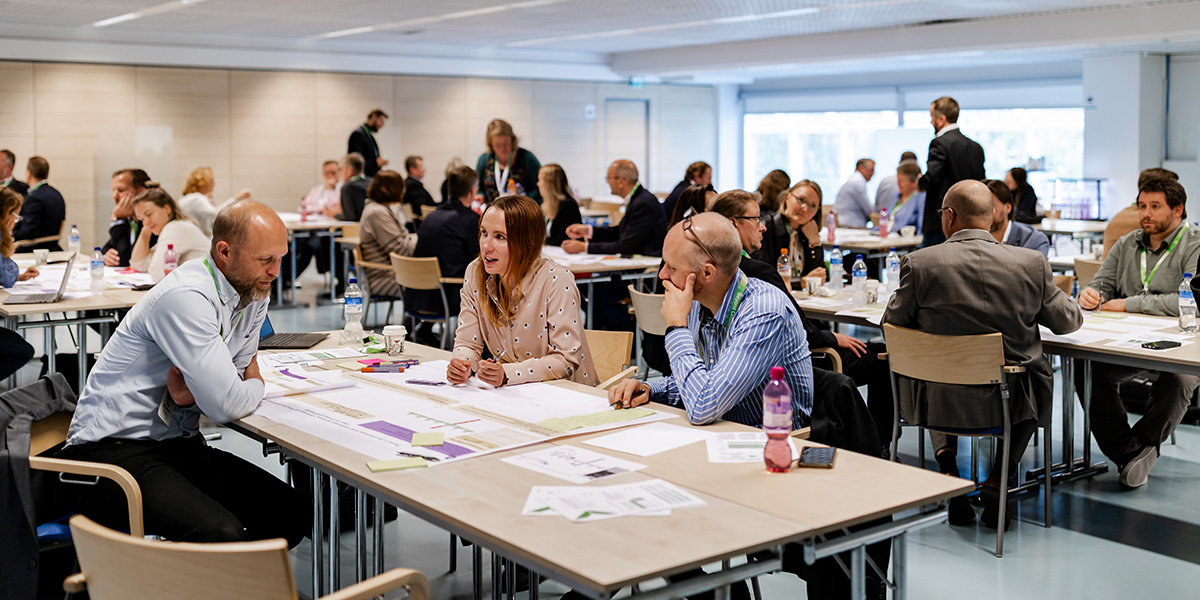 Jukka Borgman, Director, Technology Development in Valmet's Flow Control business, led the Sustainable Machine Components workshop: "Sustainable machine components is a new topic in the Beyond Circularity program, so we wanted to develop the scope and explore project possibilities together. We had a full house, and we co-created a list of related challenges and opportunities around three themes: remediation and substitution of harmful substances in machine components and material flows; regulatory insights and legislative changes; and navigating the environmental data landscape." He continues:
"The workshop was beneficial and productive, resulting in more detailed scoping for our substream. We also identified some early ideas about joint projects that we'll continue to work with. It was very pleasant to meet people from different organizations."
Watch the best moments of the second Valmet Beyond Circularity ecosystem event.
Growing forward together
"I was delighted with this event. It was great to see people discussing, networking and working together. We're facing and solving such complex challenges that it can't be done alone. Collaboration is needed, and today was an important step for the future," concludes Virpi Puhakka.
The feedback suggested the participants also valued the event:
I liked the event's atmosphere a lot. There was a good balance between serious business and more relaxed discussions. This was the first time I've participated in the Beyond Circularity events, but it definitely won't be the last.
The overall atmosphere was very warm, and the keynote lecture was really good.
A well-organized event with interesting content, a good location and good networking opportunities.