Nov 20, 2023
World Children's Day is celebrated on the 20th of November each year, marking the historic adoption of United Nations Convention on the Rights of the Child. The day promotes international togetherness among children, and reminds individuals, decision-makers, and businesses about the importance of improving children's welfare.
At Valmet, we believe that every child deserves a fair chance in life. On World Children's Day, we would like to highlight our global social responsibility program, that has promoted equal opportunities for wellbeing – especially for children – through several local projects this year. The projects were chosen through employee voting.
In Asia Pacific, Valmet cooperated with The Mirror Foundation to help three rural schools in Thailand's northern Chiang Rai province to have better learning and living conditions. The project focused on organizing clean water by installing water purifiers and improving toilet and shower facilities for safe sanitation and handwashing. In addition, learning possibilities were enhanced by repairing a deteriorated library at one of the schools.
"The East Asia Pacific region is home for more than one-quarter of the world´s children and many countries in the area are facing education challenges affecting millions of children. It is important for us as a global company to enhance children´s wellbeing and possibility to learning and show our responsibility towards local communities around the world," Petri Paukkunen, Area President, Asia-Pacific, says.
The renovation work was finalized in the spring, and the project's completion was celebrated together with the children in a special ceremony.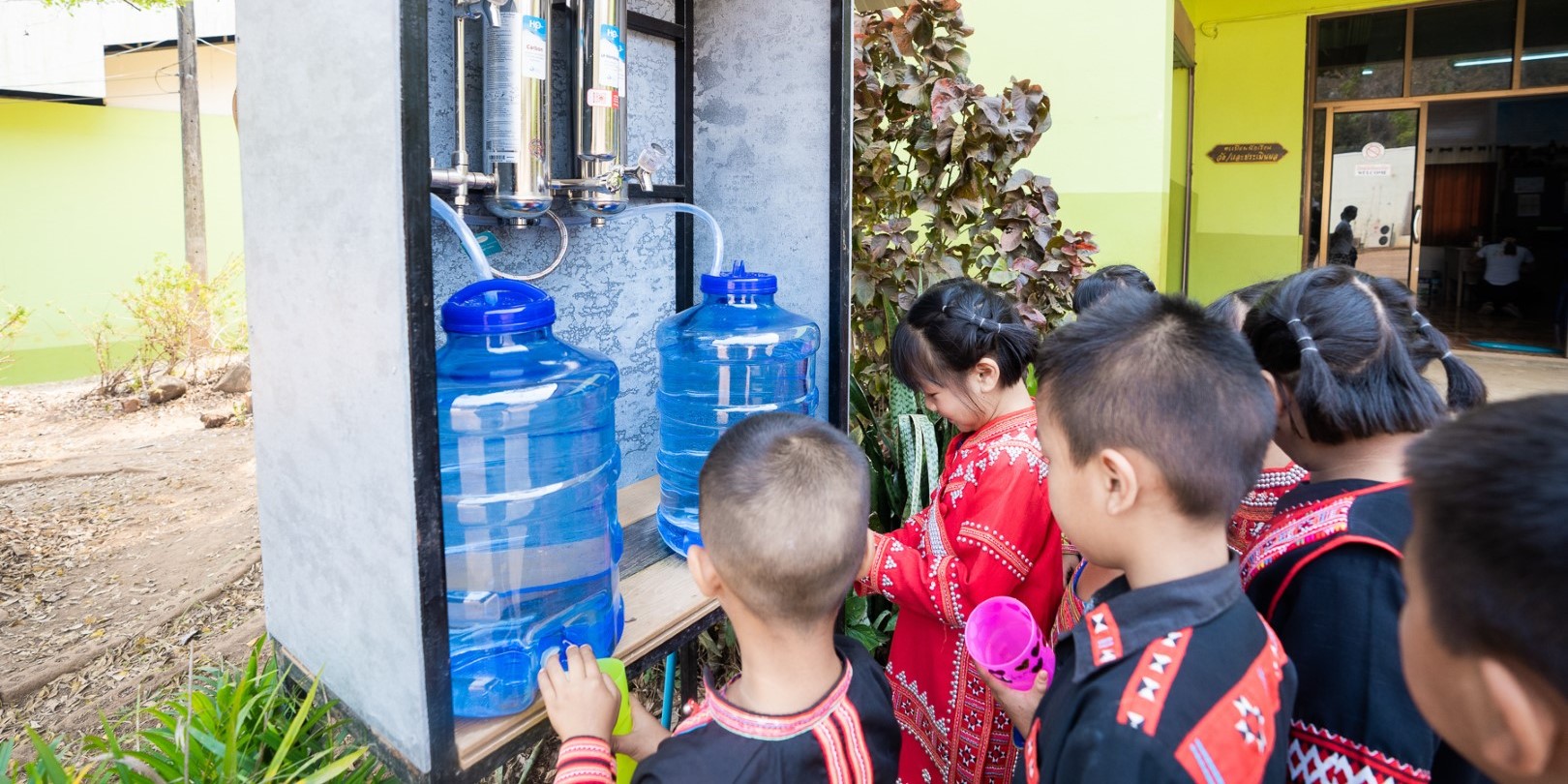 Improving social inclusion of children in Poland
In the EMEA area, Valmet supports Dąbrówka Orphanage located close to Valmet's office in Jelenia Góra, Poland. The orphanage has been operating since 1961 with the aim to educate and meet the necessary living, development, social, health and religious needs for the children living there. Currently, it provides a home for 42 children.
The orphanage finds it important to provide the children with a family-like and caring environment including the possibility to go to school, get the necessary health care and participate in free-time activities such as sports organized in the city. To support these targets, Valmet's donation was used for purchasing a new vehicle to the orphanage.
"For many of us, a car is just a means of transportation, but for Dąbrówka orphanage it makes a big difference. Among other things, it improves the children's possibility to participate in sports and other leisure activities – something that further improves the social inclusion and well-being of the children," Laura-Maria Saarinen, Director, Marketing and Communications, EMEA, says.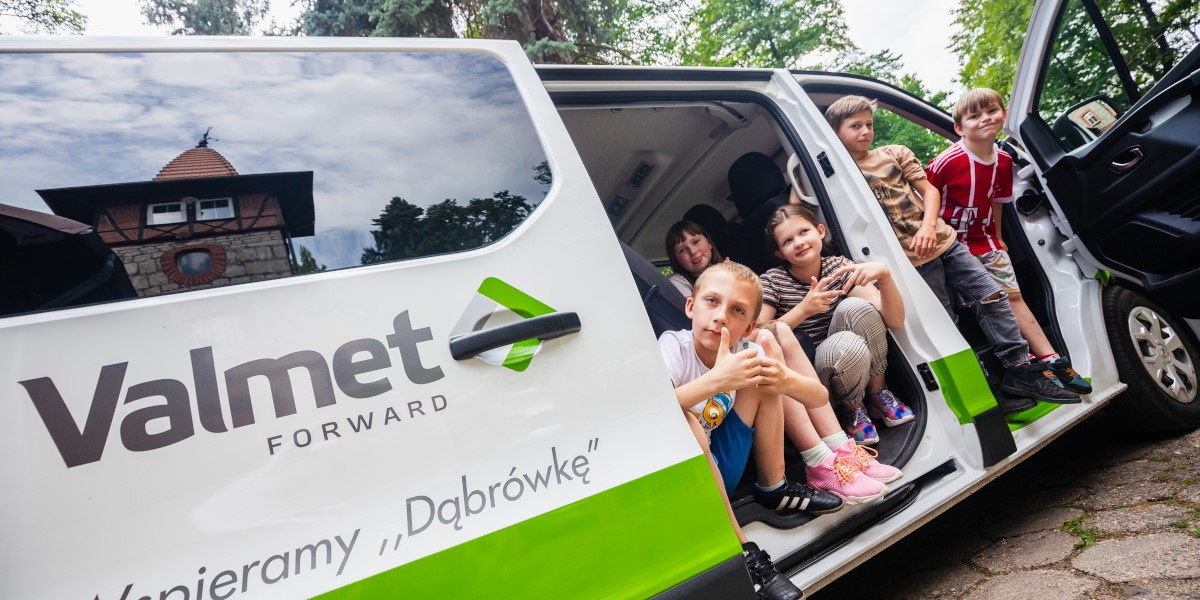 Making wishes come true for children with critical illnesses in North America
In North America, Valmet supports Make-A-Wish® Foundation, an organization that has been granting life-changing wishes for children diagnosed with critical illnesses for over 40 years. With Valmet's donation, more and more children in the USA, Canada and Mexico will receive their life-changing wish.
The Make-A-Wish® foundation's work builds on the thought that a wish can be the spark that helps children with critical illness believe that anything is possible. It gives children and their families hope, and the strength to fight harder against their illnesses.
"We are honored to give back to such a truly wonderful organization, knowing that our support of Make-A-Wish will be making a difference in the lives of children who need it the most," says Jukka Tiitinen, Area President, Valmet North America.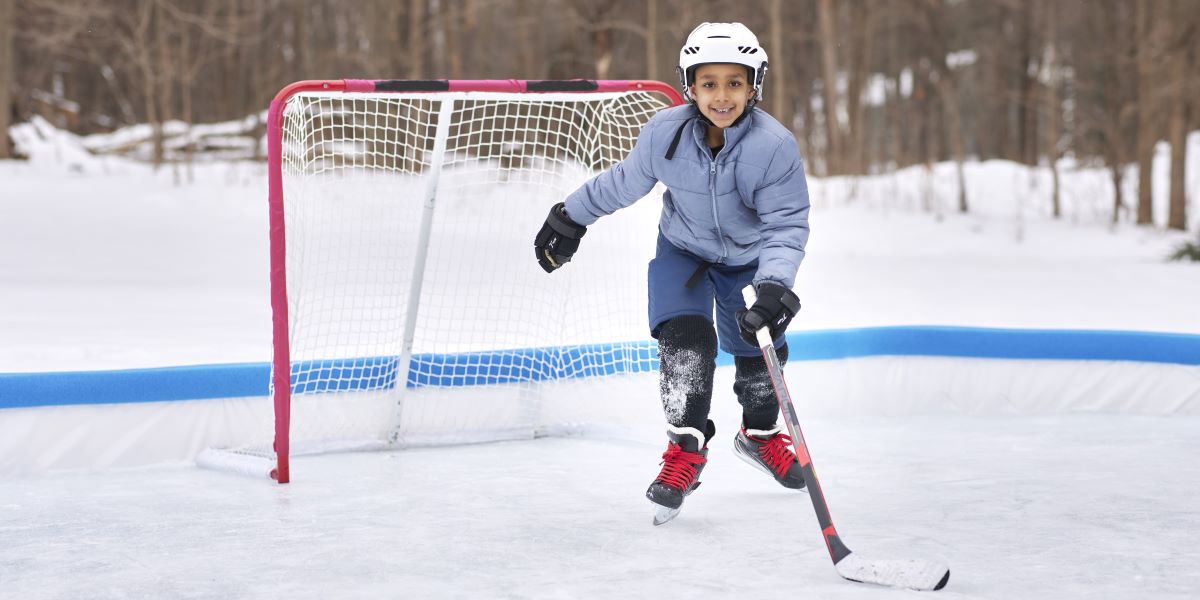 You can learn more about Valmet's global social responsibility program here.
To celebrate World Children's Day on November 20, 2023, we also prepared a video to share the highlights of the local projects in our social responsibility program, that improve children's well-being around the world. Enjoy!