Roll maintenance services for tissue machines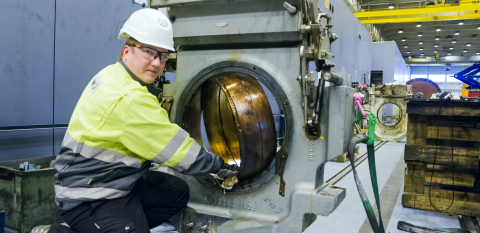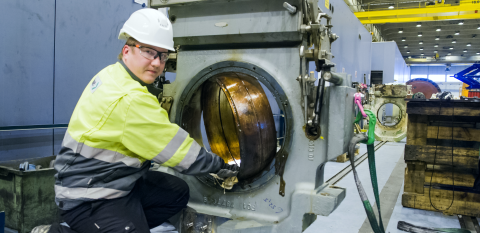 Roll maintenance services ensure your tissue machine keep running smoothly
The basic scope of the maintenance work is to ensure rolls are in acceptable condition, saving on long-term maintenance costs.
Preventive maintenance measures ensure your roll is in operational condition. A scheduled maintenance service plan guarantees the quality level of the end-product and machine runnability for 1- 2 years. From receiving to delivery, our specialists can guide you through maintenance processes and selecting spare parts that will be optimal for your tissue machine.
Maintenance services available for different roll types:
With Valmet's extensive know-how and state-of-the-art 3D roll grinding technology, you can achieve even more. This helps reduce vibration levels, lengthen roll regrinding and maintenance intervals, maximize roll cover lifetime, and improve end-product quality.