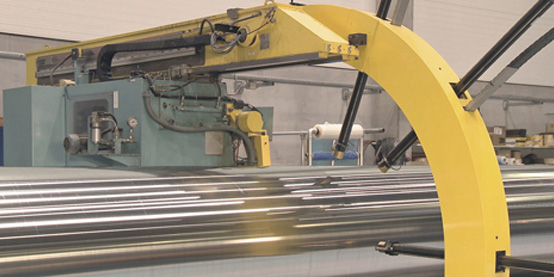 Roll grinding services for tissue machines
Longer running times for rolls and cylinders
Valmet's roll grinding services provide precise profile and roundness shapes for roll and cylinder surfaces for tissue making processes. Maximizing the roll grinding precision means extended roll running times and minimal vibration.
Accurate Valmet 3D roll grinding
At Valmet, grinding targets are customized according to each customer's specific requirements using advanced 3D measurement technology. Whenever possible, Valmet grinds the rolls with their roll bearings on the roll axis. This allows 3D measurement of the roll in its actual running condition.
Valmet's 3D measurement system is capable of measuring the precise roundness profile of a roll. Connecting it to a grinding head with 3D compensation allows almost perfect roundness to be achieved.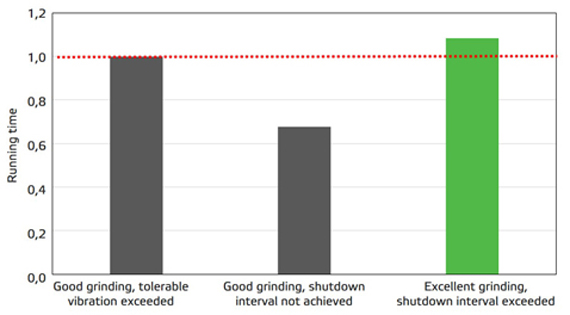 Exceeding our customer's requirements
For our customers, a professional grinding service means reliable runs and cost-effective production. Knowledge and experience of Valmet's local grinding operators combined with our sophisticated equipment and truly precise 3D grinding methods enable us to continuously exceed our customers' requirements.
Roll grinding services close to you
In order to achieve strict dimensional tolerances and surface finish requirements, Valmet's roll service centers round the world utilize the latest equipment and up-to-date expertise. With more than 50 advanced grinding machines, we can meet the specific needs of our customers and transform our global expertise into local competence. Continuous development in grinding technology leads to better roll cover performance and extended running times.
Online support for optimized grinding quality
With remote access to all our grinding machines, Valmet's specialists are able to perform grinding analyses and give on-time support to our grinding operators. This allows grinding quality to be optimized, wherever the service is taking place.