Roll types for pulp drying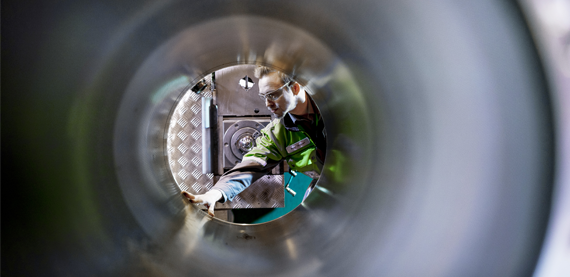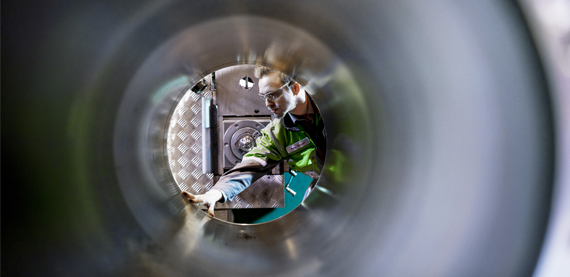 Latest roll technology innovations for optimal performance
Suction rolls
Suction rolls provide high performance on all types of pulp drying machines. Aside from rolls for Valmet machinery, we can also offer appropriate spare rolls for a number of other makes. Many of our latest roll technology innovations can be adapted into spare rolls that are compatible with existing rolls. This is an easy and cost-effective way to improve suction roll performance.
Spare suction roll shells
Suction roll shells are made of the highest quality Duplex stainless steel shell blanks manufactured through a plate hot rolling or centrifugal casting process. Precision drilling ensures extremely accurate hole positioning and superior hole surface smoothness.
Services for suction rolls include: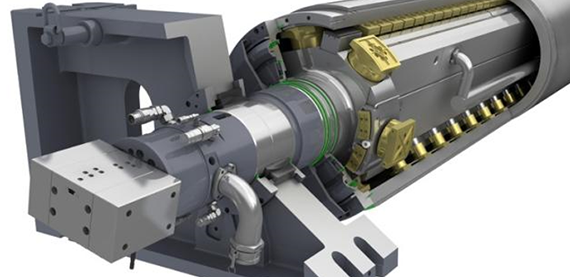 Deflection-compensated rolls
Deflection-compensated rolls provide reliable and stable operation. These rolls are key elements for high efficient pressing and dewatering.
Valmet SymZL Shoe Press Rolls
Valmet SymBelt Shoe Press Rolls
Services for deflection-compensated rolls include:
Shoe type roll maintenance/ reconditioning with inspection given review of the latest status and findings from roll condition.
Proposal to improve performance with upgrades.
Heavy rolls
Heavy rolls offer a reliable, well-performing and durable roll option for all machines: cast iron press rolls
Production consumables for cast iron rolls include:
Roll covers
Doctor blades
Tube rolls
Well-performing tube rolls are essential for machine runnability. High reliability and easy repairability in case of accidents are also important requirements for these rolls. Valmet's tube rolls with optional quick change heads were developed to meet these specific demands.
Read more about Spreader rolls
keyboard_arrow_leftBACK
{{currentHeading}}
keyboard_arrow_right
{{productForm.Name}} {{"("+productForm.Size+")"}}
| | | NAME | TYPE | LANGUAGE | FILE | |
| --- | --- | --- | --- | --- | --- | --- |
| | {{file.MaterialIcon}} | {{file.Title}} | {{file.MaterialType}} | {{lang(file.Language)}} | get_app{{file.ContentSize === 0 || file.Title == null ? "" : filterSize(file.ContentSize) + " MB"}} | |