Mar 1, 2021
Metsä Board Joutseno BCTMP mill aims for high operational reliability. In addition to replacing their aging twin wire press rolls, they have selected one partner for everything: rolls, covers and services.
Joutseno BCTMP mill produces approximately 330,000 tonnes a year of bleached chemi-thermomechanical pulp for Metsä Board's own mills in Finland. The mill facilitates two refinery lines, and peroxide bleaching and flash drying plants. In recent years, the aging twin wire press rolls at the bleach plant and just before the flash drying have posed challenges for the plant's availability.
Our expectations of Valmet focus on the lifecycle management and availability of our twin wire presses"
Toni Tahvanainen, VP, Joutseno BCTMP
"In this process phase we greatly increase the dryness and take everything out of the machine," says Juha Luukas, Production Manager at Joutseno. "So we need to maintain high operational reliability and avoid unplanned roll changes in the middle of production. When roll damage started to disrupt production, it was time for us to invest, not just in new technology, but in a partner who would share our reliability goals now – and in the future," Luukas explains. "This was when Valmet stepped into the picture."
Together toward the performance goals
"Valmet was able to offer everything from reliable technology to a Roll Service Agreement from a single source, and we decided to seize the opportunity," Luukas continues.
"Valmet was chosen with performance goals in mind. Having one partner in charge of service, storage and roll coating makes our life easier. Valmet plays a major role in large shutdowns: Planning, performing and making observations, while we concentrate our own resources on tasks undertaken during the machine run," Mika Nieminen, Operating Manager, says.
The mill's vision for the agreement is clear: "First, we expect to fully eliminate roll damage thanks to reliable new roll technology and the regular service executed by a world-class supplier. Second, we bank on achieving increased forming fabric life and longer change intervals. Third, running our machines optimally also saves energy," Luukas says. "It's like two companies communicating together, using the world's best knowledge of rolls, accessible to us through Valmet. That's what we believe in."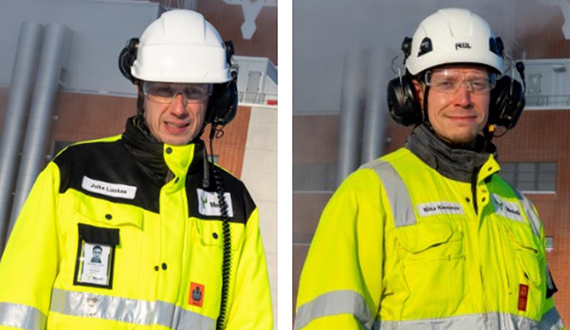 Valmet Asset Manager: One place for all information
The mill has acquired Valmet's Asset Manager one of Valmet's Industrial Internet applications to ensure a common place to keep all roll-related information. "We have four machines, each consisting of 16 rolls. With its seamless history and maintenance data, Asset Manager enables us to monitor and share the running times, service histories and current locations of each roll," Luukas observes. "As such, it provides us with an excellent tool for our everyday work, and we plan to expand it to fabrics and refiner segments in the future."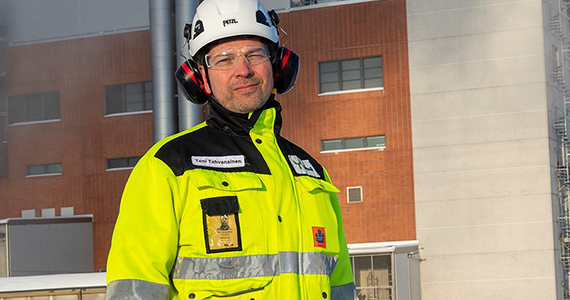 Fit for purpose
Twin wire press rolls in the two-stage peroxide bleach plant need to withstand high nip loads, corrosive attacks of aggressive process chemicals and moisture, as well as constant temperature changes.
"To keep up with our reliability goals, we needed rolls that could withstand this plant's thermo-chemical circumstances," Nieminen states. "Valmet was able to provide spare rolls with a new but proven stainless steel construction. After 19 months, they're running just like they should – without any issues," he says enthusiastically. "Our goal was to enhance operational reliability – and it seems these rolls are fit for purpose.
"As for the roll changes that used to be a challenge due to the instability of the old rolls, there's now a professional team that has changed thousands of rolls all over the world, so safety is part of the equation," Luukas adds.

Promising results with polyurethane covers
Valmet Press Roll Cover PE polyurethane roll cover has been in use since last summer, and the mill reports positive news of its impact on wire life. "Covers used in the last twin wire press nip rolls with the highest linear load of 220–250 kN/m typically have problems with fast wearing, which shortens both the cover and the wire life. And the previously used rubber covers needed on-site grinding on the cover edge area during every wire change shutdown. Valmet polyurethane covers have positively impacted wire life, which is now 20 to 30 percent longer than with the previous covers," Nieminen spells out.