OptiCoat Layer - coater with multilayer curtain application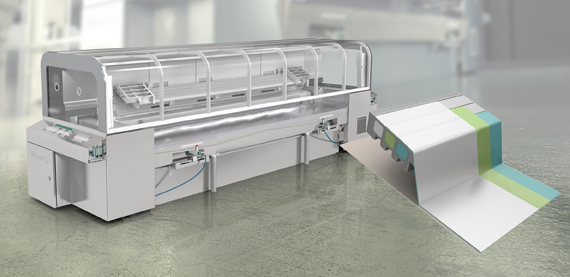 The OptiCoat Layer multilayer curtain coater applies extremely thin – or thick - and uniform layers simultaneously all within one, compact coating station. It is equally suitable for both board and paper machines, regardless of their speeds and widths. The multilayer concept offers several advantages over single-layer curtain coating and other conventional coating methods.
Main features:
Flexible multilayer coating for thin functional layers
Curtain coating slide die has an expandable design, which gives a possibility to upgrade the coating station by adding coating layers. The ability to coat both very thin and thick coating layers gives a possibility for a wide end product assortment. The fierce competition forces paper and board producers to rethink their processes and products. With its numerous features, OptiCoat Layer brings a number of grade development possibilities.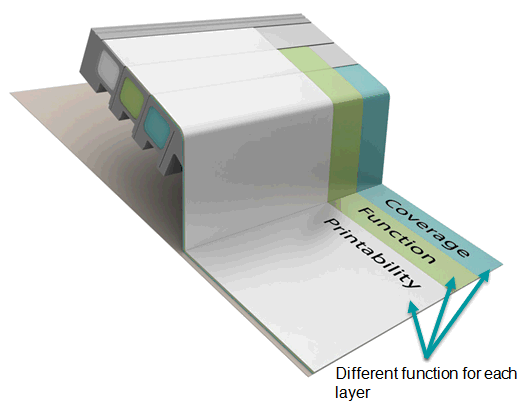 Excellent coverage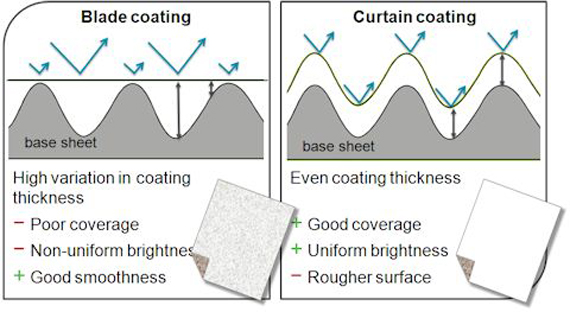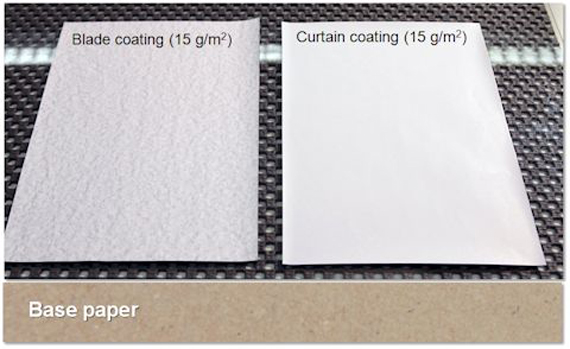 One of the most interesting ways to use curtain coating is to first apply a blade coating layer, the the curtain coating in the middle, and again a blade coating layer. This brings out the best features of both coating methods. The uniform coating layers and good coverage of curtain coating combined with the smooth surface of blade coating gives excellent results. Furthermore, the profiles are stable and even in curtain coating.
Superior runnability and easy to use
Well-functioning air removal and fully sheltered coating process gives even and stable curtain coating. Excellent runnability and efficiency are the results from contactless coating method.
Low investment and operating cost
Because of the curtain coating method, the base paper can be produced with less or completely without white fibers. Each coating layer can be adjusted to desired function and cost. This enables the optimizing of the base paper and coating layer to reach the most cost-effective solution. There are no coating color losses because of the dry-edge running mode and careful recovery of the coating color. OptiCoat Layer curtain coating station is very compact in size and can easily be fitted in most paper or board machines.