OptiCoat Jet blade coater with jet application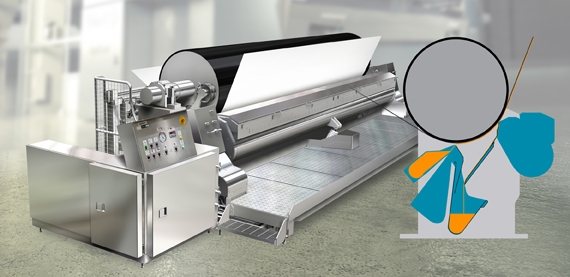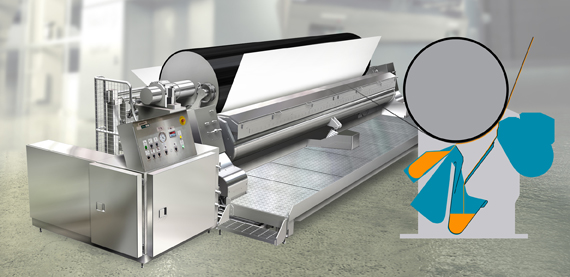 OptiCoat Jet coating provides very uniform and skipfree coating quality. A surplus coating layer is applied to paperboard surface with jet nozzles. The impingement pressure is maximized with closed nozzle geometry. The excess coating is scraped away by metering blade and returned on a return plate to the color collection pan. The desired coatweight is achieved by adjusting the angle or pressure of the blade. Blade coating gives the best possible surface smoothness compared to any other coating method.
OptiCoat Jet provides:
Excellent runnability
Jet application is contactless resulting less breaks. Runnability is also improved because of a smaller doctor blade load compared to other application methods. Jet application also has excellent efficiency even at very high speeds.
Uniform coating quality
OptiCoat Jet produces high quality coating on paper and board in both cross and machine direction. High quality backing roll is one of the reasons for reduced MD coatweight variation. Skipfree coating is a result of a very effective de-aeration in color circulation. The application method and cross direction control capabilities are important for uniform application and excellent CD profiles.
Easy to adjust, operate and maintain
Because of a wide operating window, coating quality is easily maintained high when speeding up the machine. The wide window and operator friendly automation facilitate finding the correct parameters for each paper or board grade. Clean coating process and easy wash-up speed up the maintaining operations.