"Gaining a competiti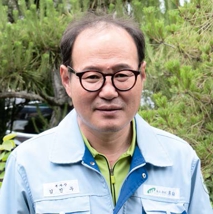 ve edge requires a creative mindset. Adopting new technologies first is a brave move that can help to differentiate your product in the marketplace. But being first does not last forever. That's why you have to find a better way forward every day." That is what Jin Doo Kim, Vice President of South Korea's Dong Il Paper believes.
Small, but smart
Dong Il's strategy for survival is to adopt new technologies and make continuous small improvements all the time. "My point of view is simple: if you want to stay alive in the market in the future you have to differentiate," explains Jin Doo Kim, Vice President of South Korea's Dong Il Paper. "Our company can't rely on big capital, so we have to be smarter. Talking is easy, but making a difference in the world requires hard work. I want to encourage our people to look for new things."
Long-lasting cooperation
One project Dong Il took on was to invest in Valmet's advanced headbox technology. PM 1 in Wolsan started up after a wet end rebuild in January 2014. Valmet's delivery covered the key components: an innovative new two-layer headbox and vacuum-assisted forming board for middle ply. Dong Il had plenty of confidence to go ahead with the rebuild, as the new type of headbox was not the first new piece of technology they had adopted. Dong Il and Valmet have been cooperating for more than a decade already, which has helped Dong Il establish a competitive edge in the Korean market.
New aqua layering technology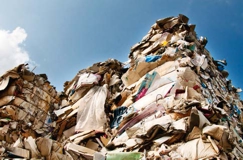 "We are lucky to have demanding customers that want to get better-quality linerboard" Kim explains. "But using old corrugated containers as raw material naturally involves variations in quality. We want to eliminate variations from the end product as much as we can. To solve this challenge we realized we needed something totally new. Otherwise we would be just increasing our costs by using better fiber, more expensive chemistry, or more refining and thus more energy consumption."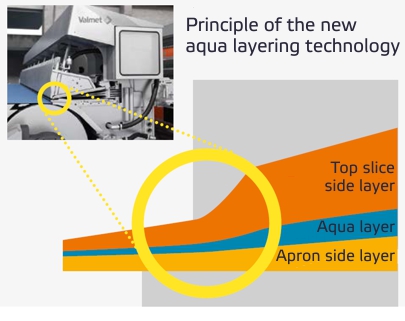 The answer was Valmet's OptiFlo Fourdrinier headbox, featuring new aqua layering technology. This novel solution provides excellent layer coverage, excellent CD profiles and excellent formation with no streaks or tiger stripes. Aqua layering technology guarantees layer coverage with a thin water layer as a headbox wedge that stabilizes the layers. The new layering technology also enables more efficient wet end starch application: starch can be fed between the layers. This provides a chemically optimal feeding point for active starch interaction and improved end product strength.
Power of cooperation
"We at Dong Il believe that working together with Valmet has increased our people's skills. Even I have grown and learned!" Kim laughs. "Valmet always has the right people with a deep understanding to resolve any issues with paper technology." Jin Doo Kim explains that over the years the mill has made quite a big technological leap.
They started by buying a small machine running at 400 m/min and set the target of getting it to run at 800 m/min with Valmet's help. "I don't think anyone in the Korean market thought this would end well. They all believed that the investment was too big and the target was impossible," Kim says. "Just two weeks after start-up we reached 800 m/min, and have been continuously modifying the machine so that now it's running at 1,100 m/min. The production has grown from 350 tonnes per day to 1,300 tonnes per day. This is what we can achieve when we are supported by Valmet. We have developed a certain confidence in each other. If we are working on a project with Valmet, we have no doubts."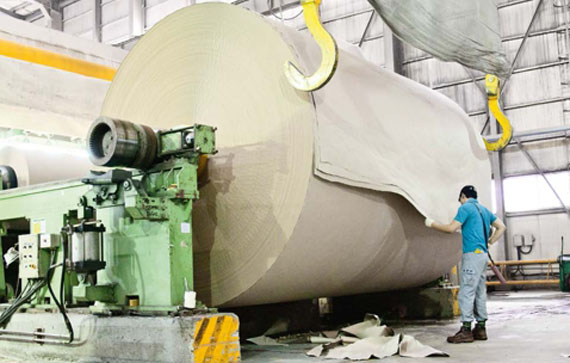 Creating a brighter future
Going forward is a core value at Dong Il. "I really do my best to prepare for the future. We're currently number one in Korea, but we keep on moving forward," Kim explains. "It is important to build a view for the future, without hesitation."
To learn more about the OptiFlo Fourdrinier headbox or other headbox issues, contact your Valmet representative.