Forming roll covers for tissue making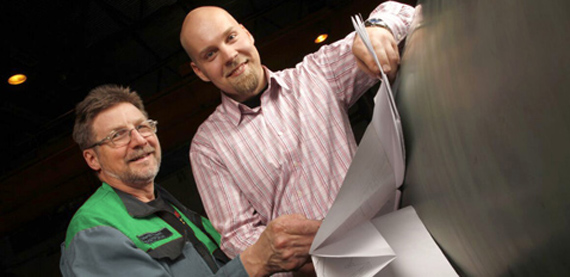 Improved reliability with forming roll covers
Roll covers operate in a wet, corrosive environment in the forming section of tissue machines. The frequency of roll rotation is extremely high as the small rolls have to carry fabrics to reach the desired machine speed.
Demands for wear and corrosion resistance, cleanliness for long run times, and the best possible runnability have all been taken into account in the design of Valmet's roll covers for forming section applications. Our range of covers all deliver years of reliable performance along with product expertise throughout the lifespan of the roll cover.
Various roll cover materials for tissue making
Valmet offers a variety of roll covers for your forming section, providing the properties you need to meet your high-quality tissue production targets. We have developed unsurpassed rubber compounds and composite covers as well as ultra-wear-resistant hard coatings for challenging conditions and demanding positions in all forming phases.
Roll cover application tool
Find optimal roll covers for every tissue-making process

Click the image above to use Valmet's roll cover application tool for tissue machines to find the right covers for your forming section applications