Reel drum covers for tissue making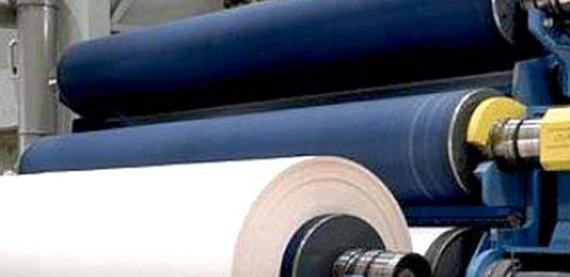 Valmet's reeling solutions include high-precision manufactured roll covers and coatings ensuring excellent runnability and wear resistance in the reeling process. Whether your tissue is light or heavy, Valmet has the ideal roll cover for your reel spool and reel drum.
High production levels and excellent product quality can be achieved using a roll cover flexible enough to maintain good reel build-up yet durable enough to tolerate high speeds and profile variations. Valmet's flexible roll covers and hard coatings for reeling give you longer running times and maintenance intervals for trouble-free production of high-quality tissue.
Minimize markings and reeling broke with the flexible Valmet Reel Drum Cover RS
Sensitive tissue grades may require a compliant cover on the reel drum to eliminate air and crepe wrinkles, corrugation and markings on the web. Valmet's special soft roll cover Valmet Reel Drum Cover RS is perfectly resilient and flexible for these needs, minimizing tissue marking and eliminating reeling broke. ReelSeal is available with different surface structures based on rubber or polyurethane to meet a variety of needs.
Roll cover application tool
Find optimal roll covers for every tissue-making process

Click the image above to use Valmet's roll cover application tool for tissue machines to find the right covers for your reeling applications