Combi screening – two screens in one compact machine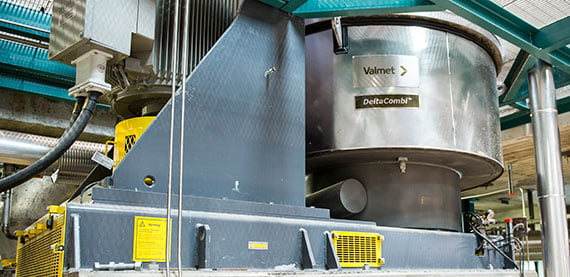 DeltaCombi™ is coarse screening and fine screening in a single housing. The machine is equipped with only one drive, which means easier and time-saving operation.
Combi screening reduces the number of machines installed in the mill. This means lower installation costs. Due to its compact design DeltaCombi™ is also the ultimate space-saver.
Advantages of combi screening with DeltaCombi™
DeltaScreen™ and DeltaKnotter™ in one single machine.
Can handle pulp consistencies up to 5%
Excellent knot and shive removal efficiency
Unique stator design and unique adjustable rotor-screen bottom seal