Flexibility for the future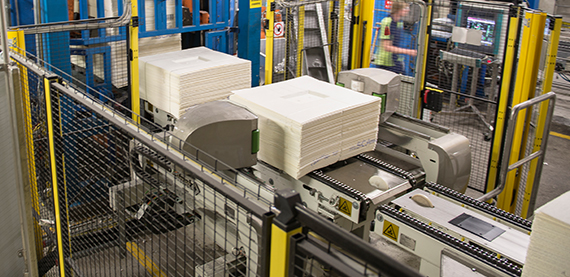 To meet increasing product requirements and enhance safety, SCA Ortviken paper mill in Sweden installed a RoboCoiler pulp bale dewiring machine. The results have been excellent from several key perspectives. With a flexible process and improved working environment, the mill is ready for the future.
The production of publication paper in the highest quality segments is increasing at the Ortviken paper mill and with this comes a rising demand for kraft pulp. The existing pulp bale dewiring machines could not handle the capacity, and reliability did not fulfil requirements either. The solution was a RoboCoiler dewiring machine from Valmet.
A new safety system, which introduced a totally new method for lockouts at the mill, was included in the machine delivery. The system includes fences, light bars and magnetic gates, which automatically stop the machine before operators can enter and do anything near, or on, the machine.
For operators, the installation has primarily meant a reduction in manual dewiring of bales. The dewiring rate is over 98.5% and availability is more than 99% (excluding planned stops). "The old dewiring machine missed quite a few strings, so there was a lot of manual work. Sure, the new machine sometimes misses, but it's only a fraction compared to before. In addition, we have far better control via the modern displays. If there is a problem somewhere, we can see what has happened and where," says Anders Mattsson, Maintenance Engineer at Ortviken.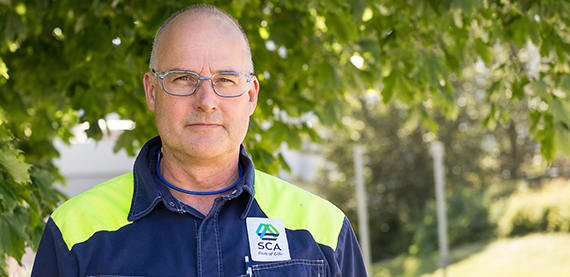 "The biggest gain in terms of safety is that we do not have so many disruptions. It's usually when someone goes in and has to lift or carry out maintenance that accidents happen. Now there is less maintenance and even the noise level is better," Mattsson continues.
Fast and smooth installation
In early January 2016, one of the two existing dewiring machines was removed from the line. It was an old machine that did not work anymore. Production could then continue using the other machine. The assembly of the new dewiring machine with associated conveyors started in late January. "The installation was fast and smooth, and since starting up, the machine has run without interruption. Extremely low maintenance has been required. Certainly, we have lubricated a chain and so on, but nothing has broken. When the new machine was in operation, we also had time to disassemble and refurbish the existing dewiring machine."
On February 16, 2016, SCA approved the test run and the installation was taken over. The final approval was obtained in mid-June. The capacity is now 1,600 bales per day, i.e. 67 bales per hour.
"As for spare parts, we have chosen not to have any in stock, because Valmet is so close to us. We have checked that the parts we may need are available at Valmet and can simply pick them up when needed. However, so far we have not needed any spare parts at all," Mattsson says.
Cooperation towards common goals
Throughout the project there has been an open dialogue in which ideas have been shared, enabling the best possible solutions to be achieved. For example, the performance test initially planned to run for five days was changed to ten half-days. Consequently, the work could be done during the daytime, which suited everyone involved in the project.
"Both we and the customer have had the same goals throughout the project and that has felt really good. This is a reference that we are proud to display," says Project Manager Pelle Johansson from Valmet.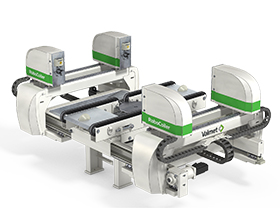 RoboCoiler – for fast and safe dewiring
RoboCoiler is a fast and cost-efficient dewiring solution for single bales. The fully automatic, high-capacity machine removes all wire configurations at rates of up to 140 bales/h.
• Cuts all wire configurations
• Fastest dewiring solution
• Safe wire handling
• Quick installation and start up
• To cover the full range of capacity needs, a low-capacity version is also available, like the one at Ortviken, which has a design capacity of 75 bales/h.
Learn more about the RoboCoiler on www.valmet.com/robocoiler