Screw pressing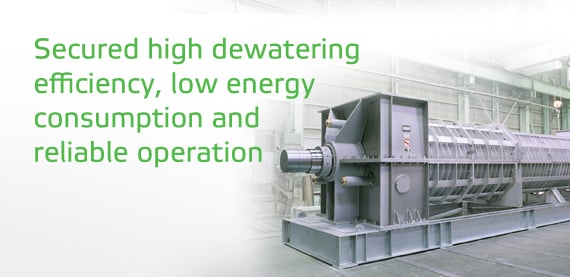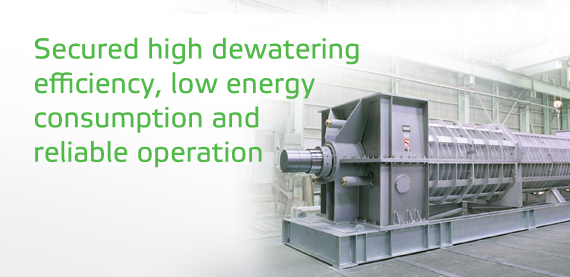 Screw pressing applications cover various thickening process needs from sludge dewatering and reject handling to stock thickening.
Pulp thickening
Screw presses are suitable for thickening a wide range of pulps. The design of the press is based on extensive experience of multiple applications in pulp and paper production and other industries. These proven presses provide high dewatering efficiency, low energy consumption, reliable operation and a long operational life with minimal maintenance.
Coarse rejects thickening
Screw presses can handle small and large quantities of various coarse rejects from the OCC line such as pulping and coarse screening rejects. These applications require a thickening press with a very rigid design. Coarse reject presses are designed for extremely heavy-duty operation and feature a protected safety coupling to avoid screw flight or screen plate damage. This solution ensures reliable processing with high availability in demanding applications.
Sludge thickening
A typical sludge thickening system is used for fine rejects from screening and cleaning. The system includes a flocculation tank, rotary screen thickener and screw press. Sludge is fed at low consistency to the thickening system from a collection tank. When required, polymer is added to the sludge immediately prior to the flocculation tank. The pre-thickened sludge is then fed to the sludge press for final thickening up to a consistency of 50 to 60 percent.
Key benefits
Wide inlet consistency range
Low filtrate solids content
Long maintenance intervals