Remote services and support by leading industry experts
Valmet Performance Centers
Valmet Performance Center is a remote service provided by industry and data experts. Valmet Performance Center is expertise combined with data, available to you anytime, anywhere. Through Valmet Performance Center you have access to our network of experts: you get support and guidance without delay from our specialists who have a deep and broad understanding of machinery, processes, and automation. We perform advanced analysis with your data so that you together with our experts can discover your plant's or mill's full potential.
Valmet Performance Center builds a dialogue between your data and our experts
Whether your industry is energy, pulp, board, paper or tissue, Valmet Performance Centers have specialized experts within your field. To guarantee you get service when you need it and how you need it, we have expanded our Performance Center operations to China, North America, and South America. Through a secured data connection between your mill or plant and Valmet Performance Center, you are connected to our worldwide network of experts. You can utilize our network in several languages, in all time zones. Our experts are always within your reach.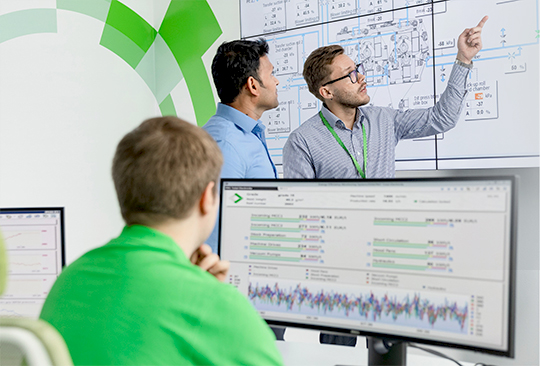 Remote expert service when you need it, how you need it
Your targets are our targets. The remote services by Valmet Performance Center can focus on process optimization to enhance energy and raw material efficiency, quality, and throughput. We can also monitor the equipment or systems like Operational Technology network to increase their uptime and performance. In addition, Valmet Performance Center supports you in finding the root cause of your problem, to quickly get your processes back on track. If you face a challenge, you can count on the support from our experts when you need it and how you need it. Our aim is to be proactive and responsive so you can concentrate on what you do best.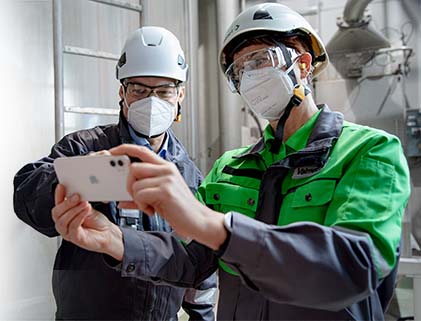 Solving, supporting, and optimizing your performance through an expert organization - remotely and locally
The success of Valmet Performance Centers lies in the fact that one person cannot know everything, but together we are wise. Valmet has created an expert organization where the main goal is to quickly connect the right expert to the identified issue. The expert's intent it is to empower your personnel, so that challenges can be solved through collaboration. When needed, our local field service experts can visit your plant or mill, and also they have the support ofof our global expert community. The way we have structured this expert organization, in combination with modern tools and data, allow for knowledge sharing, collaboration and quick problem solving.