Valmet Performance Centers
Performance Centers make Valmet's expertise easily available for customers through remote connections and tools. Valmet's specialists have a deep understanding of machinery, processes and automation. By bringing all this expertise and experience together and accessible through a Performance Center, Valmet can offer the needed help and guidance to its customers without delay – and more broadly than before.
Through a Performance Center you have easy access to the expertise needed. Remote tools bring our expert network close to you with a secured data connection to your mill or plant.
The services we deliver through a Performance Center include:
Continuous remote monitoring, controls fine tuning and optimization.
On-demand expert remote support
Data discovery and big data analysis services based on agreed targets, e.g. for defining root causes for process variations
Typically, customers utilize the services of a Performance Center after new machine installations or through Service Agreements. Five newly established Performance Centers offer extensive support for pulp, paper and board, tissue and energy customers.
For more information, please contact your local service expert or sales contact.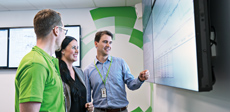 Valmet Performance Centers are an easy-access channel for customers to Industrial Internet applications and remote services.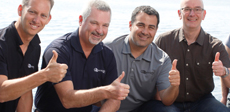 Greenpac Mill turned their paper machine data into a valuable asset and use it to prevent production losses with Valmet's Industrial Internet applications. With the help of Performance Center experts, they predict machinery failures and avoid unplanned shutdowns.