Hydrotreating and hydrocracking
Improving reliability and productivity of your process
Global demand for gasoline and gas oil has motivated refiners to convert as much heavy feedstock into light clean fuel as possible. Efficiencies in the hydrocracking process are the key to boosting profit margin and, when done right, can become a source of continued competitive advantage.
Reliable valves and services for hydrocracking
Hydrocracking is tough business. The process is characterized by extreme pressure and temperature. Additionally, harsh conditions including flashing, noise and volatility make the process especially challenging and the source of potential dangers. Valves are both safety-critical and potential sources of new efficiencies within energy dispersal and catalyst systems.
Hydrocracking also demands a high level of valve accuracy to control the catalyst system and reactor temperature. Inaccurate or poorly performing valves will result in imbalanced ratios of quenching hydrogen and catalyst that can cause dangerous conditions, downtime, and threaten throughput integrity.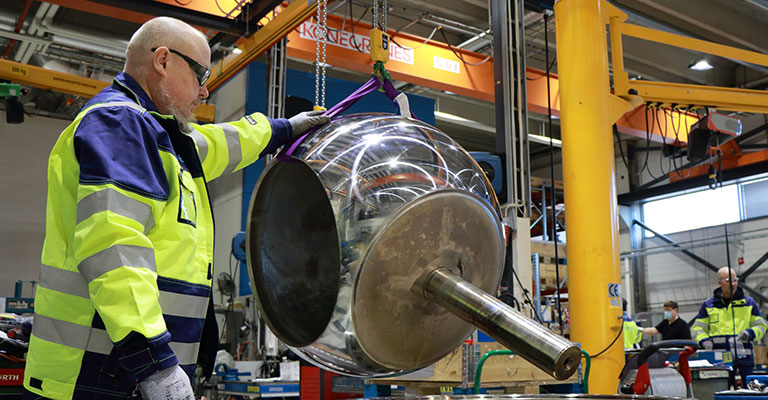 Valmet's Neles™ control valves: Precision under fire
Developed specifically to overcome challenges of hydrocracking, our valves help refiners to operate efficiently by controlling, with extreme precision, the flow of hydrogen and catalyst into the system.
Control accuracy and reliability can potentially save refiners large sums in hydrogen and catalyst costs. Even a 1% savings in fuel will pay for the valve technology many times over. But, more importantly, valve reliability is critical to mitigate safety concerns and prevent temperature runaway in the reactor.
In addition to improving hydrocracking unit efficiency, our valves are proven to last longer and be more reliable, saving customers even more in downstream maintenance and labor costs while also reducing lifetime cost of ownership. Minor per day efficiencies can grow into huge per annum savings. Our valve solutions can make those potential efficiencies a reality and become part of your competitive advantage.
Flow control solutions and services for hydrocracking