By choosing an optimal roll cover for its highly loaded press rolls, the Green Forest Paper mill has managed to increase production, save energy and reduce maintenance costs.
Green Forest Paper, located in the city of Qingyuan, in Guangdong Province, China, faced challenges with its PM 1, which mainly produces 100 g/m2 high-strength corrugated paper, and its PM 2, dedicated mainly to 120–130 g/m2 kraftliner.
"At the beginning of 2014, we wanted to increase production on PM 1 and PM 2, but it was difficult due to insufficient dewatering in their press sections and the high drive load of the LNP rolls," recalls Wu Guixing, Production Director, Green Forest Paper.
Searching for a solution to these production bottlenecks, the mill contacted Valmet, who recommended replacing the existing rubber roll covers with Press Roll Cover PP, its new polyurethane cover with low rolling resistance that offers savings on drive power. It meets the requirements for demanding LNP rolls and is designed to run without internal water cooling. There is no harmful water diffusion or absorption inside the cover either. The cover topography can be tailored for maximal dewatering and optimal runnability.
"We chose this solution, and we saw that Press Roll Cover PP improved dewatering and reduced the energy consumption of the drive, resulting in PM 1 and PM 2 operating at higher speeds, which of course means higher production," says Wu.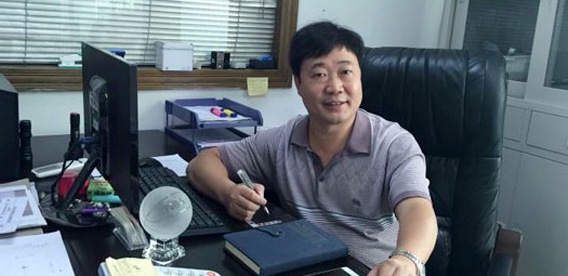 Improved machine speed
The original cover material for the LNP rolls on the two machines was rubber. Due to their limited material strength, the rubber covers were only blind-drilled, offering a small open area (20%) and void volume for water handling. As this all limited press section dewatering, it also limited the running speed of the paper machines.
The polyurethane cover, tailored for LNP rolls, has excellent strength properties. Both blind drilling and grooving allows an open area of up to 40% and improves dewatering efficiency in the press section.
With the new Press Roll Cover PP, PM 1 went from 500 meters per minute to 550 due to the higher dewatering efficiency and lower drive load. For PM 2, the speed increased from 690 to 750 meters per minute.
Major energy savings
Low hysteresis, minimal heat generation in the nips, and less roll weight due to no need for internal cooling water – all these features decrease the drive load.
At Green Forest Paper, the driving load of the LNP rolls fell from 50–55% to 35–40%. The savings on electric power for PM 1 and PM 2 amount to around RMB 2 million a year. At the same time, steam consumption per ton has decreased due to the higher speed and improved dewatering.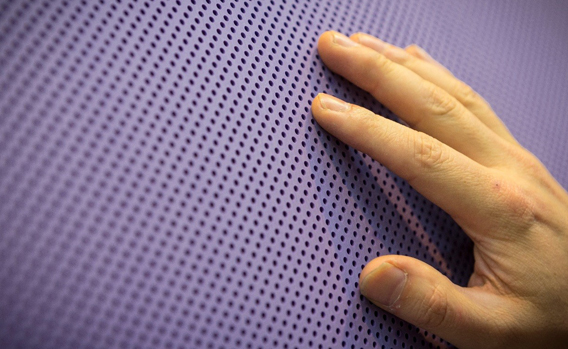 Reduced maintenance costs
The grinding intervals of the LNP rolls have been significantly extended at Green Forest Paper. Whereas previously the intervals for the rubber-covered rolls were eight months, it is now 15 months with Press Roll Cover PP, thanks to their excellent wear resistance. This decreases grinding costs, too, as less grinding is needed, and it extends the cover lifetime, as there is less cover material loss. Other benefits include fewer machine shutdowns and improved machine efficiency.
Additionally, as there is no need for internal cooling water, maintenance costs and the risk of unexpected machine shutdowns due to failure of the cooling system are lower.
"We made the right decision"
"By replacing rubber covers with Press Roll Cover PP on our LNP rolls, we have been able to increase the production speeds of our machines. We are very satisfied with the performance of Press Roll Cover PP. It has proved that we made the right decision when we chose to cooperate with Valmet," concludes Wu.
Impressed by the excellent performance of this cover, Green Forest Paper has replaced all the rubber covers on the LNP rolls of PM 1 and PM 2. To date, Valmet has supplied 11 Press Roll Cover PP for them.
| | | |
| --- | --- | --- |
| | | |
| Wu Guixing, Production Director, Green Forest Paper (left), and Fu Xuebing, Mill Sales Manager, Valmet | | Green Forest Paper is owned by Hongkong Hefeng Holding Group. With a capacity of 300,000 tonnes a year, the mill produces high-strength corrugated paper and kraftliner. |
* earlier known as PressPolar. Article published in Forward 1/2017.