Pulp with higher quality, combined with increased yield from the wood raw material, is now a reality for Smurfit Kappa at its mill in Piteå, Sweden. The cooking process technology from Valmet played an important role in the successful rebuild project.
Smurfit Kappa Piteå is one of Europe's largest kraftliner mills with an annual production of 700,000 tonnes of both brown and white-top kraftliner. The mill has a softwood line and a hardwood line, both of which were rebuilt in 2019 with Valmet as the main supplier. During the same period, the mill also upgraded its recovery boiler.
"The aim of these investments was to improve the production process and to get even better quality in our pulp and kraftliner grades," says Bo Johansson, Technical Manager at Smurfit Kappa Piteå.
Project involved the latest technology and major equipment changes
The new improved pulping process is still based on continuous cooking, but with some major changes. Prior to the rebuild the mill had a total of three digesters – two on the softwood line and one on the hardwood line. Now there are only two digesters, one for each line. To achieve this, some existing equipment has been moved between the lines and new equipment has been added. This has resulted in both higher pulp quality and higher yield.
"Now," continues Bo Johansson, "the softwood line is giving us even higher quality pulp thanks to the new Continuous Cooking G2 and ImpBin impregnation technology, which are the highlights of the new softwood line delivery. With ImpBin, Valmet's latest innovation, chip impregnation is done over a longer time, which gives the dual benefits of higher yields from the raw material and more consistent pulp quality. And on the hardwood line we have installed some equipment that previously belonged to the softwood line and added a new pressure diffuser from Valmet to improve our washing."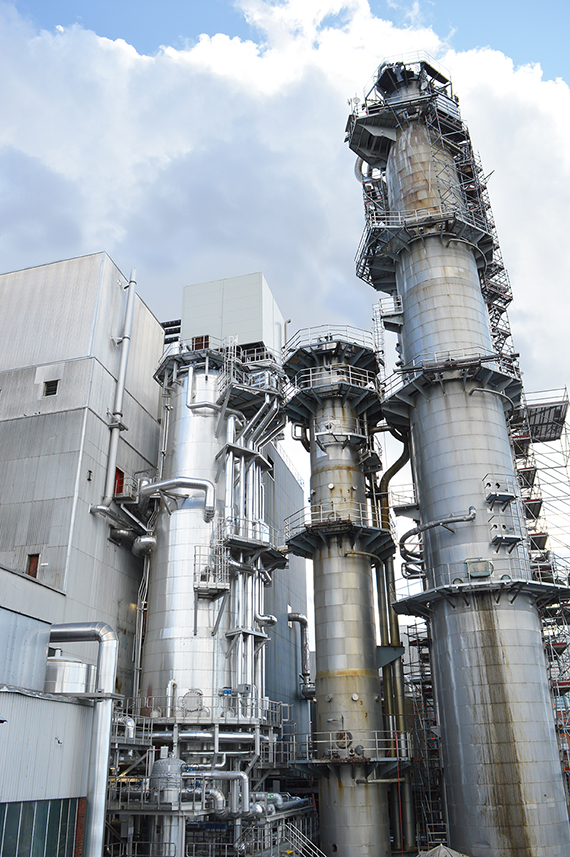 Many special challenges to be considered
Greger Stubbfält, Project Manager at Smurfit Kappa Piteå, looks back on a demanding project and sees the positive collaborative climate among everyone involved, and Valmet's ability to drive the project forward, as important success factors.
"This rebuild involved many special challenges since it was done in an existing plant that continued to operate normally while most of the work was carried out," he says. "And I think we have succeeded very well, working together with our suppliers. It's an excellent example of skillful engineering and good collaboration. In addition, we are pleased to say the project has gone very well from a safety point of view. The rebuild was extremely complex, involving about 1,300 people from more than 100 companies, but we have not had any serious incidents."
Best startup in 30 years of experience
After a two-week long stop in the spring of 2019, to make the necessary piping and electrical connections, the rebuilt kraftliner mill was started up. Bo Johansson, the technical manager, has long experience in the pulp industry and has worked on many start-ups. But he says he has never participated in any startup of similar complexity that has gone as easily.
"Considering the complexity, this startup where we quickly reached all our set goals for production capacity and quality so quickly, is the best I have experienced in my 30 years. It clearly went better than we expected. The commissioning team from Valmet did a fantastic job and managed to quickly get the processes functioning well. I also believe that the process simulator we used has played an important role in this positive outcome."
Smurfit Kappa Piteå chose to invest in a process simulator, built by Valmet, where the new cooking equipment and process could be tested before it was actually time for startup and the pressure was on. The simulator was a success and today it is being used for education and problem solving.
Fredrik Jonsson, production technician at Smurfit Kappa Piteå, says that "For training, we chose combined classroom teaching with the simulator training, and now after startup we also use the simulator for problem solving and it is of great value to be able to simulate and solve problems in the simulator."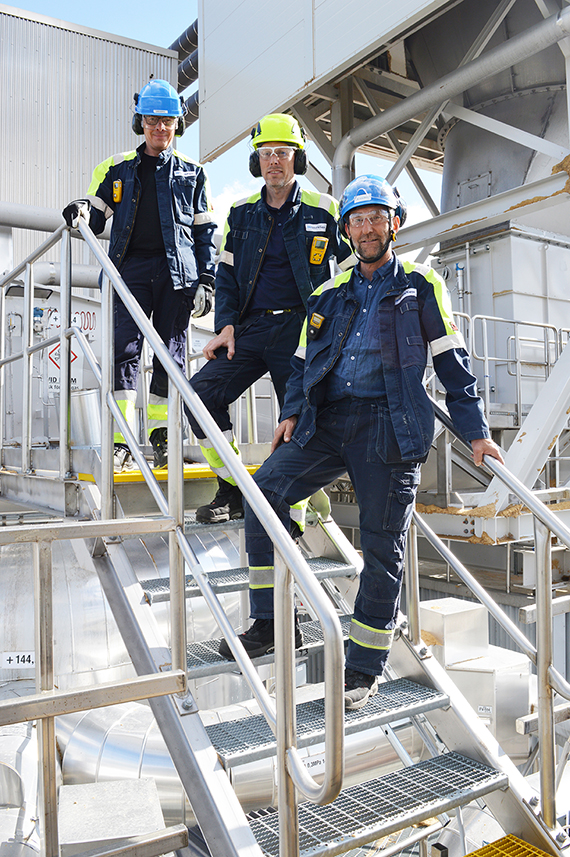 Excellent pulp quality, and lower chemical and energy consumption
It has now been more than a year since the rebuilt Smurfit Kappa Piteå mill was restarted. What results have been achieved by the team?
"Tests show that the quality of our pulp is excellent, and we have also gotten very positive feedback from the machine operators in the paper mill who use the pulp. We have exceeded our targets regarding pulp yields from the wood raw material, and we also have been able to reduce our chemical consumption and energy costs. The outlook is very positive, and we are well prepared in terms of pulp quality to meet the market demands for the best kraftliner," concludes Bo Johansson.