Valmet is actively developing its refining technologies and enhancing its product offering to provide customers with solutions that can help them improve performance and increase efficiency across all refining applications. To get the latest information on this important and ever-changing area, we interviewed Luis Gonzalez, Valmet's Senior Manager for Refining, Deflaking and Dispersing.
Last year, Valmet made headlines with two significant acquistions. What does the addition of GL&V and J&L Fiber Services mean for Valmet's refiner portfolio?
The acquisitions joined the technology leaders in three separate areas of refining: disk refiner technology, conical refiner technology and low consistency refiner segment technology. Together, as Valmet, we now serve the industry's largest installed base of refiners, with approximately 4,000 units in North America and 10,000 units worldwide.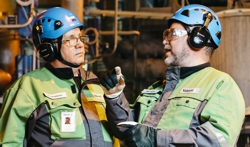 Even before we joined forces, each entity searched for new ways to help customers achieve their refining goals, which often involves increasing efficiency, improving refining performance or reducing energy consumption. There is no question that we can better serve customers together as one team. We now have solutions for every application and expertise at every level, ranging from refining process planning to new equipment or existing refiner rebuilds, customized refiner segment patterns, fiber analysis and refining automation. Our combined industry experience, OEM expertise, process knowledge and overall resources give us true leadership in refining.
You mentioned Valmet's large, global installed base of refiners. How does your team work serve the refining needs of customers?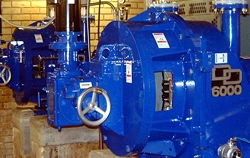 Our team is truly a diverse, global group of experts with many years of experience and strengths that are uniquely suited to help customers optimize their refining systems. As a group, we are made up of product and technical process managers, specializing in low consistency disk and conical refining. As part of Valmet's Stock Preparation and Recycled Fiber business unit our team is spread out across the globe, with representation in the United States, Finland and Sweden. We work closely with our customers to tailor refiner solutions that drive performance specific to the needs of their mill(s). A big part of this involves close collaboration with our colleagues from Valmet's Waukesha and Sundsvall Service Centers to develop exactly the right refiner segment patterns and designs for each application.
What new technologies do you see making a real impact on refining?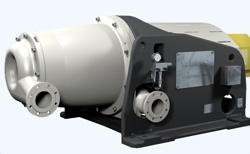 This is an area where joining forces has really contributed to a number of exciting developments. Valmet is always finding ways of making improvements and working with customers on important pilot trials to simulate their actual production conditions using industrial scale refiners. We are enthusiastic about the capabilities of Valmet Conical Refiner Pro (formerly the OptiFiner Pro), which has shown impressive results in its European installations, delivering electrical energy savings as high as 30% over traditional conical refiners.
We are also seeing expanded interest in automation and refiner-based industrial internet applications like condition monitoring with Valmet DNA and the Fiber Image Analyzer. Access to real-time, online information about key processes and overall equipment health has been becoming increasingly important, and recent events have amplified the demand. There also continues to be further development on refiner-based production of Microfibrillated Cellulose (MFC), as well as some powerful new innovations to Valmet Disk Refiner technology, on which we expect to share some updates soon.
For more information about improving your refining process, check out the Related Links and contact your Valmet representative.