Mar 9, 2022
Since the installation of six Flowrox™ progressive cavity pumps in 2013 the customer has dramatically increased the volume of processed wastewater annually. Flowrox PC pumps operate at a lower RPM than competitive pumps while producing a significantly greater average flow rate. The operators also appreciate how quietly the Flowrox PC pumps run.
Deer Island Waste-Water Treatment Plant services 2.5 million people in Metro Boston area and process an average of 370 million gallons (1,4 million m³) of wastewater a day. They had been utilizing progressive cavity pumps for several years in their processes. The plant operators had faced the fact that with competitor's pc pumps they always needed to replace also the rotor together with the stator. They determined that if they could find a pump where they only had to replace the stators they could achieve great savings annually. A specification was written around Flowrox™ pumps that included nitride coating on the rotors as well as 2D geometry rotors and stators.
Slower rotation speed guarantees less wear.
When the Flowrox PC pump performance is compared with conventional PC pumps, Flowrox 2/3 geometry pumping elements need less RPM than conventional 1/2 geometry pumping elements to achieve the same flow rate.
In October 2013 six (6) Flowrox pc pumps plus spare parts were delivered. Since then the plant has been able to reduce drastically the amount of monthly spare part orders. Savings on pc pump spares are estimated to be $20K a year which in the long run has turned to ~ $160K during the past 8 years.
Your benefits

Over 30% higher pumping capacity compared to a conventional PC pump with the same rpm.

Save energy up to 15% compared to a conventional model.

Minimized maintenance time enables the highest run time possible.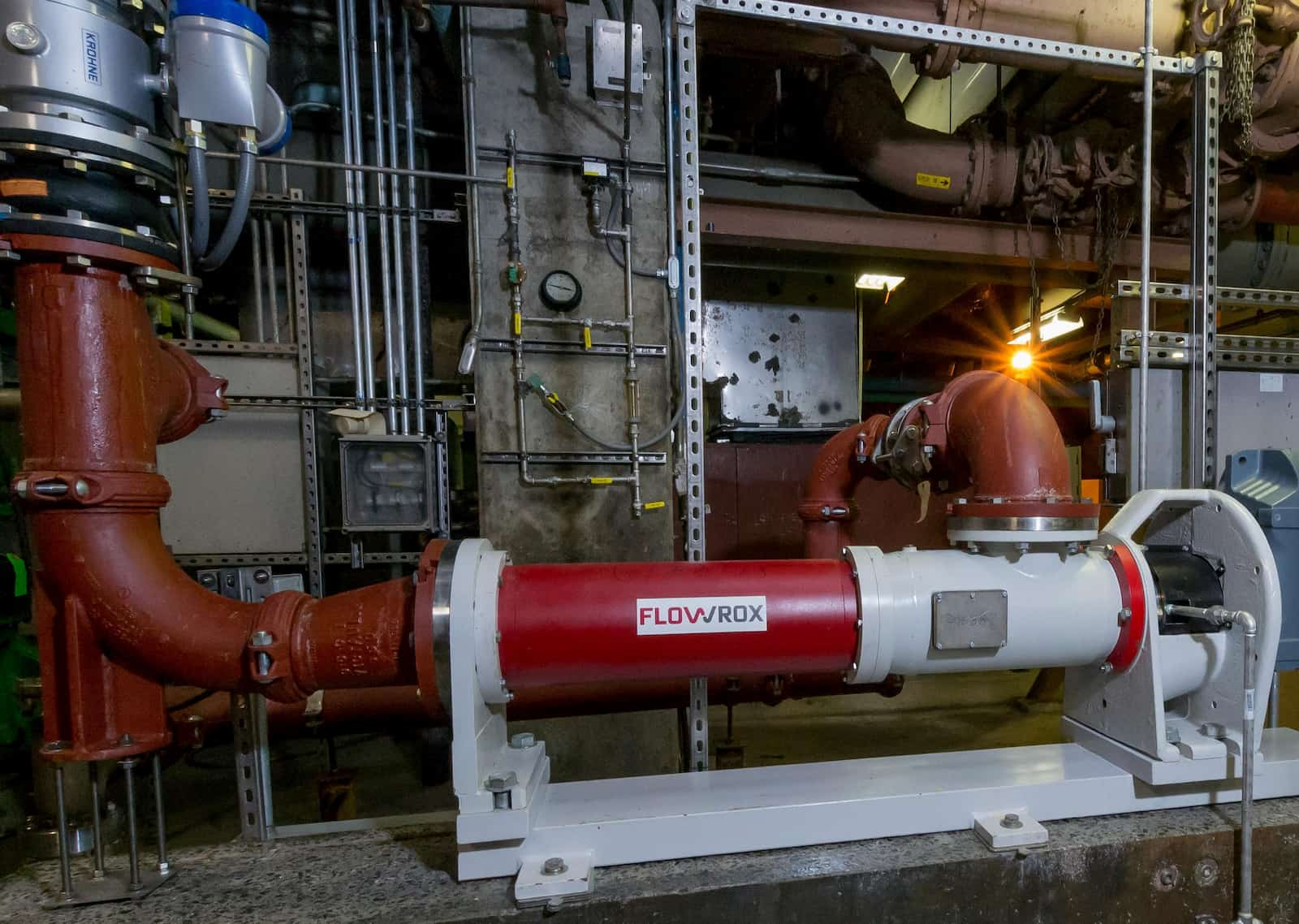 Through advanced technology and precise design, Flowrox™ PC Pump offers you significant cost savings by reducing pumping cost.
Compared to conventional technologies, a Flowrox PC Pump delivers more pressure, more capacity and overall – more efficiency.
The Flowrox EL-series PC pumps are ideal for demanding water, wastewater and municipal waste applications. They ensure:
Easy installation, fluent operation and quick maintenance
Clog removal is easy through maintenance hatches
Low life-cycle costs
High flow rates
Low-pressure applications


See below the operating principle of Flowrox progressive cavity pumps.
Text originally published in 2014, and slightly updated in April 2022, due to the company name change to Valmet. As of the 1st of April 2022, Flowrox brand belongs to Valmet.