Two-fifths of the baby boomer generation is estimated to retire globally over the next decade. Coupled with other workforce challenges, companies should adjust their resource management strategies, or it could hinder their ability to operate at maximum capacity.
To remain competitive, every industry should explore strategies to embrace digital transformation by equipping its workforce with emerging tools like machine learning, artificial intelligence, and automated knowledge systems.
Putting people ahead of technology
Over the past few years, the pulp and paper sector has embraced several emerging technologies like real-time process optimization and modeling methodologies, encompassing machine learning and simulation approaches. However, we must be cautious when adopting technological advancements.
Mika J. Kosonen, Senior Manager, Tools & Processes, Pulp Operations at UPM, emphasizes the importance of investing in innovations that can be integrated into daily operations at the ground level rather than being mere passing trends. He stresses the significance of the necessary change management, including understanding how roles will evolve and identifying the required competencies.
When implementing new technology, it's essential for everyone involved to understand that this is the path forward.
"Every industry must embrace the latest tools and advanced technologies to retain talent," says Samuli Lehtonen, Director of Performance Solutions at Valmet. "When implementing new technology, it's essential for everyone involved to understand that this is the path forward, and these are the tools and skills they must now develop and maintain."
Lehtonen adds, "It is also good to note that the next generation of workers won't only be tempted to move from one company to a competitor; instead, they can move to a completely different industry thanks to a wide range of skills and abilities."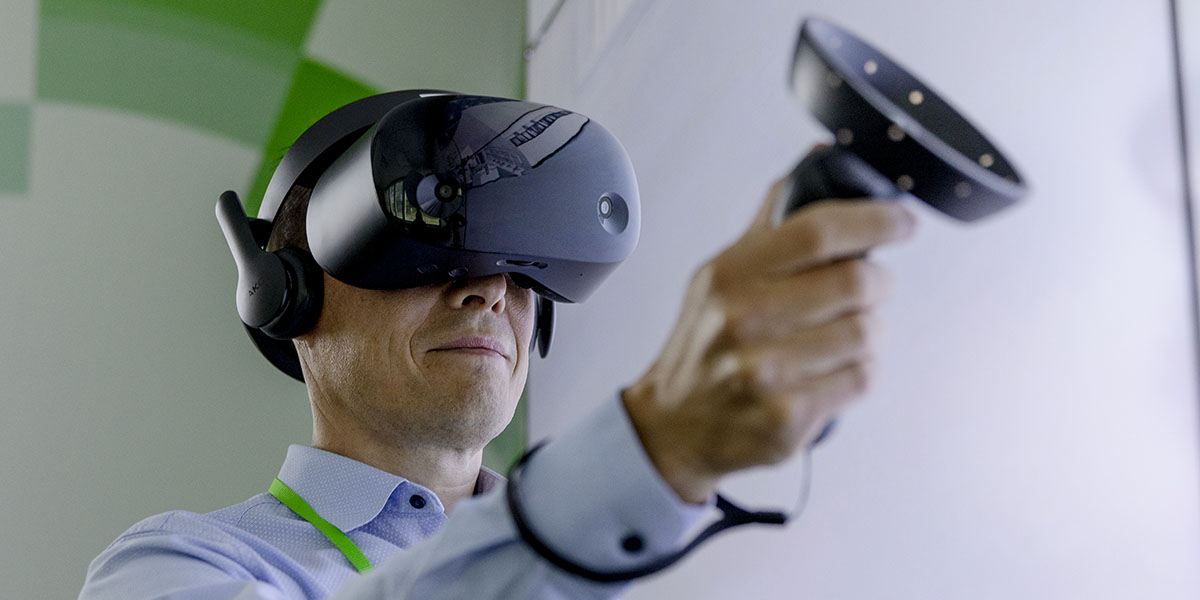 Data literacy becomes critical
Kosonen highlights the challenge at one of their pulp mills: "We have several years of written information documented from every shift. How can we employ this data more strategically to enhance the precision of our day-to-day choices?
Reliability and data contextualization are essential in decision-making, especially when discussing production data. We need people capable of utilizing those large data sets."
Industry 4.0 was focused on technology. But, Industry 5.0 emphasizes human-first approaches, recognizing the importance of having the right people to drive meaningful change.
Kosonen stresses that the process industry needs individuals with a broader skill set, encompassing a high level of expertise and understanding in automation systems, data management, and digitalization. Data literacy is critical.
Empowering everyone with knowledge
Universities are hubs for discovering emerging talent, especially among students specializing in automation technologies and demonstrating a keen interest in data analysis, coding, and software development.
Many companies are actively recruiting these students even before they graduate, and it's standard for these young professionals to kickstart their careers with summer internships that often transition into part-time positions.
Furthermore, students are now gaining greater exposure to in-house automation systems and engineering tools, which gives them valuable hands-on experience. This exposure helps them acquire domain-specific knowledge and fosters a comprehensive understanding of the industry.
All the best information should be available to everyone. We want to empower everybody.
While there's still a place for industry apprenticeships, Lehtonen states that technology should support it.
"There will be some silent information, but most of the knowledge should be in a system rather than from head-to-head, so it's not dependent on who is your coach or trainer. All the best information should be available to everyone, so you no longer need 30-plus years of experience in a particular process area. We want to empower everybody."
Careful selection of tools and future-proofing
As emerging technologies open possibilities, new facilities offer the opportunity for careful and detailed planning regarding the selection of tools to guarantee a future-proof investment.
The roles, responsibilities, and skills needed can also be considered. New staff can be hired to manage tasks and swiftly adapt to cutting-edge technologies, often offering environmental benefits.
Kosonen says that it is vital that companies, especially the pulp and paper industry, are more open and present in universities to explain what it means to be a producer and how sustainability plays a key role—an essential value for many younger workers today.
Lehtonen agrees, "Whatever your job, it should have or be able to make an impact. The ability to work from different locations is also important. Many of our customers are also trying to find a good combination of which parts of the work could be managed from a central location or done remotely, and these new technologies need to support that."
Text: Asa Butcher