OptiCart Stream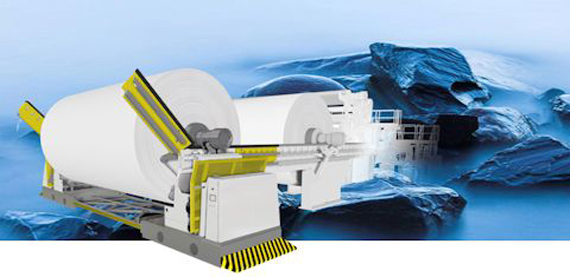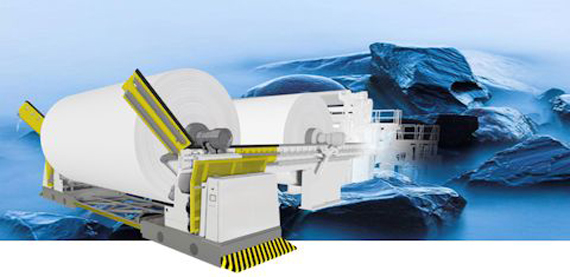 Streamlined parent roll cart with integrated loading
OptiCart Stream parent roll cart with integrated gates has a completely automated parent roll loading and unloading, removing the need for an overhead crane in these operations.

OptiCart Stream is:
Easy and accurate to operate
Highly reliable
Safe to use
Capable for heavy loads and high capacity

OptiCart Stream picks up the parent roll from the reel and transfers it to the wanted destination, either the winder, off-machine coater or off-machine calender. At all times, the parent roll is in full control.
OptiCart is a safe solution for handling even the heaviest of parent rolls.
Easy and accurate to operate
Because of the complete loading and unloading system, OptiCart Stream is very flexible in layout planning. In other words, there is only one set of transfer gates regardless of the number of loading stations. There is no need for complicated transfer devices and gates for extra storing places.
Smooth driving is characteristics to the whole OptiCart parent roll cart family because of eight highly durable, heavy-duty wheels.
Automatic and accurate positioning is due to number of function. For one, OptiCart has controls on both frame and remote, and data cell for changing information. Frequency converter controlled gear motor and chain drive delivers an accurate drive mode. Additionally, all the movements electric and a positioning pin firmly positions the cart before loading or unloading the parent roll.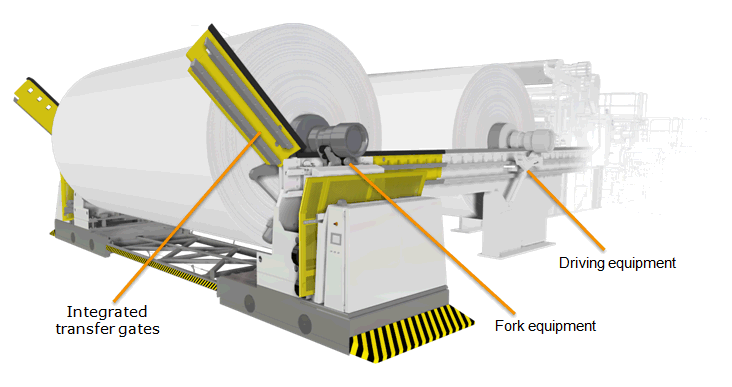 High reliability
OptiCart is fully pre-tested which ensures a 'plug-and-play' start up. The cart functions as an independent system. It requires only a few locking information from the surrounding systems. Parent roll movement is synchronized with driving equipment at both ends. This prevents jamming of parent rolls in case of worn reel spools.
OptiCart Stream is very steady construction-wise with its eight casted wheels. The rail with is optimized for stable but agile operation. The electricity feed is reliable even for long distances.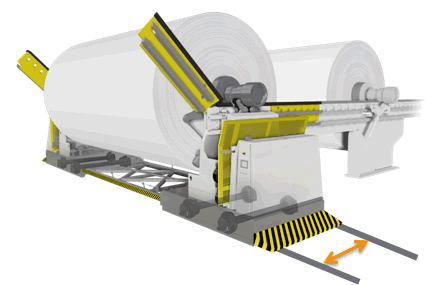 Safe to use
From start to finish, all the OptiCart Stream movements are controlled. There is no lifting of full parent rolls because of the complete loading and unloading system.
There are a number of safety features including safety bumpers, sliding safety fences, emergency trip wires, and safety colored areas. Cable groove ensures that electric cable stays unharmed. Loading and unloading will be started only when positioning pin is firmly in its counterpart.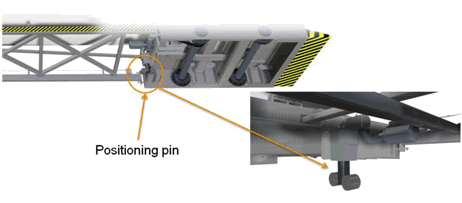 High capacity
All of the functions are designed for high capacity and large parent rolls
Smooth driving and parent roll control (Steady construction, All movements controlled
Parent rolls movement synchronized
Number of safety features
Complete loading and unloading system: no lifting of full parent rolls
Positioning pin, cable groove: Automatic and accurate positioning
OptiCart parent roll carts are available under the renewed name of OptiCart Stream with integrated loading.
Read more about OptiTM for papermakers - Valmet's solutions for paper and board making lines.