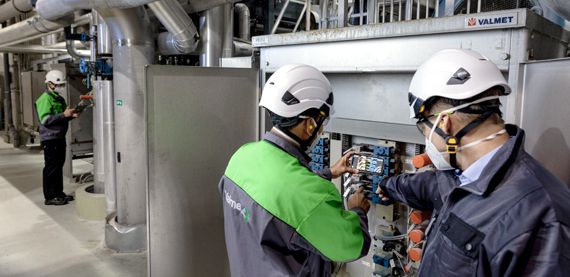 Many mills lose productivity due to old equipment operating inefficiently or over capacity. Changing priorities can make it difficult to stay on top of manufacturer recommendations, or even identify the proper OEM for your equipment. By maintaining a strong relationship with a trusted OEM partner, pulp and paper producers can learn from the industry's long manufacturing legacy and keep operations moving forward.
With more than 220 years of industrial history, growth and innovation, Valmet has unmatched process knowledge, technical expertise and OEM resources. Here are a few reasons you can rely on Valmet's legacy of trust:
Maintenance, troubleshooting, and shutdown support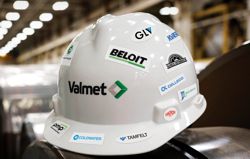 A recent survey uncovered that 3 out of 4 field service customers chose Valmet for its OEM resources and expertise. For planned maintenance, outage support, general or emergency service, Valmet Field Service experts are equipped with the technical knowledge to troubleshoot equipment from Beloit, Black Clawson-Kennedy, Celleco, GL&V, PMP, Tamfelt and many other legacy suppliers. As we expand our portfolio of products and sustainable solutions, including the latest additions of Coldwater and Neles, we continue to strengthen our heritage and sharpen our technological capabilities to better serve our customers.
Extended lifecycles with roll modernization and equipment upgrades
The best solutions come from collaboration between manufacturers and mill personnel. Valmet's product development process for roll modernization relies on close partnership and communication with customers as part of a four-stage process for developing roll covers and mechanical roll upgrades. As an OEM partner you can trust, Valmet helps you and your team understand the full lifecycle of your existing equipment and plan the best path forward.
Planning for spare parts, process parts and consumables
Which replacement cleaner cone technology removes the most debris with minimal fiber losses? Which refiner segment pattern is right for our mill's LC refining process? Valmet experts have the process and equipment knowledge to provide the answers you need to make informed decisions and to help you prepare. Whether it is for planned outages or unexpected emergencies, the evaluation and procurement of key parts is critical to keeping downtime at a minimum. Valmet experts work with customers every day to develop custom plans that meet mill-specific needs.
Valmet is the OEM partner mills trust to keep operations up and running. For more information or to download our OEM Guidebook for Mill Operators, visit valmet.com/legacy-of-trust.