Nov 13, 2023
Valmet has received a remarkable milestone of delivering more than 70 units of Valmet Conical Refiner Pro model to Korean customers since 2013. Valmet Conical Refiner Pro is a revolutionary new refining concept for low-consistency refining applications to ensure optimized performance and energy efficient operations.
Korea has become the world's seventh-largest paper producer, and the country has for years been developing the paper industry with state-of-the-art solutions and recycling technologies. Valmet has actively supported our clients in Korea for over three decades with extensive products and services for integrated processes.
Our customers are looking for world-class refining results for optimized fiber properties and end-product quality. My main task has been finding the best solutions to our customers and in many cases the answer has been Valmet Conical Refiner Pro with tailor-made refiner segments", says Ki-Jong Ahn, Product Sales Manager, Region Korea, Asia Pacific, Valmet.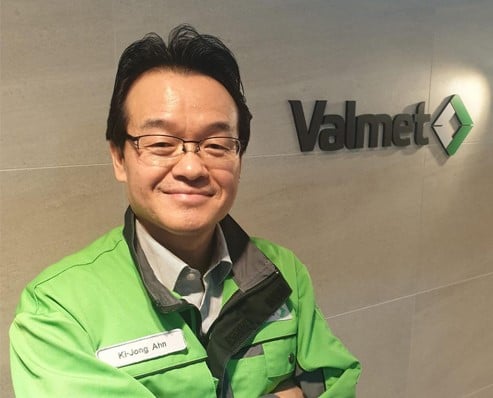 Due to allowing for a reduced number of refiners in the system, the Valmet Conical Refiner Pro increases energy efficiency and savings in operation costs all while supporting sustainable development. This ultimately leads to a reduction in maintenance costs, a lower entire life cycle cost, and less environmental stress", Ki-Jong Ahn concludes.
Refining is the single most important step in the papermaking process and increases the mechanical strength of the paper. With over 10,000 refiner units installed globally, Valmet´s industry-leading refiner technology delivers solutions that are proven to optimize performance. New refiner segments and refining processes are continuously developed to extend the product lifetime and meet different raw material requirements. With constant development of technologies and enhancing Valmet´s product offering, customers can achieve performance and efficiency goals related to any refining applications.
Text: Miia Kaisanlahti and Weeraya Netwong