Oct 20, 2021
Climate change and global warming are critical challenges that drive governments to establish the national carbon neutral strategy and prompt companies to rapidly transform and reduce their carbon dioxide emissions. What actions can pulp and paper makers take to address these challenges and achieve low-carbon production?
Introducing energy efficiency technologies in production and building competitive advantage through low-carbon production—these are the answers from Jiangmen Xinghui Paper on how to save energy and reduce emissions.
Expert team on-site study to provide the right solution
Jiangmen Xinghui Paper is part of Hokuetsu Group and is located in Jiangmen, Guangdong province, China. It produces coated white paper with a basic weight range of 230–450 g/m, and the production line is equipped with four coating machines.
Jiangmen Xinghui Paper faced a couple of challenges, including insufficient drying capacity after machine speed was increased. A lack of drying capacity impairs sheet surface properties and printability. In addition, although the mill's steam consumption per unit is already at the benchmarking level for the industry, it still has room to reduce steam consumption and improve energy efficiency to maintain cost competitiveness.
The Valmet team planned and organized a systematic set of actions. Air systems were measured to evaluate the necessary actions. Old Foil nozzles on the 8 air dryers in the coating section were replaced by new Valmet Air Dryer nozzles. Low energy consumption, superior drying capacity and high end-product quality are the main advantages of Valmet's air-drying technology.
More Drying Capacity With Valmet Air Dryer Nozzle Technology
50% higher heat transfer compared to Foil nozzle
25% higher heat transfer compared to Float nozzle
20% higher heat transfer compared to Impingement nozzle
"In order to solve the problem of printing quality and high energy costs caused by insufficient drying capacity, we have approached many equipment suppliers, and eventually we decided to co-operate with Valmet. Valmet is the leading supplier of papermaking technology; Valmet's solution can help us solve all the problems we faced and achieve low-carbon and efficient production. This is an advantage other suppliers do not have. Valmet has also many successful reference cases around the world. Valmet has successfully installed the new type of air dryer at Hokuetsu Group's PM9 in Niigata, Japan, which assures us that this rebuild will be successful as well." says Katsushi Mineshima, Mill Manager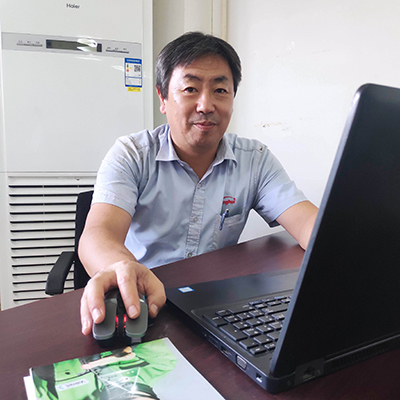 Fast installation, less downtime
Valmet's new nozzles can be easily installed, which reduced downtime considerably. The drying layout remains the same as well as the function and control of the air dryers.
"Valmet's team is very professional and cooperation with our team is very good. The installation is ahead of schedule. I give them a high five," says Noriyuki Fujita, Project Leader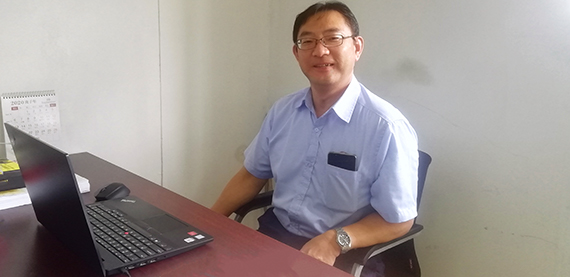 Steam consumption reduced by 30% and better sheet runnability
Significant results were achieved in reducing steam consumption and sheet runnability was good right after the start-up.
We are very satisfied with the rebuild results. Medium-pressure steam consumption has been cut by more than 30%, and with some grades the saving has even reached more than 40%. Our goal was to reduce energy consumption by 20% after the rebuild, so this result has far exceeded our expectations," states Katsushi Mineshima, Mill Manager, Jiangmen Xinghui Paper
Equipped with new patented nozzles, Valmet air dryers achieve a higher heat transfer coefficient, and can reach the required drying capacity at a lower temperature setting. Due to the improvement in runnability, there is no need to operate the dryer with over pressure. By re-adjusting the air system, the leakage and exhaust air have been reduced significantly.
Open communication and mutual trust are the foundation for success. Valmet and Jiangmen Xinghui Paper have always worked in close cooperation, including roll covers, spare parts, rebuilds, optimization, and so on. The Valmet professional team is available to help customers by analyzing the process and machinery to find the best technical solutions for all future targets," concluded Jibao Hui, Senior Manager, Valmet.
Better product quality
Jiangmen Xinghui Paper showed us the tracking curve of the printing quality after the first stage of the rebuild, and the printing quality has been greatly improved.
Katsushi Mineshima told us: "We used to receive complaints about a coating surface linting problem. This problem has been bothering us. After the first phase of the top coating station rebuild was completed, the problem of coating surface linting disappeared. We can provide better products to our customers, and customer satisfaction is higher than ever."
Drying in modern coating lines is based only on air dryers. This guarantees the optimum sheet properties and thus the best printing result. Modern nozzle technology ensures that the necessary drying capacity can be reached also in older machines with minor changes even when the production rate has been increased considerably.
Many existing coating machines are still equipped with gas or electrical IR dryers. A drying strategy that includes IR dryers often causes quality problems like poor ink absorption. Nozzle upgrades and modern air dryers are a cost-effective alternative to IR drying. IR drying causes not only poor quality but also high energy and maintenance costs, as IR emitters need to be regularly renewed.
Wide rebuild, small investment, short payback period
The existing nozzles of air dryers in the market can basically be divided into foil, float and impingement types. These nozzles generally have the features of low drying efficiency and high energy consumption. Valmet has invested a lot on research and development to improve air dryer drying capacity and energy-efficiency. The nozzle upgrade is not only for Valmet air dryers, but can also be used on other manufacturers' air dryers.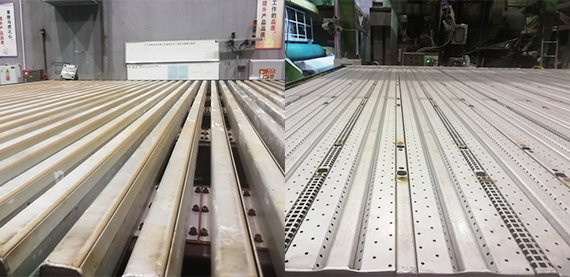 The investment in upgrading nozzles is rather small and the payback period is quite short. We have already had many successful cases globally. Valmet's local presence ensures flexible and smooth delivery for Chinese coating lines," says Nuwanda Xiao, Product and Application Engineer, Valmet.