| | |
| --- | --- |
| An Expert interview with Bruno Baggio, Technical Engineer | |
In your experience working in North American pulp mills, what are some of the ways you are collaborating with mill maintenance teams to maximize operational efficiency?
The first thing we do is look at how the mill is operating. Our team consists of both mechanical and process experts that can provide recommendations to help customers improve runnability, reduce operational costs, and increase the equipment life of their machines. This can certainly mean mechanical and preventive maintenance during shutdowns, but it is more than that as well. Often, there is a focus on performance parts such as bearings, press rolls, and process seals.
By bringing a wide range of expertise to a mill, we offer a more sustainable and holistic approach, considering all the major factors that could impact equipment performance. Our goal is to help customer equipment to operate better, and for longer periods of time.
Valmet has a long and successful industrial history related to pulp washing innovations. What are some of the latest developments in TwinRoll press technology?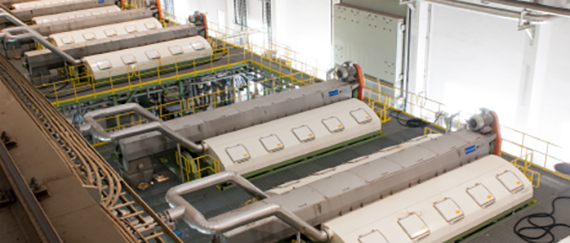 Valmet Anti Rewet, formerly known as ProDry, is a popular TwinRoll press upgrade with more than 100 installations worldwide. It is a very good solution for customers seeking to improve washing efficiency or increase production capacity. Our latest and most modern upgrades are Valmet Inlet PF (ProFlow) and Valmet Nip Control (ProNip). Inlet PF is the most recommended upgrade for customers looking to upgrade their press feed system to medium consistency (production increase), or to eliminate plugging caused by feed consistency variations. Nip Control is a patented technology that improves the washing efficiency in overloaded machines. Nip Control is a great choice for customers with equipment that operates at higher-than-designed capacity, or those that swing furnish campaigns or need to improve turn-down capacity.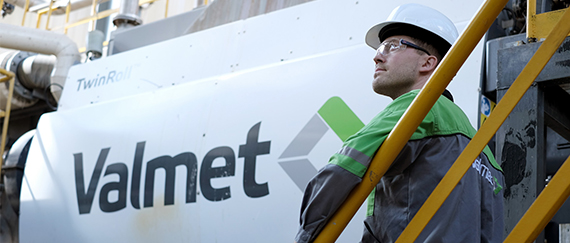 All these TwinRoll Press upgrades can be completed with short installation times and require zero-to-minimal modifications on the machines themselves. By upgrading older generation presses with these three upgrades, we are seeing customers achieve washing performance improvements comparable to the latest generation technology, the TwinRoll press Evolution.
With volatile market conditions and ever-changing demand in the pulp & paper industry, many believe that shutdown planning is more critical today than ever before. What tips can you provide to mills about pulp washing best practices as they plan their next outage?
In my mind, the most important tip is to examine operations and maintenance together. In other words, look at the performance of the whole fiberline for clues. A mill does not operate well if the machines are poorly maintained; and a line that operates poorly has more machine breaks. Although it may seem like obvious conclusion, it is common to view mills as separate cost centers. Unfortunately, a short-term savings can sometimes lead to larger, more costly problems in the future. The good news is these problems are often preventable if you take a more in-depth, integrated approach to preventative maintenance.
For more information about improving wash press efficiency, please contact your Valmet representative.